New endowed positions fuelling innovation
PolyU owes its research excellence achieved thus far to its eminent academics and generous supporters who share the common goal of advancing the frontiers of knowledge. Its Endowed Professorship Scheme and Endowed Young Scholars Scheme are significant investments donors can make for the further development of PolyU. They ensure that the University's remarkable research strengths are maintained by attracting top-notch scholars from the region and other places in the world.
PolyU is grateful to our staunch supporters for their establishment of new endowed positions from time to time. The following Endowed Professorships or Endowed Young Scholar positions have been established recently in various research fields, covering spatial science, artificial intelligence, rehabilitation science, social service, and accounting and finance. The endowed scholars can take advantage of extra resources to continue their excellent work in research and teaching.
PolyU highly values the new partnerships forged with the donors, trusting that they can help extend the frontiers of research and benefit both society and the world at large.
The Endowed Professorship Scheme
---
Hong Kong Sustaintech Foundation Endowed Professorship in Accounting and Finance
Appointee: Professor Lu Haitian, School of Accounting and Finance
Donor: Hong Kong Sustaintech Foundation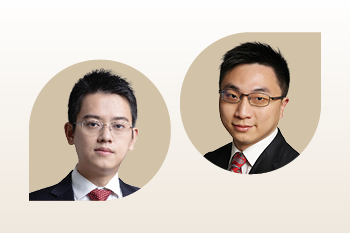 Hong Kong Sustaintech Foundation is committed to promoting public awareness of sustainable technologies, and nurturing young talents in the environment, social and governance (ESG) field. It catalyses collaborations between tertiary institutes and the industries, and facilitates knowledge transfer of cutting-edge sustainable technologies.
Professor Lu Haitian is internationally recognised for his scholarly achievements at the intersection of law, finance, accounting, and technology, with three books published and penning over 40 papers in leading law, finance, economics, and management journals. In 2015, Professor Lu founded PolyU's Center for Economic Sustainability and Entrepreneurial Finance, a knowledge hub for cutting-edge research in climate risk, ESG, green finance, and Fintech.
The endowed professorship will advance my pursuit of innovative solutions to our society's most salient sustainability challenges, especially in the ESG field.
~ Professor Lu Haitian
Peter Hung Endowed Professorship in Pain Management
Appointee: Professor Amy Fu, Associate Head, Department of Rehabilitation Sciences and Director, PolyU Rehabilitation Clinic
Donor: H H Hung Charitable Foundation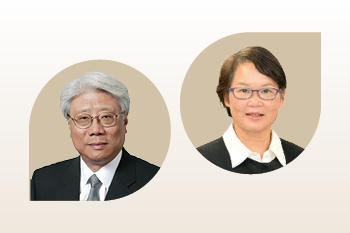 Mr Peter Hung Hak-hip, Founder of H H Hung Charitable Foundation and Honorary Chairman of Hop Hing Group, spares no effort in supporting research on pain management. The Foundation wishes to support researchers who contribute to the advancements in pain medicine, while looking forward to the emergence of effective and affordable treatments that alleviate pain among patients.
Professor Amy Fu's endeavours in pain study range from serving elite athletes to frail seniors, from pain mechanisms to management, and from academic research to clinical practice. Apart from conducting research, she also provides hands-on treatments to patients, and has been consistently invited to oversee rehabilitation therapy plans for national athletes of Mainland China.
The Endowed Professorship is an encouragement that truly fuels my academic passion. I believe more people will benefit from further research on pain management.
~ Professor Amy Fu
Fiona Cheung Endowed Professorship in Spatial Science
Appointee: Professor Wu Bo, Associate Head, Department of Land Surveying and Geo-Informatics
Donor: Ms Fiona Cheung, Chairman of Forest Zone Limited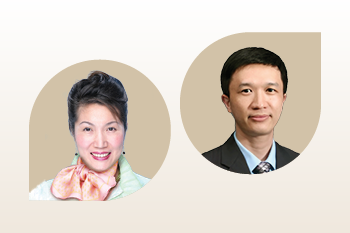 Ms Fiona Cheung is a long-time supporter of PolyU. Currently, she is Honorary Life Vice President and member of the Governing Committee of the PolyU Foundation, and also a University Fellow of PolyU. She is passionate about community service and philanthropic ventures, having served on the boards of several community service organisations, including Po Leung Kuk and Yan Oi Tong. She helped establish the Endowed Professorship to support PolyU's continuous contributions to China's space exploration projects.
Professor Wu Bo has a keen research interest in photogrammetry and remote sensing, and has received numerous awards. He has developed innovative 3D topographic mapping and intelligent geomorphological analysis techniques which contributed to landing site mapping and selection for China's Chang'e-3, Chang'e-4, and Chang'e-5 lunar missions, as well as the Tianwen-1 mission to Mars.
Scientific research takes us on a journey towards unknown territories and makes the world better. The Endowed Professorship inspires me to think out of the box and explore new ideas.
~ Professor Wu Bo
The Endowed Young Scholars Scheme
---
Wong Tit Shing Endowed Young Scholar in Smart Robotics
Appointee: Ir Dr Zheng Pai, Assistant Professor, Department of Industrial and Systems Engineering
Donor: Ir Dr Wong Tit-shing, Chair and Founder of Jetta Company Limited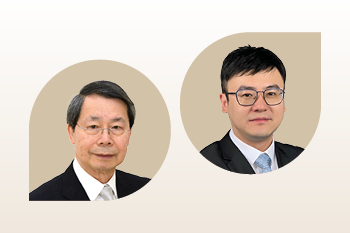 Dr Wong Tit-shing is Honorary President of the Toys Manufacturers' Association of Hong Kong and the Honorary President of the Hong Kong Toys Council. He has also founded the Jetta Charitable Foundation which has funded the construction of 60 schools in Mainland China. His contributions earned him countless accolades, including the Outstanding PolyU Alumni Award in 2009.
Dr Zheng Pai focuses his research on human-robot collaboration, smart-product-service systems, engineering design informatics and smart manufacturing systems. With prolific research outputs, he is listed in the 2020 Stanford List of World's Top 2% Scientists in the Industrial Engineering and Automation category.
This is a valuable recognition and support to me and my team. Our research contributes to achieving a symbiotic and proactive human-robot collaboration towards futuristic smart manufacturing.
~ Ir Dr Zheng Pai
Thetos Foundation Endowed Young Scholar in Social Services
Appointee: Dr Ada Fung, Assistant Professor, Department of Applied Social Sciences
Donor: Thetos Foundation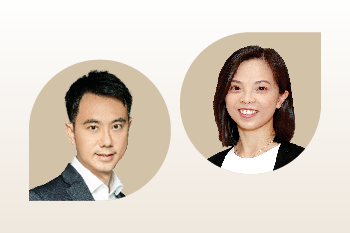 Thetos Foundation is a Christian faith-based private family foundation deeply rooted in Hong Kong. The grant-making organisation aims to give back to society by endorsing and empowering non-governmental organisations. This endowed position aims to support talented PolyU young scholars who are devoted to serving the community, particularly in the context of social services, an area that may not be attracting enough funding otherwise.
Dr Ada Fung is a renowned scholar dedicated to the early detection and prevention of dementia. She has successfully developed novel interventions to alleviate symptoms and slow down or even prevent dementia progression. Over the years, Dr Fung has worked closely with key organisations, giving advice and support for geriatric and dementia services.
I am very grateful for this prestigious recognition, and will keep looking for new breakthroughs in early dementia identification and prevention to benefit society.
~ Dr Ada Fung