Students awarded scholarships to pursue their IT dreams
Congratulations to three PolyU students for being awarded Innovation and Technology Scholarships. The scholarships are offered jointly by the Innovation and Technology Commission, HSBC and The Hong Kong Federation of Youth Groups. The students' achievements were recognised at an Award Presentation Ceremony held in June, officiated by the then Chief Executive of the HKSAR Mrs Carrie Lam.
---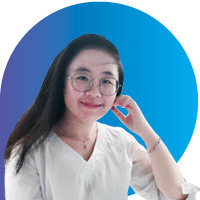 Hannah Chau Chung-hang
Year 4, Bachelor of Science (Hons) in Nursing
Hannah is interested in gastroenterology research, and aspires to harness advanced technologies to promote healthy ageing in Hong Kong. She believes the Internet of Things and big data analytics have enormous potential to take digital healthcare to the next level. Hannah plans to use the scholarship to study data mining and data science in the US. She will also have a clinical attachment at the Department of Medicine at the University of Hong Kong.
---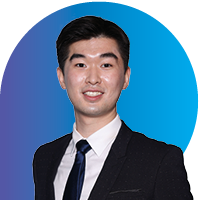 Kuni Li Kwok-chun
Year 3, Bachelor of Engineering (Hons) in Aviation Engineering
Inspired by the successful launch of the Shenzhou XIV spaceship, Kuni envisages creating an automatic aircraft maintenance system featuring a robot that is equipped with sensors enabling it to perform different tasks and move freely along the surface of aircraft. He is excited to join a two-month Visiting Student Programme at Beihang University in Beijing early next year, where he will learn how to apply automation and control technologies to aerospace and civil aviation.
---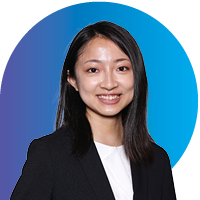 Deanna Xu Yi-nam
Year 3, Bachelor of Science (Hons) in Land Surveying and Geo-Informatics
Deanna loves nature. She will use her scholarship to continue her research with the Department of Forest and Wildlife Ecology of the University of Wisconsin-Madison in the US for eight months, starting this September. She will focus on using remote sensing, satellite images and spatial data to study the loss of natural and agricultural areas to urban development, and create forest maps to assess woodland resources.
---
The Innovation and Technology Scholarships select 25 outstanding undergraduates from local universities to receive scholarships of up to HK$150,000. The Scholarships provide access to a wide range of elite training programmes to increase students' international exposure through different opportunities, enhance their enthusiasm and encourage them to pursue careers in the field of InnoTech.