Eight distinguished individuals conferred University Fellowship
At a solemn ceremony in July, PolyU conferred the title of University Fellowship on eight outstanding individuals in recognition of their significant contributions to the University and community.
Addressing the ceremony, PolyU's Council Chairman Dr Lam Tai-fai remarked: "The eight distinguished individuals bestowed with University Fellowship are outstanding members of the community and excellent leaders in various professions, business sectors and industries. I strongly believe that our new Fellows will empower us to take our development to the next level, helping us excel even further."
President Professor Jin-Guang Teng welcomed the new Fellows to the PolyU family: "By joining forces with our new Fellows, who are exemplars of social responsibility, and with the continuous efforts and initiatives of the PolyU community, I am confident that the University will scale new heights in its pursuit of world-class education and research for the benefit of society."
The fellowship recipients are (in alphabetical order):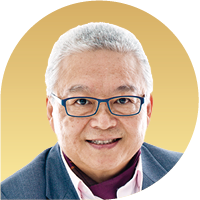 Mr Lawrence Chan Man-yiu
---
Mr Chan is the Chairman of Park Lane Capital Holdings Limited. During his days in the US, he spearheaded the development of the iconic Parc55 Hotel in San Francisco from scratch. Concurrently, he served as a Trustee on the board of the San Francisco Symphony and the San Francisco Museum of Modern Arts. In 2009, he founded the Seal of Love Charitable Foundation in Hong Kong, filling service gaps overlooked by major charities. Over the years, he and his family have donated substantially to PolyU's School of Hotel and Tourism Management (SHTM). A gift Mr Chan and his family gave to SHTM has led to the creation of the Mr and Mrs Chan Chak Fu Endowed Professorship in International Tourism, a scholarship for student development, and initiatives to advance hospitality and tourism research.
One of PolyU's greatest strengths is striking a fine balance between research and application in order to maximise the benefit for mankind.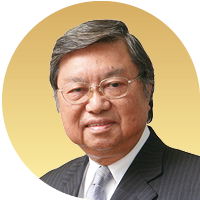 Mr Ho Sai-chu, GBM, GBS, OBE, JP
---
Mr Ho is a notable business leader well-known for his remarkable philanthropic contributions to the construction industry, education, social well-being, as well as the promotion of Chinese art and culture. He has donated more than 360 pieces of his father's collection of Chinese artworks to the HKSAR government for the permanent collection of Hong Kong Museum of Art. For his tremendous contributions, he has been awarded a Silver Bauhinia Star, a Gold Bauhinia Star, and a Grand Bauhinia Medal by the HKSAR government. As the Chairman of the Ho Iu Kwong Charity Foundation, Mr Ho donated to his alma mater PolyU for the construction of the Ho Iu Kwong Building and Ho Iu Kwong and Kwok Pui Chun Square.
My father always taught us to embrace our identity as Chinese and I have passed on this nationalist mindset to my children and grandchildren accordingly.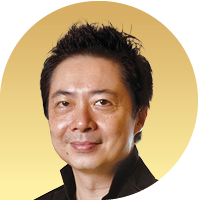 Mr Leung Kin-fung
---
A world-class musician enjoying international acclaim, Mr Leung was the first Hong Kong musician to win First Prize at the Young Artist Competition in New York. He is the Music Director of the Hong Kong Orchestra, First Associate Concertmaster of the Hong Kong Philharmonic Orchestra, and Artistic Director of Hong Kong Pure Strings. Sparing no effort in passing on his musical techniques and artistic vision to the next generation, he has been the Artistic Director and Conductor of the PolyU Orchestra since 2016. Apart from leading the orchestra to give fabulous performances, he has provided professional trainings to members, and contributed significantly to the cultivation of music appreciation among the PolyU community.
I believe the universal language known as music can bring people together, imparting beauty and harmony to our lives.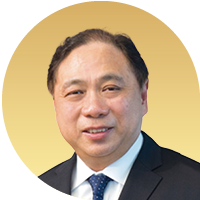 Dr Raymond Leung Siu-hong
---
Founder, Chairman and Chief Executive Officer of Altai Technologies Limited, Dr Leung is a visionary pioneer in game-changing technologies. In the 1980s, he co-founded SAE Magnetics (Hong Kong) Limited, the world's largest independent supplier of magnetic recording heads for hard disk drives, which was subsequently acquired by TDK Corporation, Japan. He has co-founded the charitable agency One Laptop per Child Asia Pacific to bridge the digital divide, and is currently Chairman of Give2Asia Hong Kong to improve the quality of life and health among the underprivileged in the Asia Pacific. An engineering graduate of PolyU, he was bestowed the Outstanding PolyU Alumni Award 2009. A former member of the PolyU Council, he is currently a member of the PolyU Court.
I will do my best to cultivate, mentor and nurture talents from PolyU, preparing them for successful entrepreneurship so that one day, they will give back to PolyU and our society.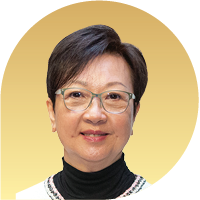 Mrs May Tam Mak Mei-yin
---
Mrs Tam shares the vision of her late husband Mr Edmund Tam Wing-fan, a renowned architect and philanthropist in Hong Kong. The couple made tremendous contributions to the community especially in education, medicine and social service. Together they supported the founding of the SAHK Tam Wing Fan Child Development Centre, and generously backed the advancement of the Tam Wing Fan Rehabilitation Service Centre (Occupational Therapy) at PolyU. The latter is the first-ever university-based occupational therapy clinic in Hong Kong. It addresses the issue of ageing population and the rising demand for elderly care. Serving the community since November 2020, the centre upholds the value of compassion held deeply by Mr and Mrs Tam.
I commend PolyU for its vision in shaping the future of Hong Kong's healthcare by addressing the growing demand.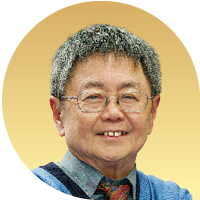 Dr Joseph Ting Sun-pao, BBS
---
A well-known historian of Chinese and Hong Kong history and formerly Chief Curator of the Hong Kong Museum of History, Dr Ting is devoted to preserving the city's heritage and revitalising history education. He played an instrumental role in the planning and construction of the new Hong Kong Museum of History premises and its highly acclaimed Hong Kong Story permanent exhibition. He is a passionate and eloquent storyteller whose talks and guided tours are always eye-opening, insightful and welcomed with great enthusiasm. Dr Ting was Historian-in-Residence at PolyU in 2018/2019, and is currently a member of PolyU's Culture Promotion Committee.
I hope PolyU will continue its efforts in promoting culture, achieve greater success, and nurture more talent for Hong Kong and our motherland.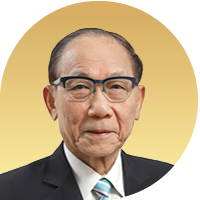 Professor George Woo
---
Professor Woo, Emeritus Professor and Senior Advisor of PolyU's School of Optometry, is the Father of Optometry in Hong Kong and a pivotal figure in eye health and vision science globally. In the 1980s, he set up the Department of Diagnostic Sciences at the then Hong Kong Polytechnic and developed Hong Kong's first-ever optometry degree programme. In 1997, he was appointed Chair Professor of Optometry and Dean of the Faculty of Health and Social Sciences. Professor Woo became a hotline volunteer for The Samaritans in 2002, and was later appointed its Board Chairman. His remarkable contributions to eye care, philanthropy and volunteer work earned him the Hong Kong Humanity Award in 2020. He and his brother Dr Victor Woo are the proud donors behind PolyU's K. B. Woo Family Endowed Professorship in Optometry.
It is desirable to have more faculty members with both qualifications in research and licensure as health professionals to fill the role of scientist-clinicians or clinician-scientists.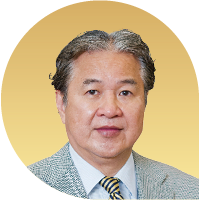 Dr Yeung Kin-man, SBS, JP
---
Dr Yeung is President of Biel Crystal (HK) Manufactory Limited, the world's largest manufacturer of touchscreen glass panels for mobile devices. His business acumen and achievements have earned him countless accolades, such as 2016 Industrialist of the Year Award and 2015 Leader of the Year – Commerce and Industry/Finance Award. Apart from his business endeavours, Dr Yeung has assumed many public office duties and has made remarkable philanthropic contributions to both Hong Kong and the Mainland. At PolyU, he has established the Yeung Kin Man Endowed Professorship in Business Administration to support research in management.
I have strong faith and absolute confidence in the research specialists and graduates groomed by PolyU.
PolyU has conferred University Fellowship on a total of 128 distinguished persons since the introduction of the honorary scheme in 2000.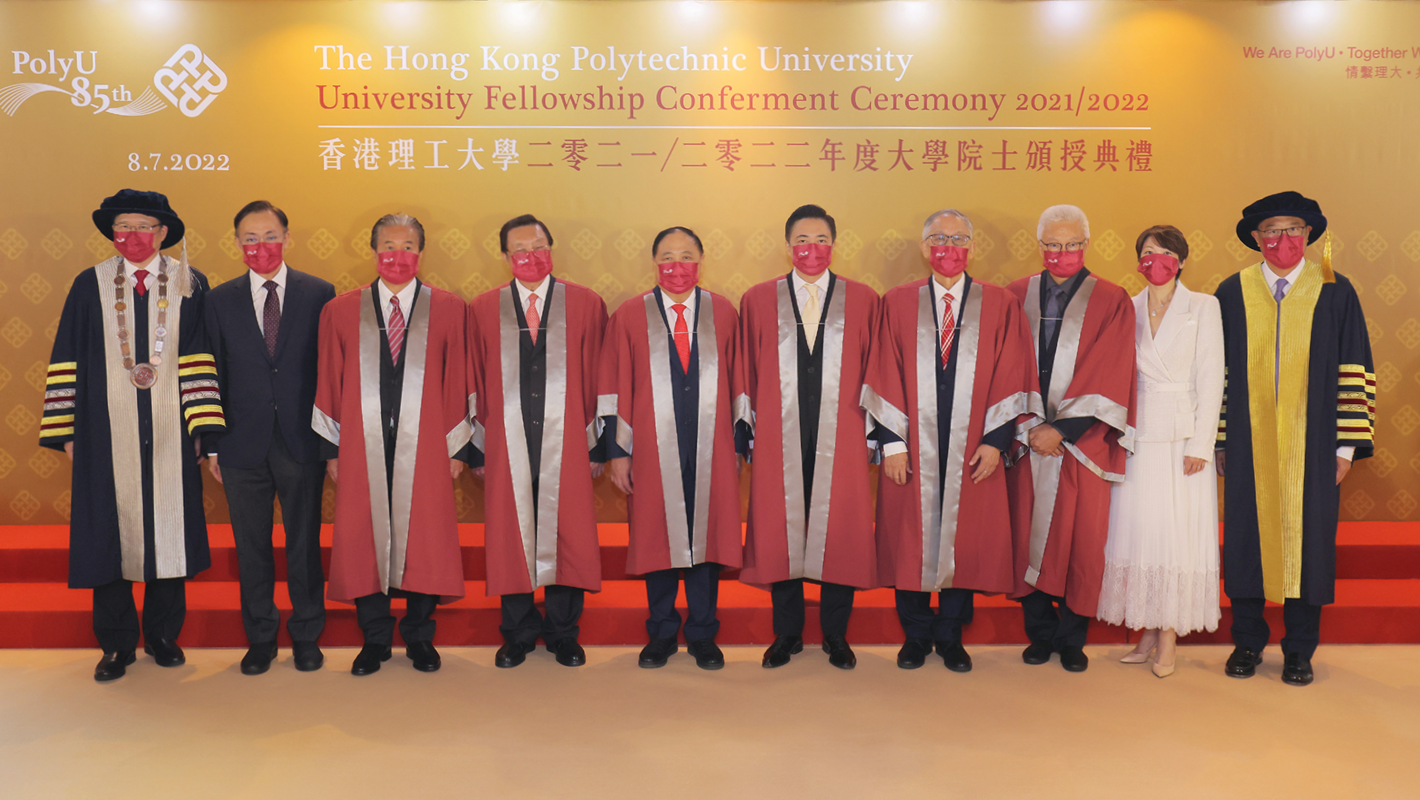 PolyU's Council Chairman Dr Tam Tai-fai (first from right) and President Professor Jin-Guang Teng (first from left) pictured with the six new Fellows (from left, third) Dr Yeung Kin-man, Mr Ho Sai-chu, Dr Raymond Leung Siu-hong, Mr Leung Kin-fung, Professor George Woo, and Mr Lawrence Chan Man-yiu, as well as Mr Shun Chi-ming (second from left) and Ms Ada Yu (second from right) who were representing Dr Joseph Ting Sun-pao and Mrs May Tam Mak Mei-yin respectively.