Building a clean city by monitoring illegal dumping activities
In addition to occupying valuable space, illegal dumping of construction and demolition (C&D) waste undermines a healthy, clean living environment by clogging waterways, causing landslides or other public health hazards. Indeed, it has since 2020 become the third-largest source of pollution complaints in Hong Kong.
A joint project between the Research Institute for Land and Space (RILS) and the Department of Land Surveying and Geo-Informatics (LSGI) has helped tackle the long-standing issue.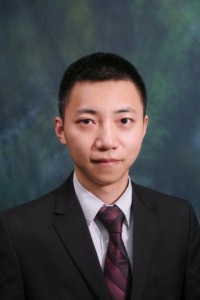 Interdisciplinary research funded by the Government
Led by Dr Zhu Xiaolin, Associate Professor of PolyU's Department of Land Surveying and Geo-Informatics, the joint project seeks to provide a solution by leveraging on high spatiotemporal satellite images (PlanetScope satellite constellation) to monitor land cover changes. It is on track to develop an advanced cloud detection method incorporating machine learning to make monitoring of the illegal activity easier and more effective.
Entitled 'Developing Low-Cost Remote Sensing System for Detecting Illegal Dumping of Construction Waste in Hong Kong', the project is one of the two projects awarded the first-round of the Public Policy Research Funding Scheme managed by the Government's Policy Innovation and Co-ordination Office.
Spatial images to mitigate the problem
"We have collected daily imagery covering the entirety of Hong Kong and tested the imagery over the Northeastern part of the New Territories," Dr Zhu said. "We have found that all the plots with dumped C&D could be correctly identified, and some of the dumping activities were not registered legally. In addition, we have been able to identify changes over landfill areas, which would help departments gauge the latest capacity of landfill sites and manage waste more effectively."
Information in the geographical distribution of the illegal dumping sites, together with other complementary data, such as land use maps, can help government departments better deploy resources and manpower.

(Left) Dr Zhu's detection system can process daily images over Hong Kong with a spatial resolution of three meters.
(Centre) Plots with dumped construction and demolition waste can be observed through the imageries.
(Right) Dumping activities that have not been legally registered can be discovered.
Continued efforts to improve land use
Dr Zhu believes firmly in the multiple benefits or innovations that could be derived from his project, such as using hyperspectral images to detect methane gas released from illegal dumping, or pattern analysis of illegal dumping, or other new approaches.
Established by PolyU in May 2021, RILS focuses on major issues surrounding land and space development in Hong Kong, the Greater Bay Area and beyond. It also has a bold vision of becoming a world leader in developing innovative solutions for creating environmentally friendly and economical use of land and space.