Self-sustaining architectural design recognised in competition
Ms Yao Xiaoqian, a recent graduate of PolyU's School of Design, won an Honourable Mention for her work 'The New Type of Community' in the Design Educates Awards 2022, which recognises architectural and design projects that respond to complex social and environmental issues. Xiaoqian was one of the few student applicants out of nearly 400 entries from 30 countries.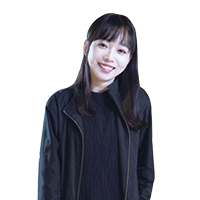 Xiaoqian explains that Hong Kong's reliance on food imports increases its ecological footprint. 'The New Type of Community' attempts to solve the problem by establishing a sharing community that is eco-friendly and promotes health within future residential buildings. Her architectural design overhauls the existing fabric of public housing and incorporates agricultural elements as well as alternative ways of generating energy, in order to increase the autonomy with regard to food and energy. In addition, the configuration of kitchen space is modified to facilitate collaboration among small families and to build a village-like community.
Xiaoqian's design uses narrative illustrations to outline a sustainable living environment for the future in her imagination.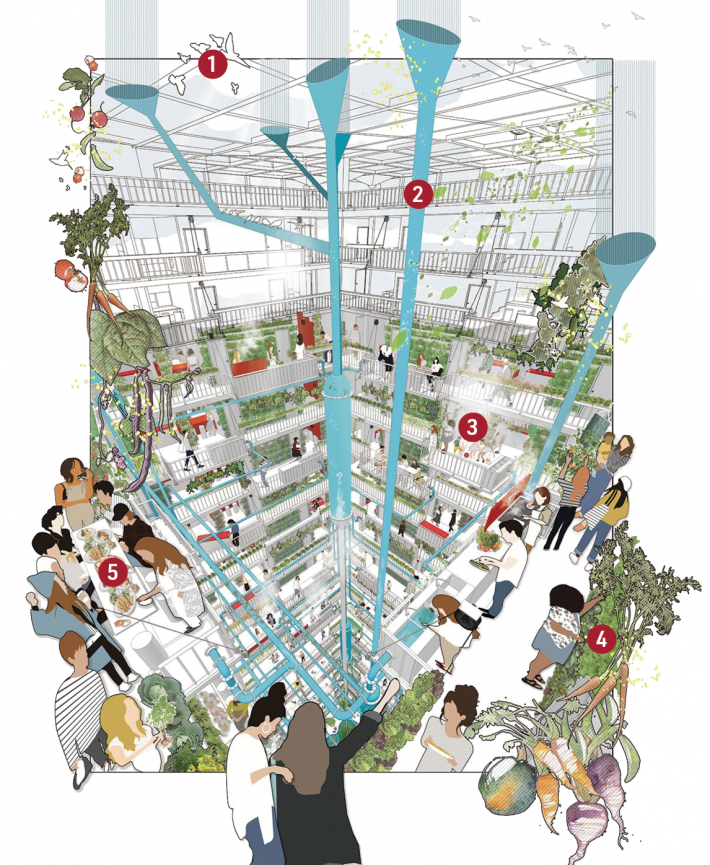 1. Mini-ecosystem:
Birds, bees, plants and man co-exist in a mutually aided and beneficial ecosystem.
2. Water recycling and solar power systems:
Rainwater harvested can be used for cleaning and the sewage can be recycled to irrigate plants. Solar power panels provide renewable energy for various purposes such as lighting.
3. Common space:
Residents can have various social or recreational activities with neighbours, thus creating a harmonious community.
4. Community garden:
Fruits and vegetables are planted in various places such as the rooftop, staircases and corridors, with residents sharing the responsibility of watering and fertilising.
5. A sharing community:
Small families collect fruits and vegetables grown in the building to prepare meals which they share with each other.
Xiaoqian's "The New Type of Community" proposes a sharing community that is eco-friendly and promotes health within future residential buildings.