School of Fashion and Textiles established to nurture creative fashion talent
PolyU has been a leading institution for fashion and textile education and research, both in Asia and globally, since 1957. The University earlier on held an opening ceremony to mark the launch of its new School of Fashion and Textiles (SFT), which was transformed from the Institute of Textiles and Clothing (ITC).
Officiating at the ceremony were: Hon. Sunny Tan, Member of the Legislative Council – Textiles and Garment functional constituency; Dr Lam Tai-fai, Chairman of PolyU's Council; Professor Jin-Guang Teng, President of PolyU; and Ms Shirley Chan, Chairlady of the Advisory Committee of the SFT.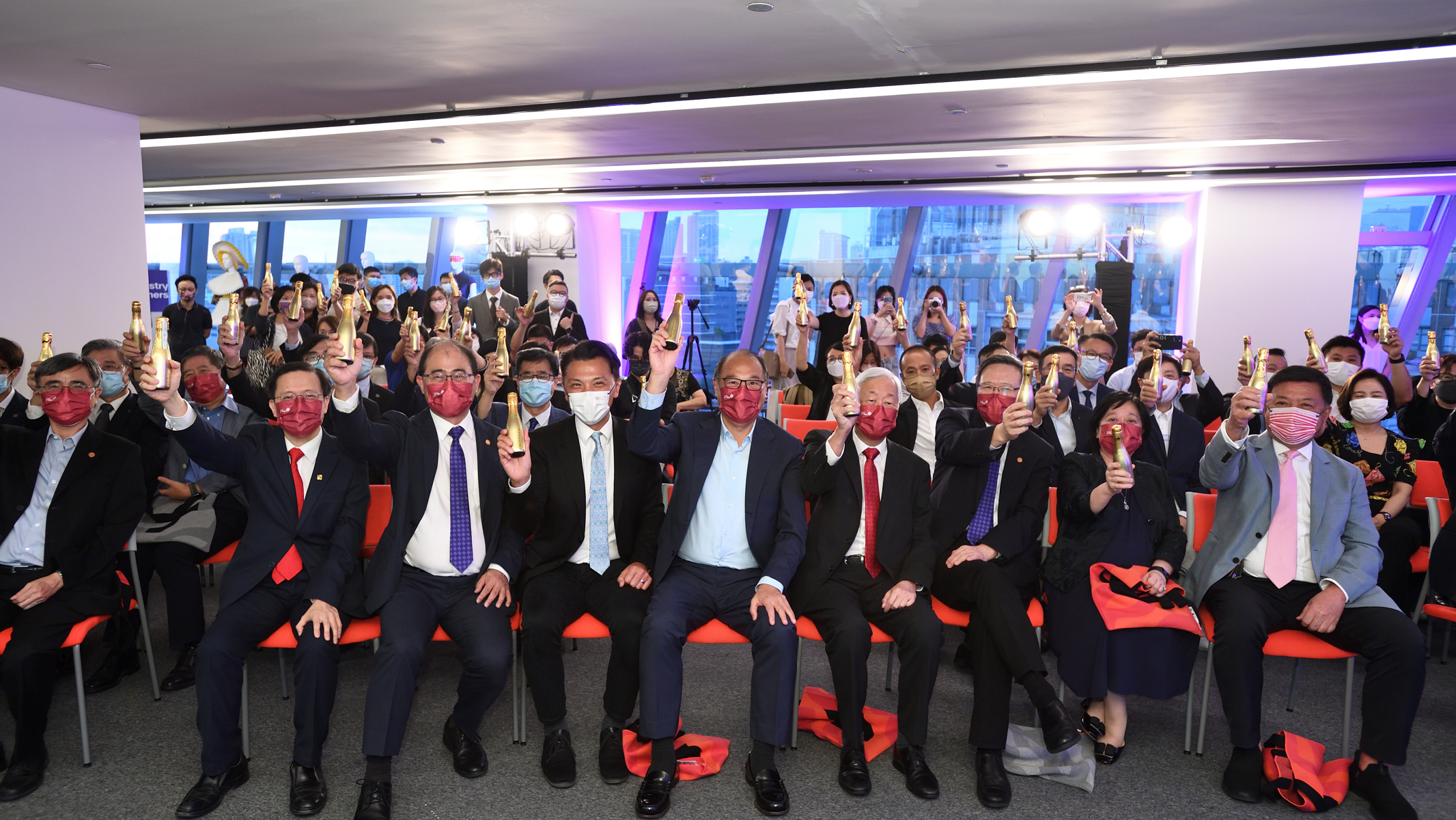 Guests were celebrating the special moments for the launch of the School of Fashion and Textiles.
As the third independent school at PolyU, SFT's vision is to be a world-leading centre in fashion and textiles education, interdisciplinary research and collaboration, playing a pivotal role in developing Hong Kong into a world-renowned fashion hub. Leveraging the opportunities provided by the development of the Greater Bay Area, it aims to enhance Hong Kong's fashion and textile industry, meeting the increasing demand for advanced technology, while offering a competitive advantage to its graduates.
SFT will build on this foundation to lead the way in a range of areas, including wearables and smart textiles, medical textiles and functional clothing, social fashion design, sustainable fashion, digital fashion marketing, and fashion supply chain management.
Click to view the opening event.