PolyU 85th Anniversary Grand Concert - A mesmerising musical journey celebrating decades of excellence
Hundreds of staff, students, alumni and guests packed the Jockey Club Auditorium for the PolyU 85th Anniversary Grand Concert in November 2022, one of the finales of the University's anniversary celebrations.
Themed around PolyU's growth during the past 85 years, the Concert provided the audience with a rich repertoire of Chinese and Western music, ranging from classics and oldies to modern hits, depicting the University's evolution in tandem with Hong Kong's own development, as well as celebrating the start of a new era.
Internationally-renowned musician Mr Leung Kin-fung served as the music director of the Grand Concert. Sharing the stage were renowned Hong Kong artist Dr Liza Wang; world-renowned violinist Ms Yao Jue; guzheng virtuoso Dr Lunlun Zou; Steinway Artist Dr Vivian Cheng Wai; renowned singer Ms Sophie Chen; erhu master Mr Guo Gan, as well as renowned musician Mr Alex Tam, who conducted the PolyU Choir. They were joined by aspiring music talents from the Academy Choir of The Hong Kong Academy for Performing Arts (HKAPA), and members of the PolyU Orchestra, PolyU Choir and the Federation of PolyU Alumni Associations Chinese Orchestra.
The Grand Concert opened with the theme song of the PolyU 85th Anniversary, followed by music and songs from different eras and of styles, played against a backdrop of videos illustrating PolyU's four stages of development. The Concert reached a climax when performers and representatives of the PolyU community on stage were joined by the audience to sing the Cantopop "Below the Lion Rock" together.
Holding art and cultural events is part of PolyU's efforts to foster the whole-person development of our students. The University also expressed its gratitude to the generous sponsors of the University's Art and Culture Development Fund.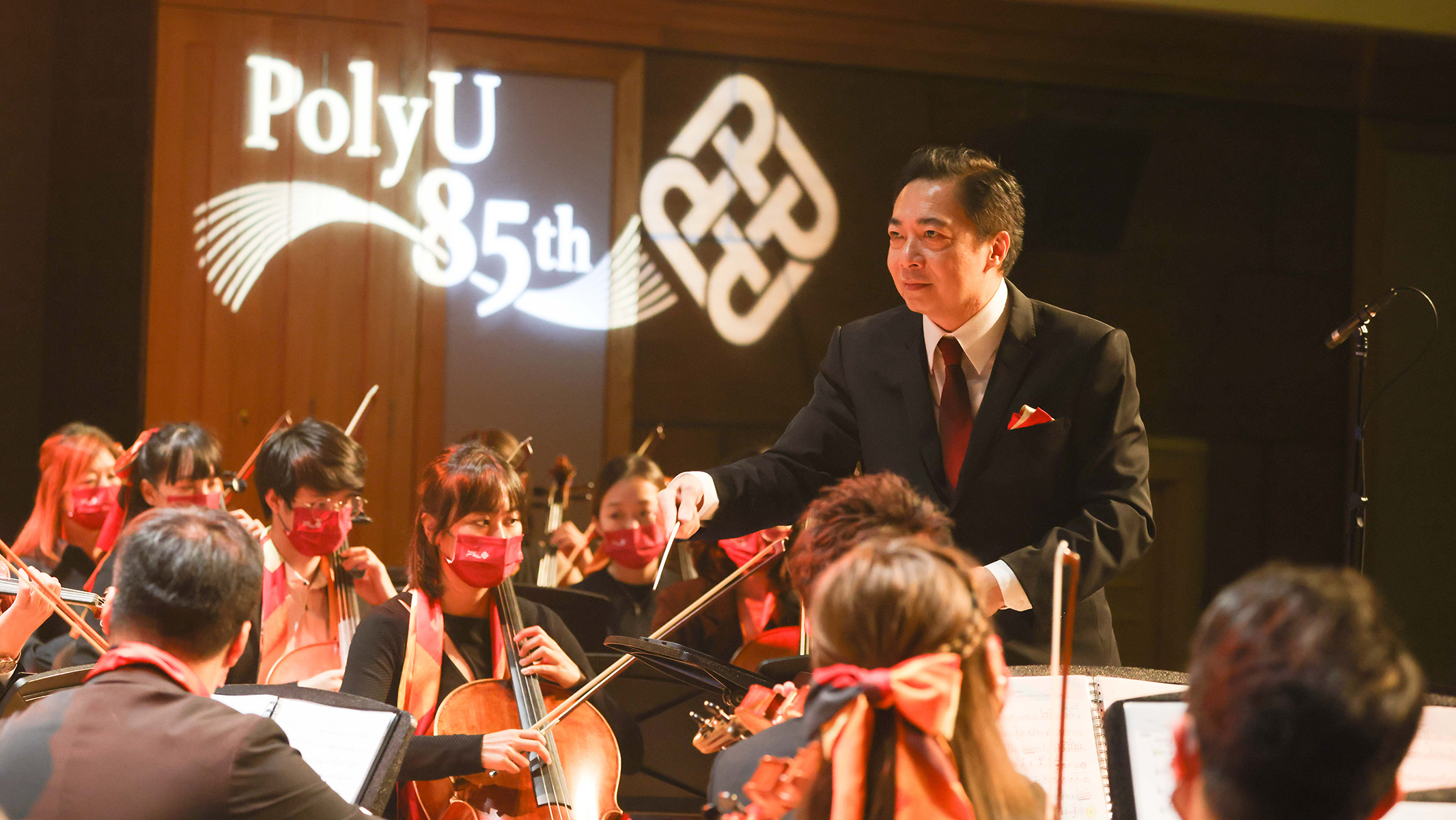 Under the baton of Mr Leung Kin-Fung, PolyU Orchestra played two medleys of popular songs from the 1970s and 1990s and performed with Dr Liza Wang, Dr Lunlun Zou, Mr Guo Gan, and Ms Sophie Chen.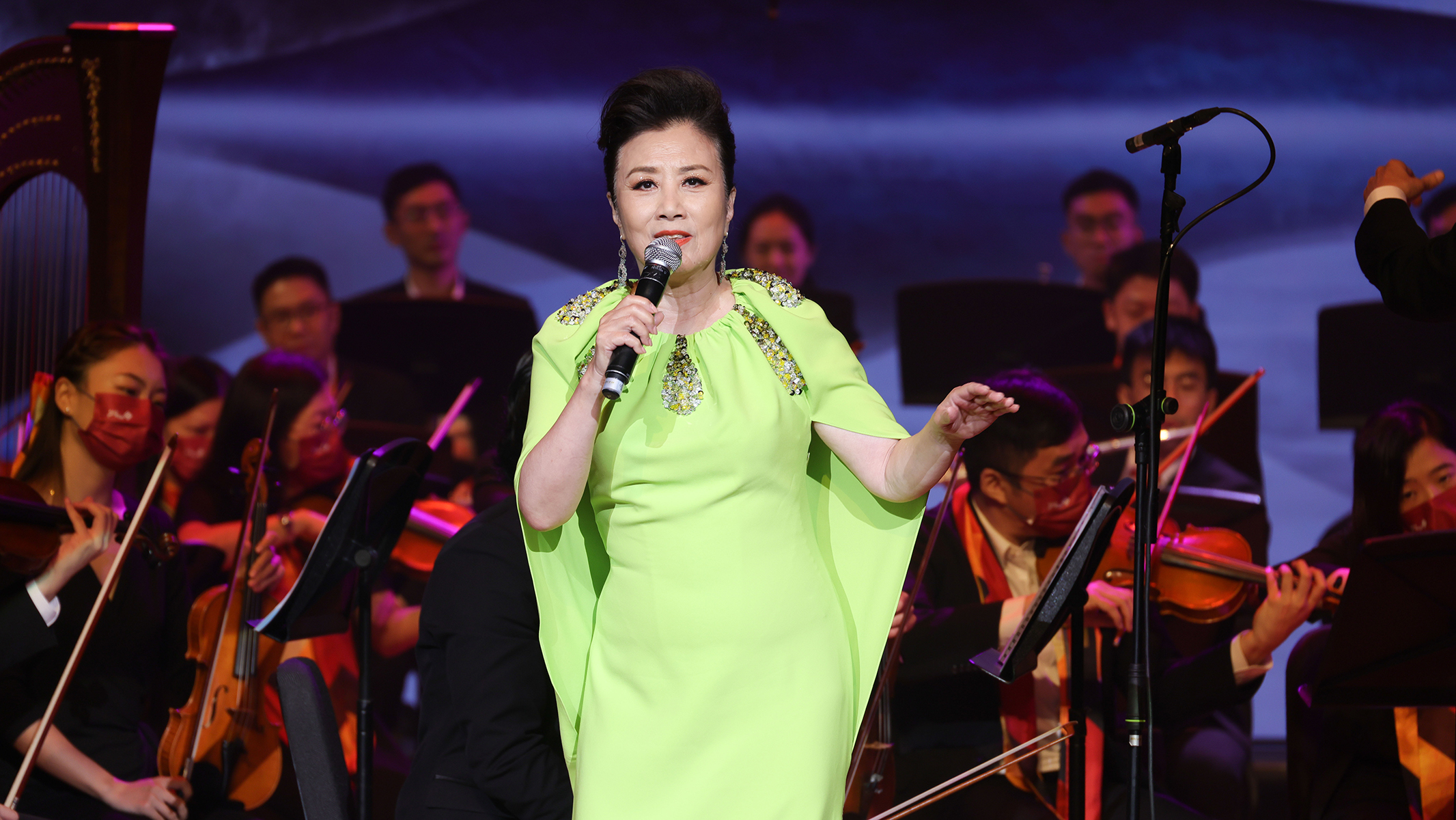 Dr Liza Wang sang pop songs "Love and Passion" and "The Brave Chinese".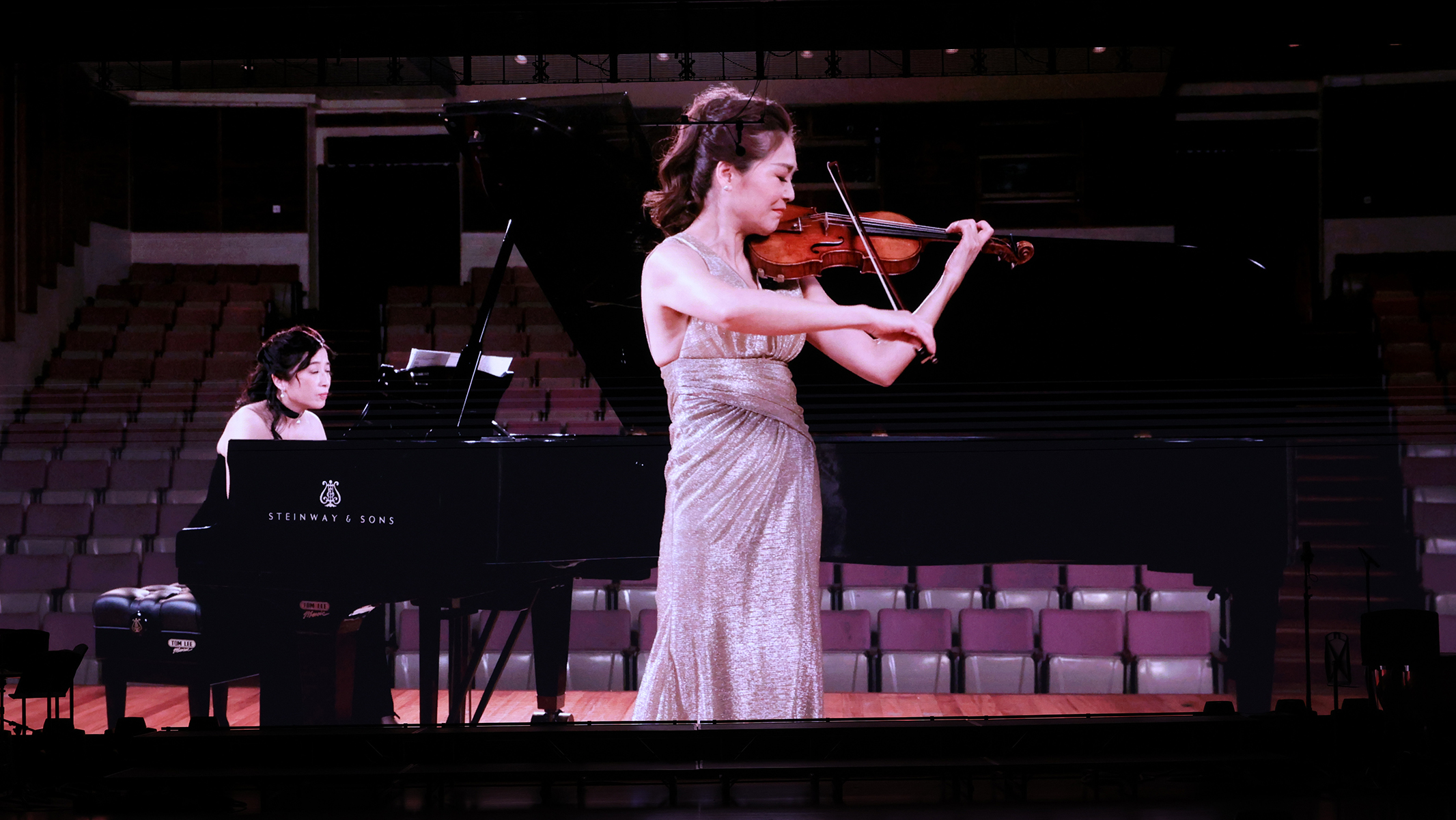 Ms Yao Jue and Dr Vivian Cheng Wai performed "Tone Poem of Seashore" and "Marche Miniature Viennoise" (Miniature Viennese March).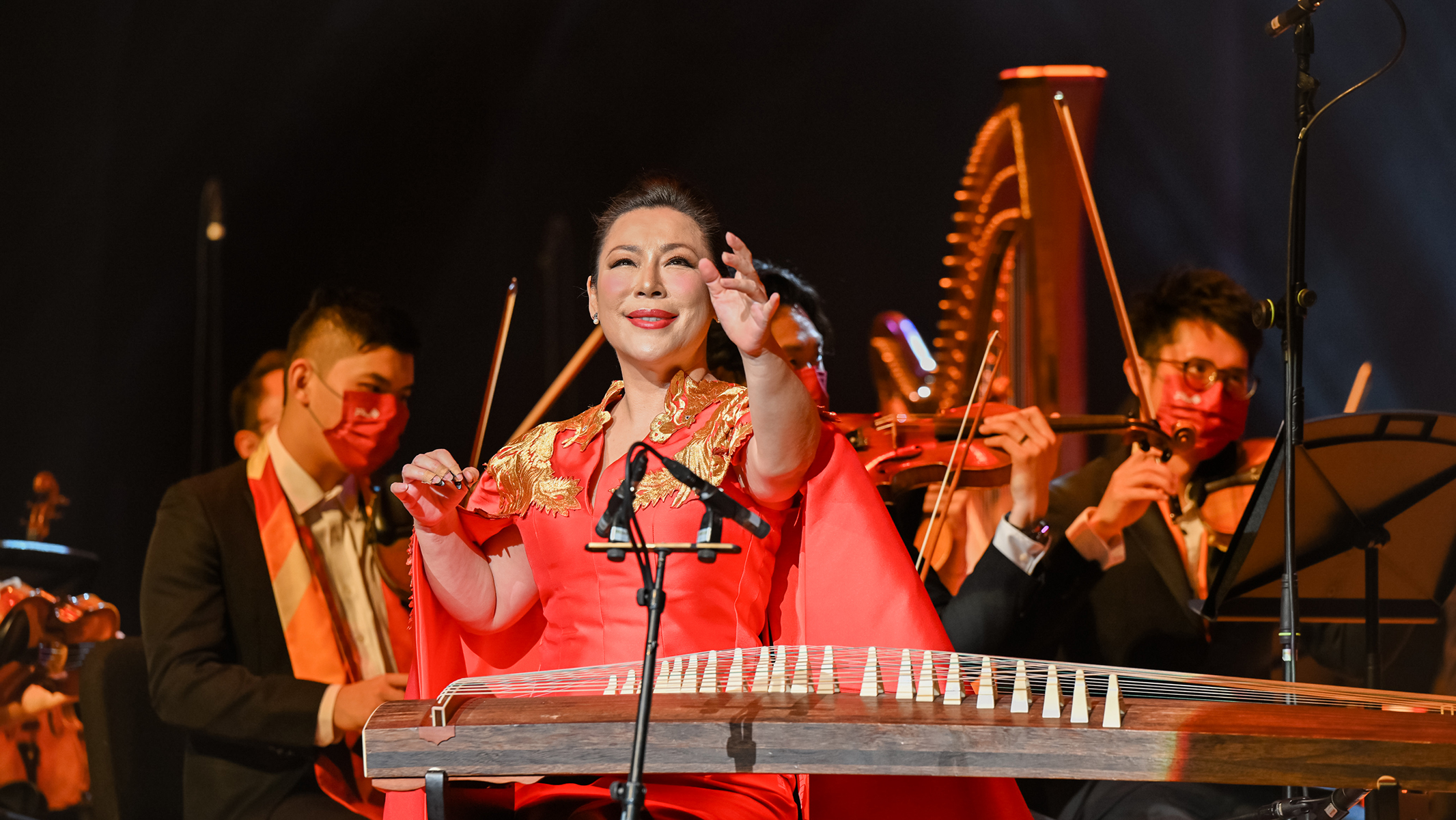 Dr Lunlun Zou performed "Fighting with Typhoon" by contemporary composer Wang Changyuan.
Dr Vivian Cheng Wai, performed Debussy's "L'isle joyeuse, L. 106" (The Joyful Island).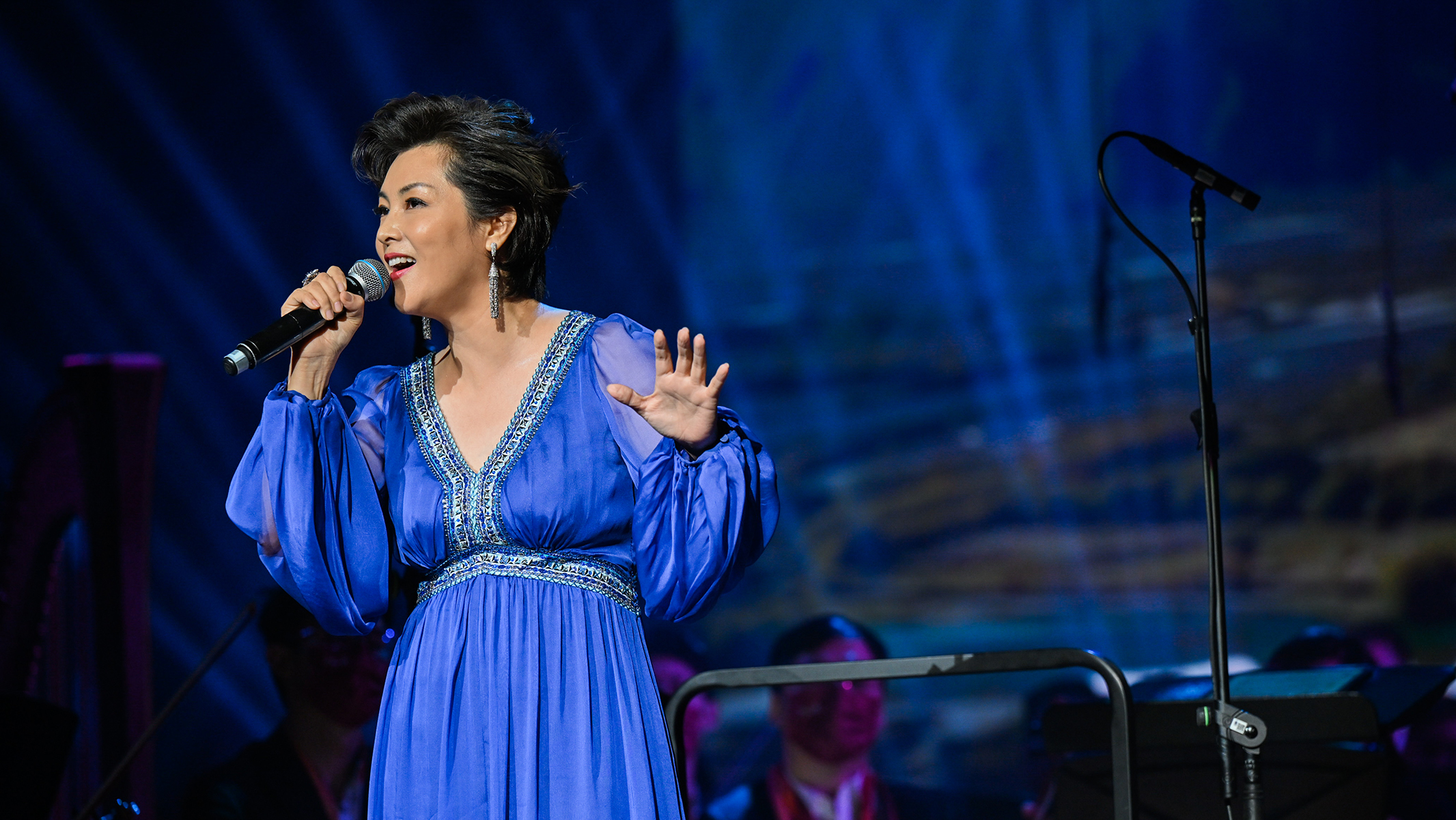 Ms Sophie Chen performed a well-known Chinese song "The place where soul ever slept" and "O mio babbino caro" (Oh my dear Papa) from Gianni Schicchi by Puccini.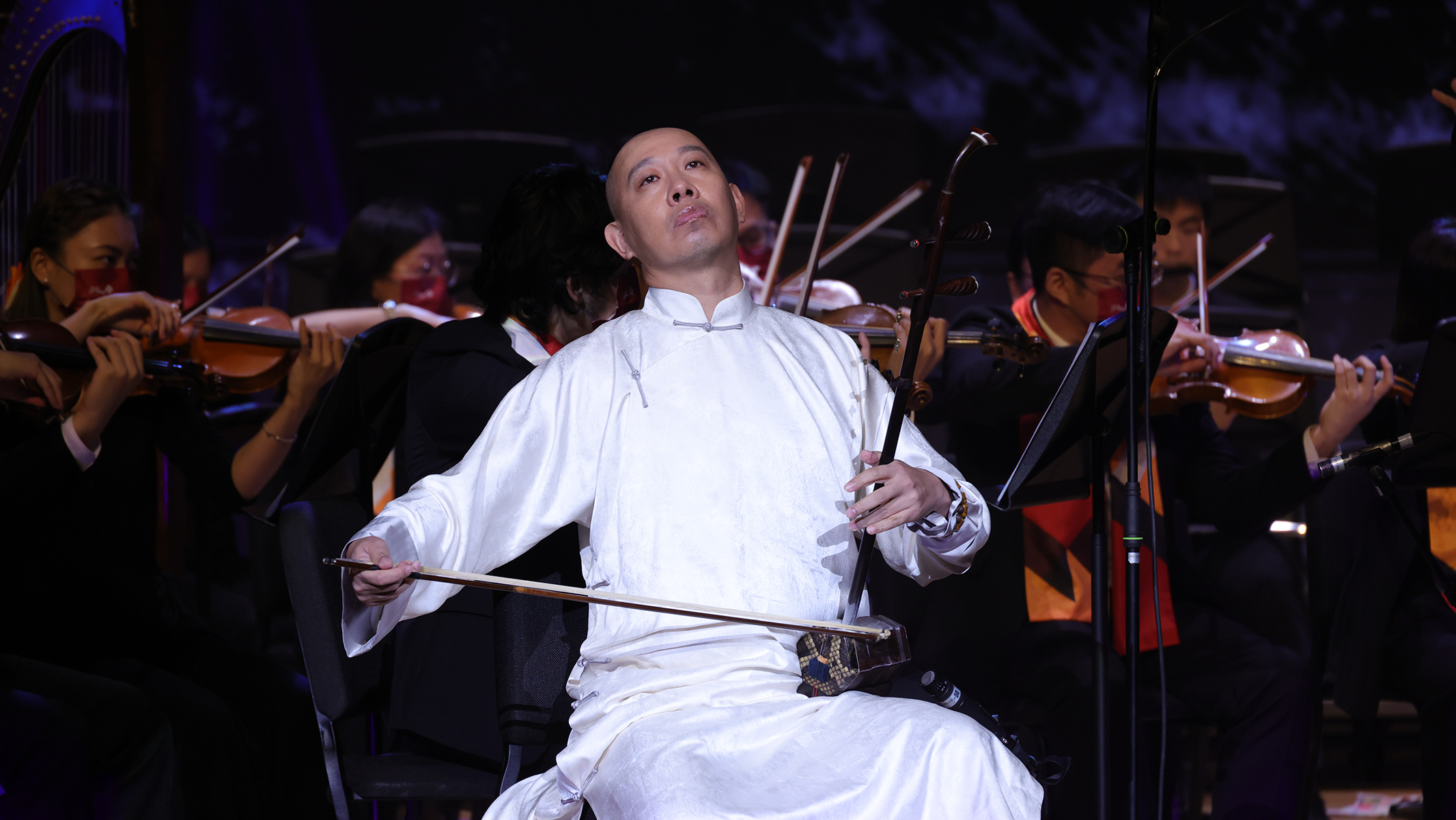 Mr Guo Gan and the PolyU Orchestra performed "Horse Racing" composed by Huang Haihuai and Mr Guo himself.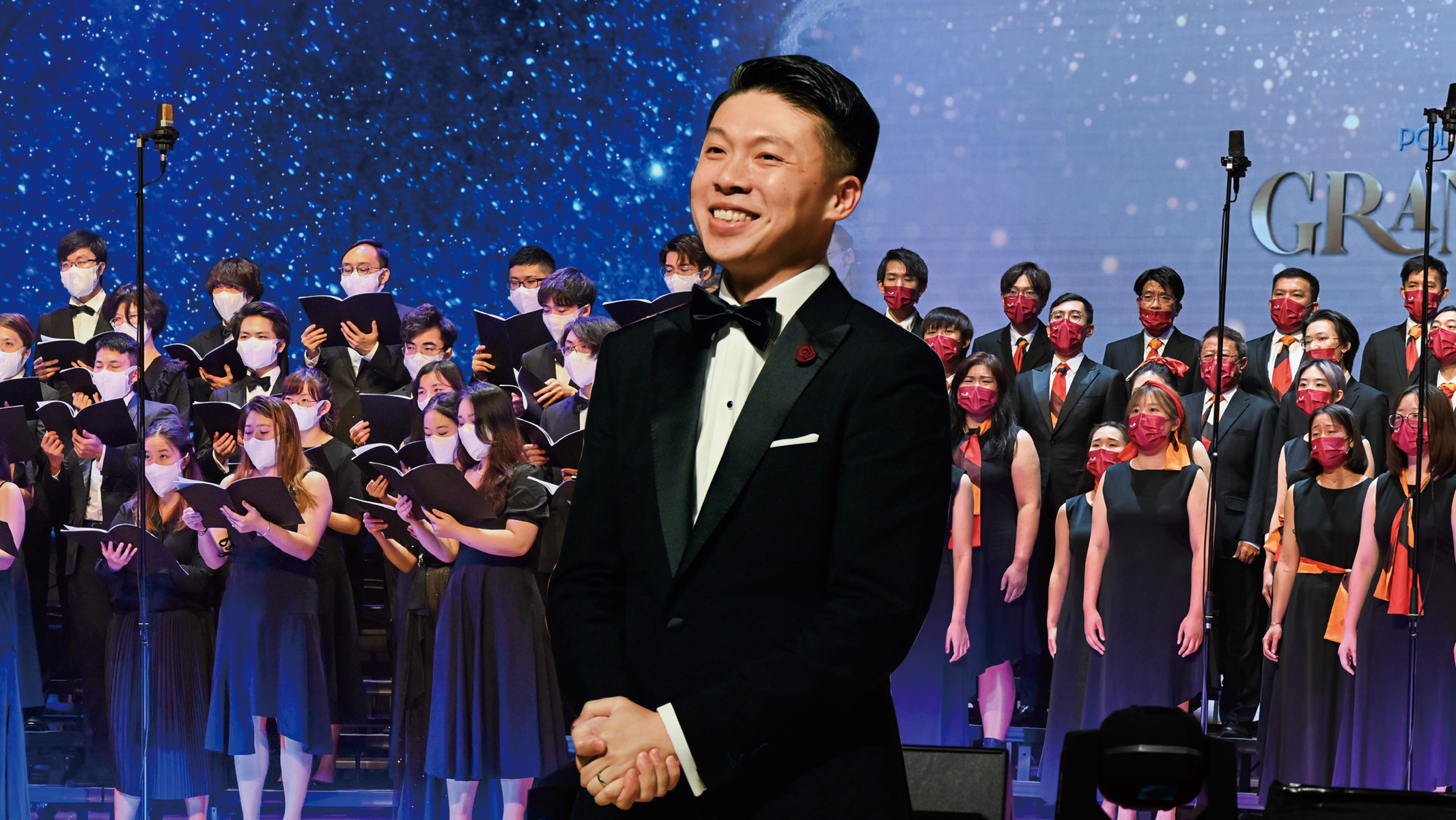 PolyU Choir (right) and the Academic Choir of HKAPA gave their choral performances, both conducted by Mr Alex Tam.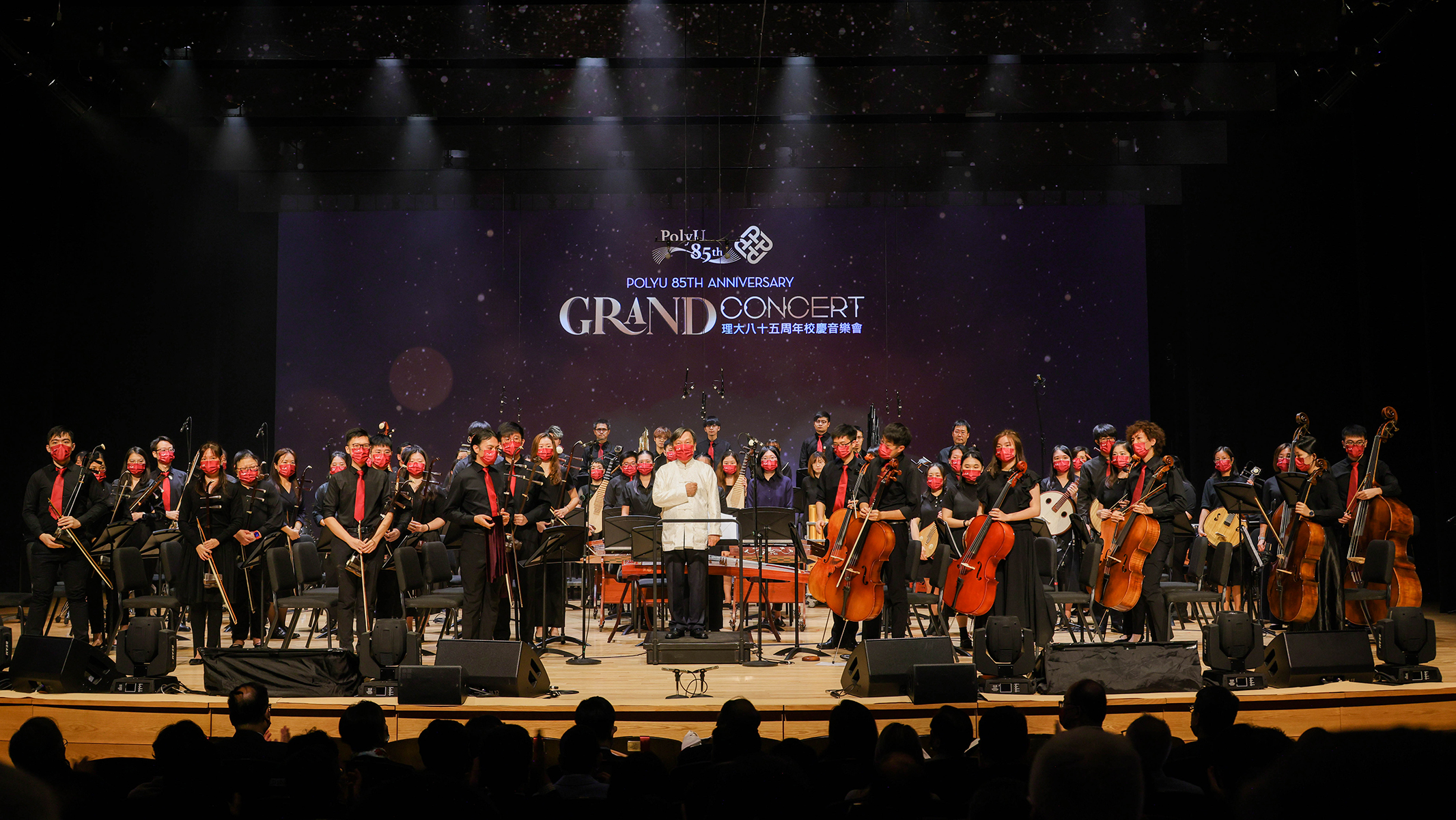 The Federation of PolyU Alumni Associations Chinese Orchestra, conducted by Mr Wong Chi-wah, played two medleys of hit songs from the 1930s and 1940s.