Startup Unicorn by PolyU alumnus - EcoFlow fosters renewable energy ecosystem
Dr Bruce Wang Lei
---
Bachelor of Engineering, Major in Mechanical Engineering, PolyU (2010)

PhD, New Energy Storage Technologies, The University of Hong Kong (2014)

Recipient of Outstanding PolyU Young Alumni Award in Entrepreneurial Achievement (2022)

"40 Under 40" by Fortune China (2022)

Founder and Chief Executive Officer of EcoFlow
---
Energy storage has become an increasingly important field of research as the world faces an energy crisis and the need for sustainability grows. Dr Bruce Wang Lei, a recipient of the Outstanding PolyU Young Alumni Award 2022 (please click here for more information) and a graduate of PolyU's Bachelor of Engineering, founded EcoFlow with friends in 2017 to develop portable energy storage solutions. The business has now grown to become a unicorn with a presence in more than 100 countries and regions.
Living out PolyU's motto, "To Learn and to apply, for the benefit of mankind", Dr Wang has positioned EcoFlow to accelerate clean energy applications to contribute to the global target of carbon neutrality.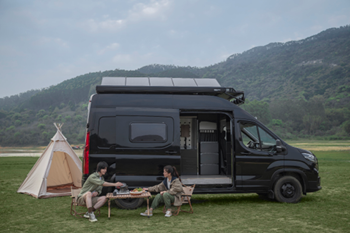 Using innovative technology, Ecoflow's outdoor power supply products have a charging speed that is 5 to 10 times faster than its competitors. In addition, its automatic light-tracking system increases the conversion efficiency of solar power by up to 30%. As a result, EcoFlow's high-performance products quickly became popular among users, and the company caught the attention of global investors. It has broken the records of crowdfunding platforms such as Kickstarter and Makuake several times.
Fuelling personal growth
Dr Wang was born in Yulin, in Shaanxi Province. The city is well known for the production of coal, oil, natural gas, rock salt and other energy and mineral resources, but is often affected by sand storms from the desert. As a result, Dr Wang has always been interested in issues concerning the environment and energy.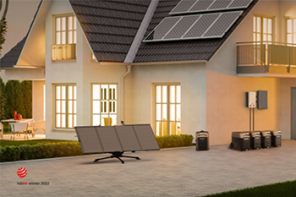 In 2006, Dr Wang enrolled to study mechanical engineering at PolyU. Through PolyU's interdisciplinary learning platform, he learned about the field of new energy, opening up a career pathway in his area of interest. After graduating from PolyU, Dr Wang continued his studies and research, eventually earning his Doctor of Philosophy degree. Dr Wang has published many research papers on energy storage and has been granted 285 patents to date. He was recognised by China's Ministry of Science and Technology as an innovation and entrepreneurial talent in 2019.
Founding a unicorn
In 2017, Dr Wang saw the growth potential of lithium batteries in the personal and household markets and founded EcoFlow with a group of friends. EcoFlow's journey to success has not always been a smooth one, and while developing its fast-charging technology, his team experienced a number of failures and setbacks. But this experience helped to make them stronger both as a team and as individuals.
Their perseverance was rewarded, and in 2021 EcoFlow achieved unicorn status. Today, its products include outdoor power supplies, power systems, solar panels, smart appliances and related accessories. The company currently has more than 2,000 employees and 2 million users worldwide. Its products are sold in more than 100 countries around the world.
PolyU ethos shapes company values
Dr Wang credits PolyU's motto and its holistic approach to education, along with his own vision, for shaping his leadership at EcoFlow. Social responsibility is one of EcoFlow's core corporate values and it is committed to contributing to the sustainable development of the world.
Looking back on his time at PolyU, Dr Wang said: "PolyU has made me a person with solid professional knowledge and a broad international perspective by providing a quality academic environment. I also met mentors worthy of lifelong respect and learning. They have given me a lot of help in the process of starting a business."
To give back to his alma mater, Dr Wang takes the opportunity to support the next generation of PolyU students. He is a frequent speaker at seminars and exchange sessions on campus and has helped many graduates of the Department of Mechanical Engineering to become research and development professionals.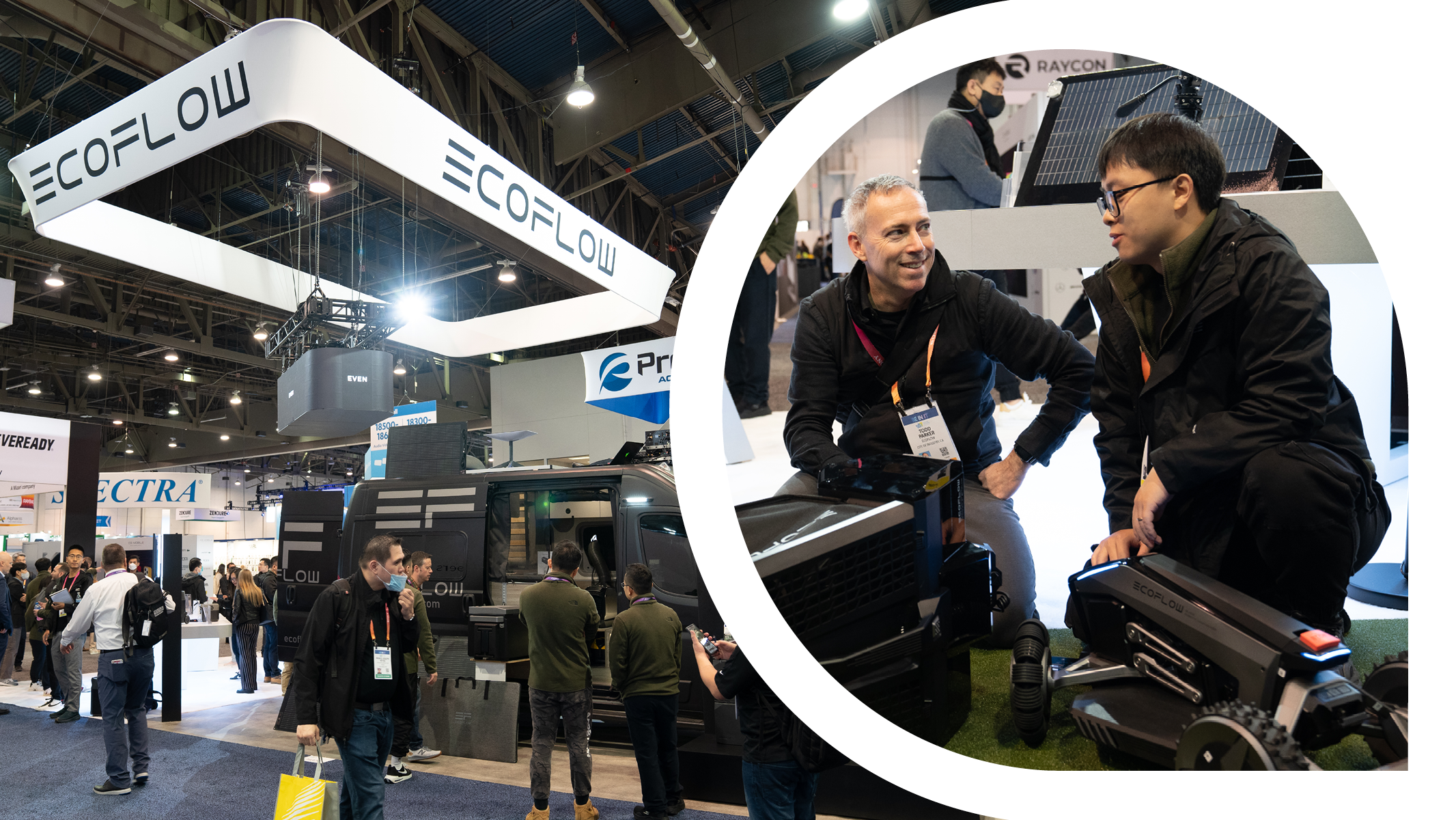 Many visitors showed interest in EcoFlow's products at the recent Consumer Electronics Show 2023 in the US.
Looking ahead, EcoFlow will continue to drive innovation to improve the charging speed of outdoor power supplies, as well as conducting research on high-efficiency power generation from clean energy sources, such as solar and wind. It is also working on the development of whole home back-up power solutions, and building a clean energy ecosystem that combines power generation, power storage and power consumption.
PolyU nurtured four unicorns
PolyU is strongly committed to advancing entrepreneurship development and seeks to translate its research excellence into real-world products and solutions to address societal needs through commercialisation. The University has developed a number of support mechanisms including the PolyVentures initiative to provide a holistic framework and foster a vibrant culture conducive to knowledge transfer and entrepreneurship.

Over the years, many startups led by PolyU staff and alumni have embraced the University's support to become commercially viable enterprises and even signature ventures. Among the 18 companies in the "Unicorns HK 2021" shortlist compiled by the startup platform Hong Kong X Foundation, with each unicorn having a market value of more than US$1 billion, four were founded or co-founded by PolyU alumni. They are Hai Robotics, EcoFlow, GoGoX and Aftership, focusing on autonomous case-handling robotic systems, energy storage, logistics and shipment management respectively.