Joining hands with NECHK to develop interactive social robots for elderly people
By 2030, one in six people in the world will be aged 60 years or older, according to the World Health Organization. With support from innovative technologies, ageing seniors will be able to continue to live in their own homes and communities safely, independently, and comfortably. PolyU and NEC Hong Kong (NECHK) have joined forces to provide intelligent interactive social robots for older people and their caregivers.
A PolyU research team led by Professor Angela Leung, Associate Head (Research) of the School of Nursing, has worked with NECHK to develop five NEC Social Robots to provide companionship for older people and support them in their daily activities. The team will also use the robots to conduct a series of research projects titled "Social Robots for Old Adults and Caregivers". The first ongoing study will investigate whether older people accept and enjoy interacting with robots at home, as well as the impact the robots have on loneliness, cognition, medication taking, and mental and social well-being.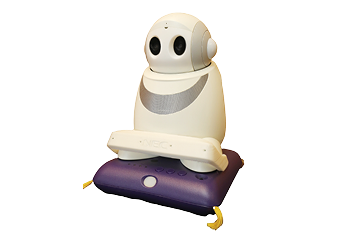 Responding to seniors' needs
The social robots are powered with artificial intelligence (AI) technologies, including facial recognition, image recognition and speaker verification, to enable meaningful human-machine interactions. The robots can understand Cantonese, enabling them to follow verbal instructions, such as being asked to turn on the television, play music, or make a telephone call. The robots can also remind older people to take their medication and have meals on time.
PolyU and NECHK recently signed a Memorandum of Understanding on the collaboration. Signing on behalf of PolyU, Professor Christopher Chao, Vice President (Research and Innovation), said: "NEC's commitment is aligned with PolyU's ongoing endeavours to advance knowledge transfer and applied research to respond to societal needs. I believe that the collaboration will provide innovative solutions for the ageing population and ageing-in-place trend."