Joint research centre to propel China's aerospace propulsion technology to be established
PolyU is the only university in Hong Kong that has participated in the Nation's space exploration missions. To contribute further to the development of China's aerospace technology, the University has joined hands with the Academy of Aerospace Propulsion Technology (AAPT), the only research centre in China focusing on aerospace propulsion technology, to establish the Joint Research Centre of Advanced Aerospace Propulsion Technology.
Led by PolyU's Department of Aeronautical and Aviation Engineering (AAE), the five-year cooperation plan seeks to establish a highly competitive scientific research and technical cooperation team in the field of advanced aerospace propulsion technology through a long-term and in-depth strategic partnership.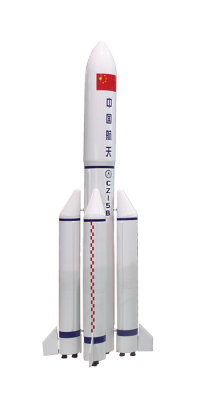 Multifaceted collaboration
Advanced aerospace propulsion technology is a future-oriented field with broad application prospects. The collaborative effort involves a number of joint research and development projects. Adhering to the global future development direction of technology, the projects will focus on the research and development of key technologies, and enhance the engineering research and production capabilities in the field. The collaboration will also facilitate academic exchange and resource sharing, support scholars in conducting various academic seminars, and nurture high-tech talents.
PolyU and AAPT also held a signing ceremony for the cooperation agreement. Professor Christopher Chao, Vice President (Research and Innovation) of PolyU, and Mr Li Bin, Associate Dean of AAPT, signed the agreement, in the presence of Professor Jin-Guang Teng, President of PolyU, and Mr Wang Wanjun, Dean of AAPT.
Addressing the ceremony, Professor Teng said, "AAPT is the R&D centre of liquid propellant rocket engines in China. This new collaboration will further support the development and modernisation of the Nation's civil aerospace industry, manned spaceflight and space exploration. PolyU is honoured to continue its ongoing contribution to the development of the Nation's aerospace science and technology."
Mr Wang said, "PolyU AAE has a strong foundation and world-leading position in research, as well as design experience in aerospace and aeronautical propulsion technology. With PolyU's rich supply of professional equipment and talents, the Joint Research Centre for Advanced Aerospace Propulsion Technology can become an influential platform for knowledge exchange."