Mothers should increase their fruit and vegetable intake to boost breast milk nutrients
Breast milk is the source of essential nutrients for babies and plays a vital role in their healthy growth and development, but a study conducted by PolyU's Research Institute for Future Food (RiFood) found that the majority of lactating women in Hong Kong were not eating the recommended level of fruit and vegetables, reducing the nutritional value of their breast milk, and potentially affecting the growth of their child.
Only 4% of lactating women met recommend fruit and vegetable intake level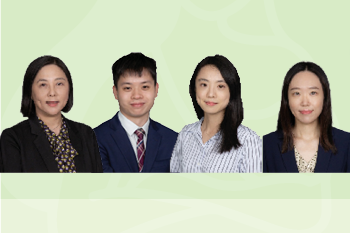 Professor Wong Man-sau, Steering Committee Member of RiFood, Director of the Research Centre for Chinese Medicine Innovation and Professor of the Department of Food Science and Nutrition, conducted a study analysing the three-day dietary records and breast milk samples of around 90 lactating women in Hong Kong. It found that only 4% of the mothers were eating the level of fruit and vegetables recommended by the Department of Health, namely at least two servings of fruit and three servings of vegetables per day, or the recommended intake of vitamin A of the Chinese Dietary Reference Intake suggested by the Chinese Nutrition Society.
Dietary intake directly affects breast milk quality
Professor Wong and her research team found a significant correlation between lactating women's intake of fruit and vegetables and the nutritional level of their breast milk, particularly its carotenoid and polyphenol content. The more fruit and vegetables they consumed, the higher the levels of both carotenoids and polyphenols in their breast milk.
Carotenoids can be converted into vitamin A, which promotes the development of infants' brains, vision and immune systems, as well as protecting the retina from damage by strong light. Polyphenol is a powerful antioxidant and anti-inflammatory compound, which can prevent cardiometabolic diseases and reduces the risk of bacterial infection.
Professor Wong said: "Lacking one or more nutrients may weaken the immune system of infants, and also increase their risk of getting chronic diseases in the future."
Consuming more dark green vegetables enhances nutrients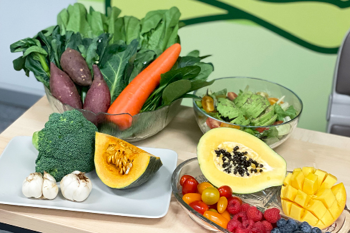 The research team found that lactating women can enhance the levels of carotenoids and polyphenols in their breast milk by eating more fruit and vegetable, particularly dark green vegetables, such as Chinese flowering cabbage, spinach, Chinese kale, Indian lettuce, as well as sweet potatoes, carrots, pumpkins, papayas, and mangoes.
The research team has launched a further one-year study into the topic.