PolyU Design Show showcases students' inspiration
In the PolyU Design Show 2022, graduating students of the School of Design (SD) applied their creativity to offer design solutions to improve business services and address the needs of society and individuals. More than 100 projects were exhibited at PolyU's Jockey Club Innovation Tower.
The Design Show featured projects by both graduates of the SD's Bachelor Programmes, such as Advertising Design, Communication Design, Digital Media, Environment and Interior Design, Interactive Media, Product Design, Social Design, and its Master Programmes, including Design Practices, Interaction Design, International Design and Business Management, Multimedia and Entertainment Technology, Urban Environmental Design.
In addition to the projects created by individual students, the Design Show also exhibited seven Integrated Capstone Projects showing interdisciplinary work by teachers and students of the School to co-design and co-create solutions to complex societal issues.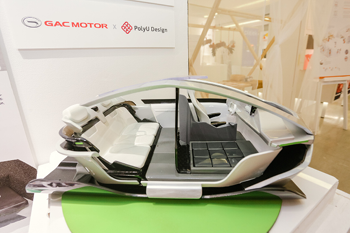 AutoPass: Shared Logistics by BA (Hons) Product Design graduate Jeong Sein shows a future design for cars to make use of redundant space based on the concept of the sharing economy.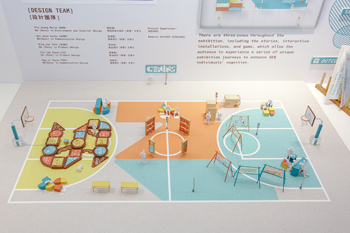 GENINS, an Integrated Capstone Project, creates unique exhibition spaces to promote communication between the public and children with Special Educational Needs (SEN). The project team includes students: Cathy Leung, Joyce Tsui, Marco Chan, Joyce Liu and Yenn Leung; as well as tutor: Roberto Vilchis Echeverri.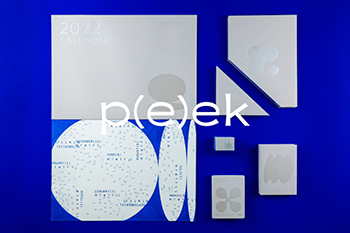 P(e)ek by BA (Hons) Communication Design graduate Eunis Liu Yue Ting redesigns five objects that represent a certain set of rules to highlight the unknown facets and identities of young people in Hong Kong.
Join the virtual tour of the Show, please click here.