Public lectures inspire the community
Public lectures formed a key part of the 85th Anniversary celebratory programme. Lectures were held between September and November 2022, covering topics ranging from self-cultivation and self-actualisation, to Chinese art appreciation and traditional cultural enrichment, all of which were well received by the PolyU community and the public.
Knowledge and Self-cultivation
by Professor Poon Chung-kwong
Professor Poon Chung-kwong, President Emeritus of PolyU, shared his insights on how young people can pursue knowledge and build effective self-cultivation practices in a public lecture titled 'Knowledge and Self-cultivation'. Mr Eric Chan Kwok-ki, Chief Secretary for Administration of the HKSAR, delivered an opening speech at the start of the lecture.
Professor Poon said the ultimate goal of education was to nurture both students' knowledge and their self-cultivation, as the basis for promoting harmonious social development. He went on to discuss the different methods and practices for exploring knowledge, and examine the three qualities needed for effective self-cultivation, namely maintaining moral standards, a positive attitude towards others, and problem-solving skills.
An outstanding scientist and a passionate educationist, Professor Poon has devoted 40 years to university education, including 18 years as the Director of the Hong Kong Polytechnic and the President of PolyU, laying a solid foundation for the University's subsequent development.
A New Vision for Carrying the Traditional Culture Forward
by Dr Louis Ng
Dr Louis Ng Chi-wa, Director of the Hong Kong Palace Museum (HKPM) gave a public lecture, titled 'A New Vision for Carrying the Traditional Culture Forward'. He shared his insights on how the HKPM presents Chinese culture and values to an international audience with a Hong Kong perspective and a global vision.
A seasoned museum professional and historian with more than 33 years' experience in arts administration and museum management, Dr Ng told the audience that HKPM is committed to integrating technology with tradition. He added that it also encourages young people to use their creativity to bring new interpretations and meaning to their cultural inheritance.
He also said that HKPM acts as a bridge between China and the world. It works to advance cultural dialogue and mutual learning among world civilisations by adopting four 'visions', namely a modern vision, innovative vision, Hong Kong vision and global vision.
Chinese Painting Appreciation with Mr Ho Sai-chu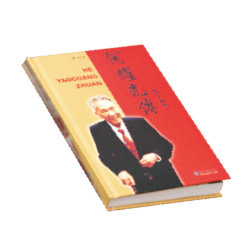 PolyU alumnus and University Fellow Mr Ho Sai-chu presented a talk on Chinese Painting Appreciation. His lecture looked at around 15 valuable Chinese paintings and examples of calligraphy from the Southern Song Dynasty to the early Qing Dynasty. The works of art were from the Chih Lo Lou Collection, which was founded by his late father Mr Ho Iu-kwong, a respected philanthropist and passionate collector. Enthusiastic PolyU members and guests took the opportunity to immerse themselves in the masterpieces.
As the Chairman of Chih Lo Lou Art Promotion (Non-Proft Making) Limited, Mr Ho Sai--chu has donated more than 350 Chinese paintings and calligraphy artworks to the HKSAR Government, for the permanent collection of The Hong Kong Museum of Art, to promote Chinese culture.
| | |
| --- | --- |
| | |
Mr Ho Sai-chu (centre) and his brother Mr Ho Sai-kit (left) discussed Chinese art with Prof. Chan Shui-duen, Chairman of Culture Promotion Committee and Research Professor, Department of Chinese and Bilingual Studies (right).