Policy Research Centre for Innovation and Technology founded
PolyU has established the Policy Research Centre for Innovation and Technology (PReCIT) to support Hong Kong's integration into the national innovation and technology (I&T) plan. Officially launched in November 2022, the University-level interdisciplinary policy research centre aims to generate impactful and constructive I&T strategies for the Government on societal issues. It aspires to be a leading research centre in Hong Kong and the region, and an influential voice on development strategies and related policies in the field of I&T.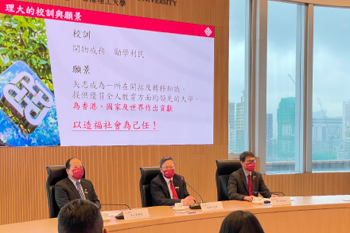 Three primary research foci
PReCIT will focus its impactful, interdisciplinary research on three key areas, which were formulated based on general and specific government policy orientations, representing the present and future interests of governments, academia, industry, and business. These are:
• Carbon-neutral cities
• Greater Bay Area I&T development
• The Belt and Road Initiative development in Southeast Asia.
Professor Christopher Chao, Vice President (Research and Innovation) and Director of PReCIT, said: "The respective strengths of Hong Kong and the Mainland should complement each other in deliberation on cross boundary integration proposals which aim to foster R&D commercialisation in order to unleash the potential of the GBA and Belt and Road economies, as well as the opportunities associated with re-industrialisation. As the advocacy body of PolyU, PReCIT endeavours to formulate strategies that support Hong Kong's participation in the national pioneering technology missions."
Facilitating idea exchange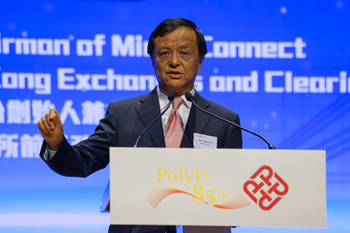 To promote discussions among policy makers, academia and leaders from the I&T and finance sectors, PReCIT has so far organised four forums with the following themes:
• Planning, Land and Housing for Innovation and Technology Development in Hong Kong
• Funding Landscape from Research to Commercialisation
• Integrating Innovation and Technology into GBA and the National System.
• APEC Energy Summit