Air pollutant research awarded funding under the Theme-based Research Scheme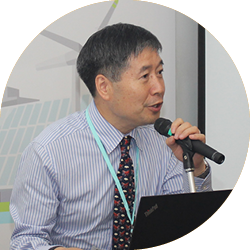 Air pollution is widely regarded as one of the most significant health risks and causes of premature death worldwide. Among air pollutants, fine particulate matter (PM2.5) is associated with increased risks of chronic obstructive pulmonary disease and ischemic heart disease. Professor Li Xiangdong, Dean of Faculty of Construction and Environment, Director of the Research Institute for Sustainable Urban Development, and Chair Professor of Environmental Science and Technology, received funding support from the Research Grants Council (RGC) in 2022, to lead research that identifies the toxic components of PM2.5 and the emission sources that contribute to its acute toxicity.
The completion of the planned project may lead to a revision of the Air Quality Health Index algorithm and the associated health advice, as well as adjustments to the Air Quality Objectives in Hong Kong.
~ Professor Li Xiangdong
Helping to advance air pollution policy
| | |
| --- | --- |
| Project title | Unravelling the Black Box between Air Pollution and Public Health for Transformative Air Quality Management |
| Funding | HK$44.5 million, RGC Theme-based Research Scheme 2022/23 |
| Research team | Professor Li Xiangdong, leading a multi-disciplinary team of researchers from PolyU and other universities, including some advisors from the World Health Organization |
| Project | To leverage the latest advances in environmental toxicology and molecular epidemiology to identify the toxic components of PM2.5 and their associated sources |
| Impact | The research will help policymakers adopt effective, practical and cost-effective approaches to managing air quality and public health in Hong Kong and around the world |