PolyU Swimming Team crowned champions for the ninth time in a row
The PolyU Swimming Team has won the Overall Championship at the University Sports Federation of Hong Kong, China (USFHK) Annual Aquatic Meet for the ninth time in a row. At the 57th competition, held in November 2022, the team won a total of 20 gold, six silver and six bronze medals, and brought home the Men's and Women's Championships.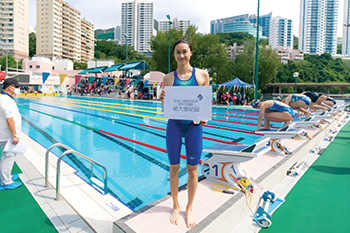 Karen Tam Hoi-lam, a PolyU Master in Physiotherapy student and a member of the Hong Kong Swimming Team, set a new record of 25.86 seconds for the Women's 50m Freestyle at the competition, breaking the previous record of 26.69 seconds set in 2016. Another PolyU student-athlete, Tsui Wai-chi, won a gold medal in the Men's 50m Butterfly event.
PolyU student breaks local record twice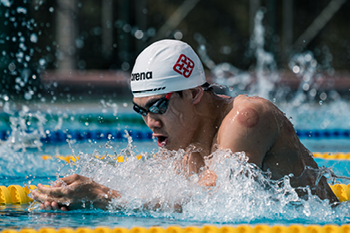 PolyU student Benson Wong set a new Hong Kong breaststroke record at the Hong Kong Age Group Short Course Swimming Time Trial 2022 in September 2022. Wong shaved 0.69 seconds off the previous record in the Boys 18 & Over 200m Breaststroke, with a new time of 2:08.26. It was the second time in two months that the 19-year-old swimmer has beaten the record, having previously broken it in July 2022.