Tripartite exchange programme to promote Chinese culture
The Research Centre for Chinese History and Culture (RCCHC) at PolyU collaborated with Tsinghua University and the University of Macau to host an academic and cultural exchange programme, aimed at promoting Chinese culture to teachers and students from Hong Kong, Beijing, and Macau. 70 teachers and students from the three universities gathered in Hong Kong to participate in the five-day programme, including lectures and excursions.
Partners with Tsinghua and the University of Macau
PolyU was honoured to receive strong support from Tsinghua University's Rixin College and School of Humanities, and the University of Macau's Faculty of Social Sciences and Faculty of Arts and Humanities. Renowned scholars from the three universities shared their knowledge and insights on modern Chinese history and culture through lectures and seminars.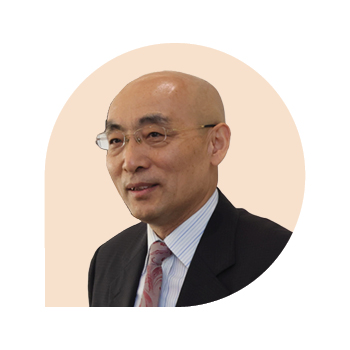 Prof. Zhong Wei-min
Director of the Institute of Humanities, Head of the Department of History, Tsinghua University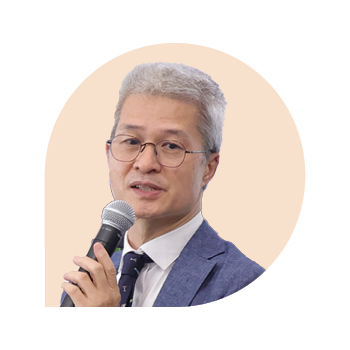 Prof. Lin Shao-yang
Distinguished Professor of the Department of History, University of Macau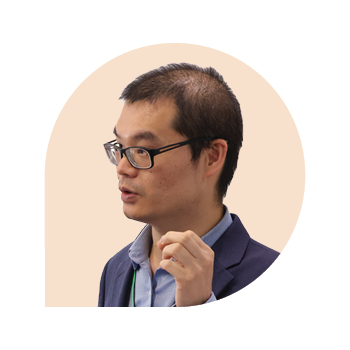 Dr Chen Bin
Research Assistant Professor, Department of Chinese History and Culture, PolyU
Excursions to local heritage and landmarks
RCCHC also arranged excursions to visit cultural sites in Hong Kong, such as the Sheung Wan Heritage Trail, West Kowloon Cultural District, Hong Kong Palace Museum, Tai Kwun, and The Peak. These visits gave the participants a first-hand experience of Hong Kong's modern historical and cultural developments. This exchange programme was the inaugural event organised by RCCHC, established in January this year. The centre held the plaque unveiling ceremony in June.
The exchange programme served as an important platform for students to explore modern Chinese history and new perspectives on traditional Chinese culture, as well as deepen professional learning in the context of national development. Apart from attending lectures, participating students were required to write a paper of at least 3,000 words on a selected topic related to modern Chinese culture and history and the global relationship of China. They then presented their reports for discussion with instructors and peers.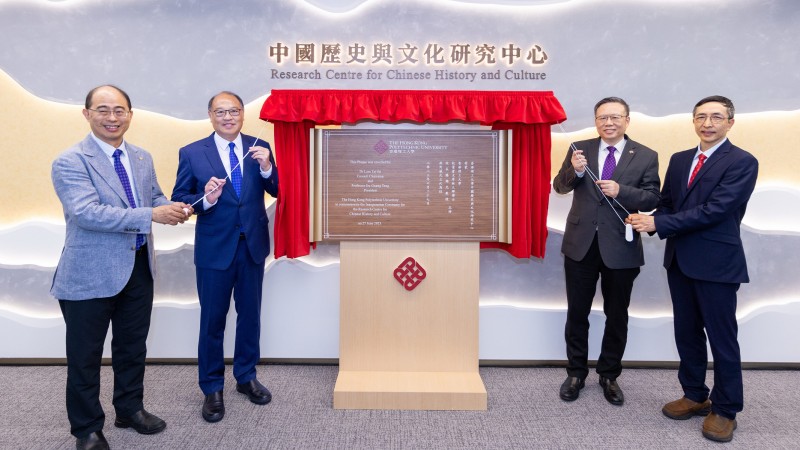 The Research Centre for Chinese History and Culture (RCCHC) held the plaque unveiling ceremony in June, officiated by members of PolyU: (from left) Prof. Wing-tak Wong, Deputy President and Provost, Dr Lam Tai-fai, Council Chairman and Advisory Committee Chairman of RCCHC, Prof. Jin-Guang Teng, President, and Prof. Li Ping, Dean of the Faculty of Humanities.