PolyU Sports Teams Win Grand Slam For Fifth Consecutive Year
For the fifth time in a row, PolyU Sports Teams snatched the Grand Slam and won both the Yearly Men's and Women's Overall Championships in the 2022/23 Inter-collegiate Competition, organised by the University Sports Federation of Hong Kong, China (USFHK).
The University's Sports Teams achieved another sweeping victory during the year, bringing home 16 Championships, ten 1st runners-up and three 2nd runners-up places in the 33 sports events they participated in. The student-athletes beat fierce competition from other local tertiary institutions and won the Overall Champion in several events, including athletics, fencing, swimming, taekwondo, and woodball.
In addition, 16 PolyU students were named "Most Valuable Player" or "Individual Champion" (listed below), recognising their impressive performances in their respective events.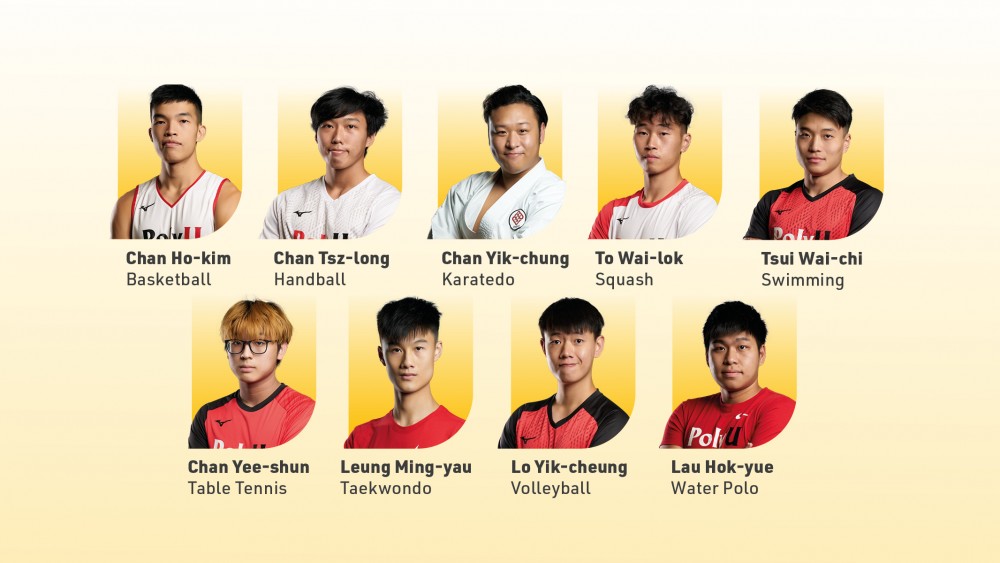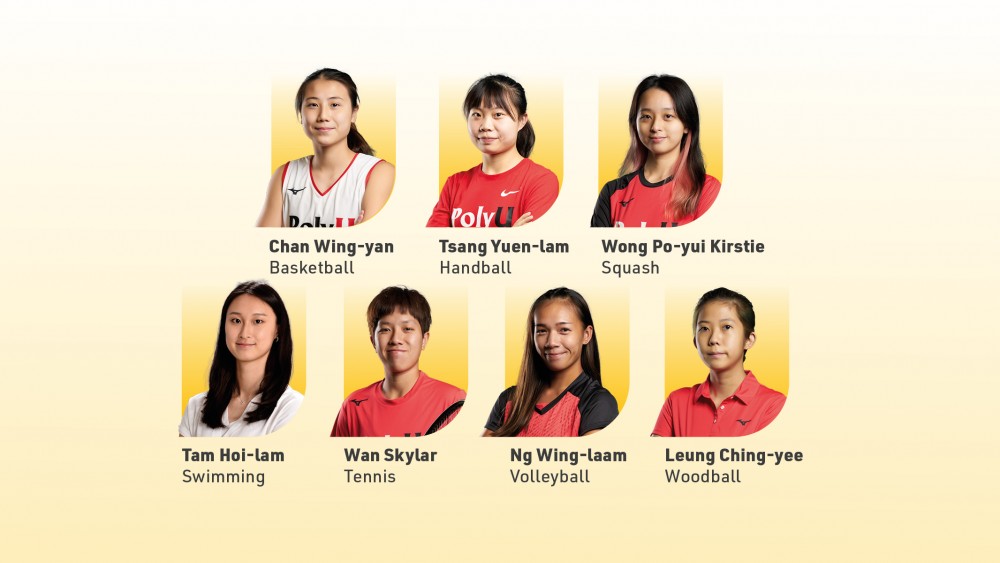 | Men's Teams | Events | Women's Teams |
| --- | --- | --- |
| 1st runner-up | Athletics | 1st runner-up |
| 1st runner-up | Badminton | 1st runner-up |
| Champion | Basketball | Champion |
| 1st runner-up | Cross-country | 4th |
| 1st runner-up | Fencing | 1st runner-up |
| Champion | Handball | Champion |
| Champion | Karatedo | 2nd runner-up |
| 1st runner-up | Rugby | 5th |
| 1st runner-up | Soccer | 1st runner-up |
| Champion | Squash | Champion |
| Champion | Swimming | Champion |
| Champion | Table Tennis | 5th |
| Champion | Taekwondo | 2nd runner-up |
| 4th | Tennis | Champion |
| Champion | Volleyball | Champion |
| Champion | Water Polo | / |
| 2nd runner-up | Woodball | Champion |