New book to promote exercise for public health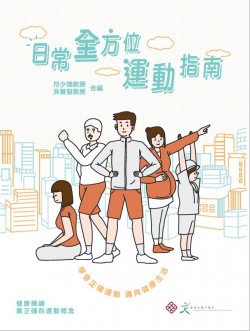 The PolyU Press has recently published a new book titled Comprehensive Exercise Guide for All, written by experts from the University's Department of Rehabilitation Sciences (RS) to provide exercise advice for people with different health needs.
Sponsored by Shun Hing Education and Charity Fund, the book was co-edited by Professor Amy Fu, Peter Hung Professor in Pain Management, Associate Head and Professor of RS, and Professor Gabriel Ng, former Head and Chair Professor of RS.
RS has been designing exercise solutions with targeted curative effects based on its professional knowledge in medical and sports sciences. The publication is meant to transfer and popularise the University's research efforts to advocate target-oriented exercises for public health.