HK$13 million granted to undergraduates via the Undergraduate Research and Innovation Scheme
In response to the government's initiative to develop Hong Kong into an international innovation and technology hub, PolyU launched the Undergraduate Research and Innovation Scheme (URIS) in the 2021/22 academic year to cultivate academic curiosity and enquiry-based learning among undergraduate students. Since the launch of the scheme, the University has granted more than HK$13 million to more than 410 undergraduate researchers to conduct over 280 research projects.
Offering prestigious support and opportunities
URIS offers an important opportunity for students to develop higher-order thinking skills, such as logical, creative, and critical thinking. The experience and skills students acquire through their research also help broaden their future academic and career horizons.
Under URIS, each approved participant can receive opportunities and funding to undertake individual or group scientific research projects. The support includes:
Scholarships and project grants of up to HK$50,000

With priority admission to the College of Undergraduate Researchers and Innovators Residential College (CURI RC) at the Homantin Student Hall

One-to-one guidance and supervision from experienced academic staff

Integrated research training on enquiry-based learning, research competence, and research dissemination

Research workshops and seminars, including the annual PolyU Research Student Conference

Global exposure and networking events
Starting from the 2023/24 academic year, URIS will extend its support by offering sponsorships of up to HK$65,000 for students to gain research and learning experience overseas.
Let's hear what the URIS students say:

Encouraged to contribute to research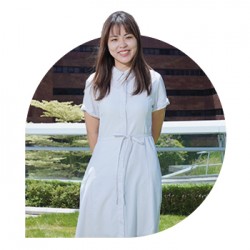 Ada Lam, a URIS participant studying applied social sciences at PolyU, said the scheme provided oneto- one supervision and has refined her skillsets in data management and individual research. "Research is interesting because it is nothing like traditional learning." She felt encouraged when her research was published in an academic journal. She became more passionate about using scientific methods to solve real-life problems and benefiting the wider community.
Vision broadened
"URIS provides an opportunity for us to study interdisciplinary subjects and keep up with the latest technology. The University Pitch Competition in 2022 also provided valuable exposure to us."
Network grown
"URIS offers me a chance to live in the CURI RC specially designed for undergraduate research students. I made new friends doing research and joined organised activities together."
Skillsets strengthened
"I learnt valuable experiences in critical thinking, time management and collaboration skills for successful research projects and career development."
Research goals realised
"I learnt how to be a researcher through URIS. My research paved the way for industry and academia to innovate together. Now I am more determined and passionate to achieve my research goals."