Students win scholarships with innovative ideas and academic excellence
Congratulations to PolyU's outstanding students who have been awarded major scholarships for their distinguished performance in various aspects. These students are shining examples of the University's efforts in nurturing all-round future leaders for society.
Innovation and Technology Scholarship 2021
Three PolyU students who are passionate about innovation and technology have been awarded the Innovation and Technology Scholarship 2021 jointly sponsored by the Innovation and Technology Commission and HSBC, and organised by The Hong Kong Federation of Youth Groups. The recipients will each receive a scholarship of up to HK$150,000 to support them joining overseas/Mainland attachment programmes, as well as other opportunities such as mentorship programmes, internships and service projects.
~~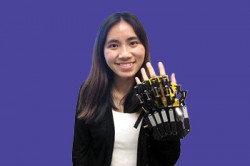 I've registered for an MIT course and plan to work as an intern in a research institute at the University of Toronto to learn how artificial intelligence can be used to develop a smart home system for the elderly.
Meryl Cheung Yin-chi
BSc (Hons) in Occupational Therapy, Year 4
~~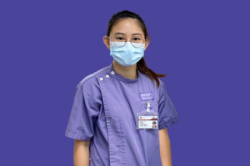 The scholarship will enable me to enrol in an overseas exchange programme to broaden my horizons in the fields of medical product development and clinical technology. This will facilitate my efforts to modify the design of an ankle-foot orthosis for stroke patients.
Kristy Loo Hiu-tung
BSc (Hons) in Biomedical Engineering, Year 4
~~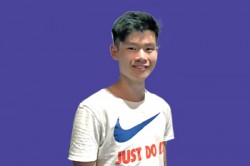 I hope to incorporate virtual reality and augmented reality technologies into rehabilitation training for the elderly. The scholarship scheme will help keep me abreast of the latest technology developments in healthcare, facilitating the implementation of my project in future.
Jeffrey Ng Chit-yui
BSc (Hons) in Physiotherapy, Year 4
AIA Scholarships 2020/21
A total of 14 undergraduate students with a track record of academic excellence and community service have been awarded scholarships by the AIA Foundation. They will receive an award of HK$50,000 each year throughout their undergraduate studies, together with valuable mentoring opportunities. The following three students shared their aspirations after winning the scholarship.
~~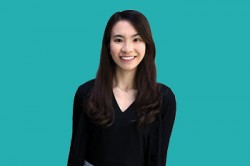 The scholarship will financially support my exchange studies in Year 3. I will make good use of the opportunity to study outside Hong Kong to expand my horizons and equip myself with professional skills from industry experience.
Cindy Pang Sum-yi
BSc (Hons) in Tourism and Events Management, Year 2
~~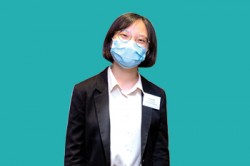 The scholarship will help achieve my dream of contributing to society with my knowledge in biomedical science. I will devote more time to enrich my knowledge of biomedical research and learn from experienced business executives on how to be a well-rounded professional.
Yuki Lam Ka-yi
BSc (Hons) in Medical Laboratory Science, Year 2
~~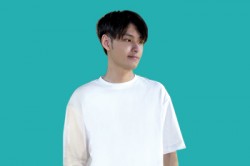 I bought a camera with the funding and learned to shoot photographs for community service purposes. My photography training will widen the scope of volunteer works I can now undertake. I will also join AIA's development programme to hone my leadership skills for future career development.
Kevin Cheng Hon-kit
BBA (Hons) in Accountancy, Year 2
HSBC Greater Bay Area (Hong Kong) Scholarship 2020/21
Three PolyU students were among the recipients of this scholarship launched by The Hongkong Bank Foundation to support undergraduates' studies, internships or activities that can help fulfil their career aspirations in the Greater Bay Area (GBA). They were each awarded HK$80,000 as an endorsement of their career development plans in the GBA.
~~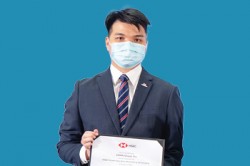 I intend to acquire skills and knowledge in robotics and computer vision through employment and mentorship opportunities in the GBA. I will also enrol in a master's degree programme to learn the latest technologies and launch my recycling startup in the GBA.
Allan Chan Cheuk-yiu
BEng (Hons) in Electronic and Information Engineering, 2021 graduate
~~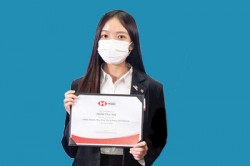 I hope to build an online learning platform in the GBA with the scholarship. With a great variety of courses available for people to choose from, this platform will be a useful tool to promote lifelong learning without time and space constraints.
Emily Wong Chin-wai
BA (Hons) in Social Policy and Administration, Year 4
~~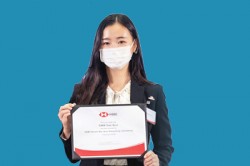 After graduation, I would like to work in a design agency to promote the GBA as an adventurous place to visit and live. One of my ideas is to rebrand the GBA's urban identity with interesting methods such as using 3D animation.
Sharon Choi Yuet-sum
BA (Hons) in Communication Design, Year 4