Budding fashion designers display their creative flair
PolyU's Institute of Textiles and Clothing (ITC) has long been offering some of the most innovative design courses in the Asia-Pacific region to nurture fashion talents for Hong Kong and beyond. A series of fashion shows were held in 2021, showcasing the talents of its graduating students, who will play an active role in the development of the fashion and textiles industry in local and overseas markets in future.
Master of Arts (MA) in Fashion and Textile Design
Graduation Fashion Show 'Vessels'
The MA fashion show, held at The Mills, attracted 200 guests and prominent figures in the industry, including Ms Vivienne Tam, world-class fashion designer and PolyU alumna; Mr Raymond Chu, Chairman of The Hong Kong General Chamber of Textiles; Mr Bosco Law, Chairman of Hong Kong Woollen and Synthetic Knitting Manufacturers' Association; Ms Janet Cheung, Vice Chairman of Hong Kong Fashion Designers Association; and Ms Lulu Cheung, Creative Director of Rolls Group Ltd.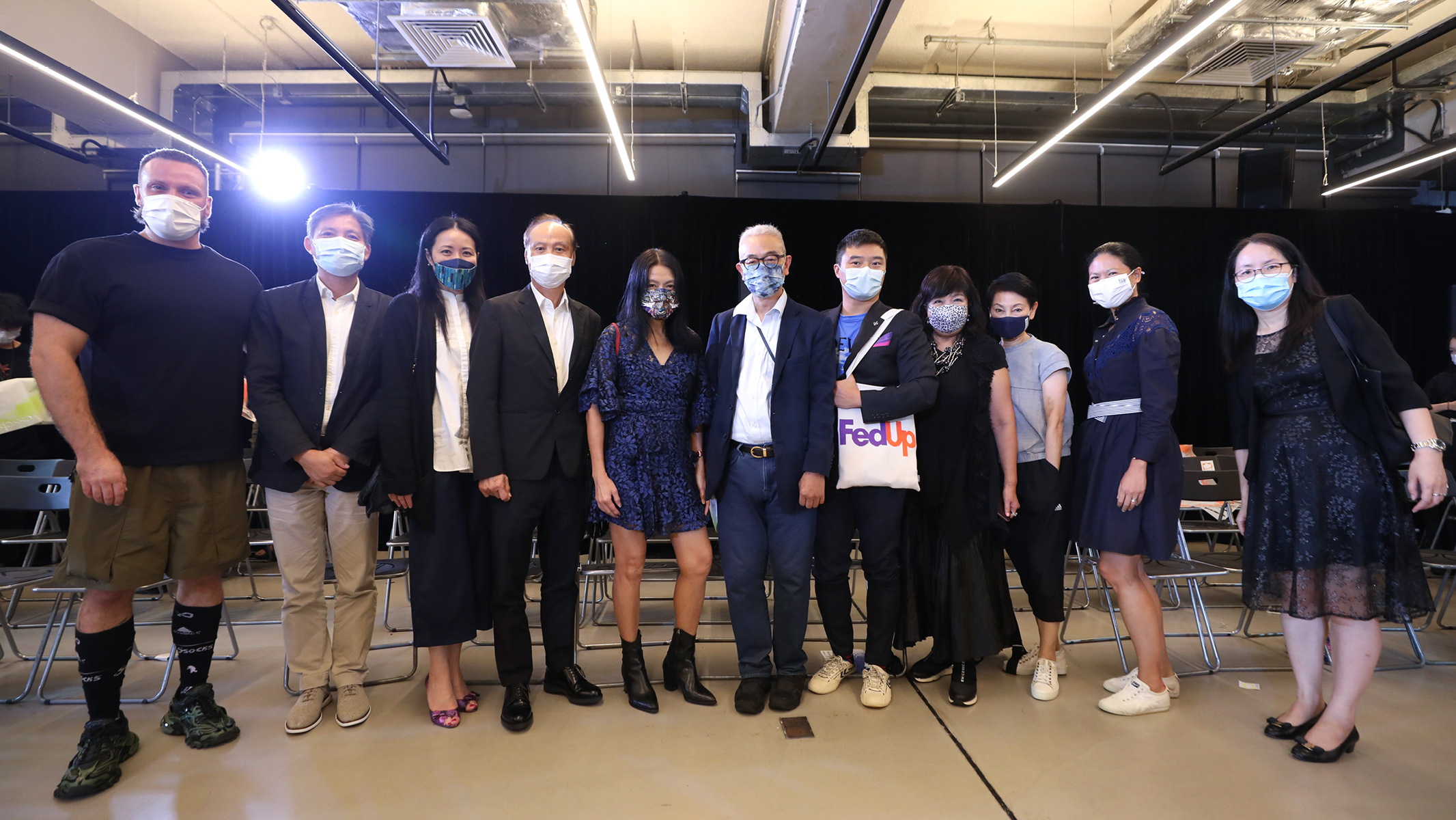 A total of 24 graduating students demonstrated their ingenuity and foresight for future fashion trends through their design collections. They also put great effort into the choice of materials and the use of advanced technologies, such as three-dimensional design software 'CLO 3D', to minimise the materials consumed in the production process.
Under the leadership of programme leader Mr Ryan Houlton, the Programme is gaining in reputation as a flagship for innovative design training in the region.
Bachelor of Arts (BA) (Honours) Scheme in Fashion and Textiles
PolyU Fashion Show
Under the new normal, the Show integrated an online video broadcast and physical catwalk show at PolyU's campus as a runway stage. According to programme leader Dr Joe Au, the event was the first of its kind to showcase 30 BA show finalists' talents in a unique platform.
Overall Grand Award
"Emotion: The Shift Of The Self"
by Cady Lee Pui-kwanData

1st runner-up
"This Brutal World"
by Ken Yeung Chun-shing

2nd runner-up
"III"

by Kunis Chen Wai-ming
The finalists had overcome multiple challenges during the pandemic, and competed for ten awards and scholarships through their creative design. The judging panel was comprised of well-known fashion designers and seasoned industry practitioners, including Ms Janet Cheung; Ms Lulu Cheung; Mr Anthony Keung, President and C.E.O., Fenix Group Holdings Ltd; and Mr Walter Ma, Director, Walter Ma & Co. Ltd.
PolyU Intimate Fashion Show
ITC is the first tertiary education institute to offer intimate apparel and activewear courses. A total of 12 graduating students who took the specialism of Intimate Apparel and Activewear of the BA Scheme in Fashion and Textiles demonstrated their creativity through their outstanding creations.
According to Dr Joanne Yip, Associate Dean of the Faculty of Applied Science and Textiles and Associate Professor of ITC teaching in the course, students in this specialism will gain academic and practical knowledge of intimate apparel and activewear, including the integration of design and technology aspects.