PolyU PhD graduates shine in academia
A hallmark of PolyU's education is to nurture talents to tackle global challenges and have a positive social and economic impact. Over the years, PolyU's PhD graduates have benefitted from the University's distinguished faculty, international network, academic collaborations and state-of-the-art facilities. A number of them have gone on to pursue careers at renowned universities and institutions worldwide, passing on what they learnt at PolyU to the next generation and sharing knowledge to improve the world.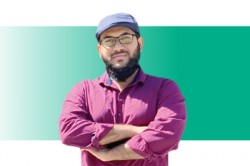 Dr Wayesh Qarony, Postdoctoral Research Scholar, University of California Berkeley (the US)
With a keen interest in harvesting clean energy, Dr Qarony conducted many research projects under the guidance of his PhD supervisor at the Department of Applied Physics. During that time, he had the opportunity to work with a professor from Stanford University. At PolyU, Dr Qarony experienced a turning point, going from working on theoretical and simulation-based research to conducting cutting-edge experimental research, triggering his ambition to pursue a career in academic research.
My PhD supervisor helped me to be an independent researcher with huge research productivity. I published nearly 30 SCI high-quality journal articles during my three-year studies.
~~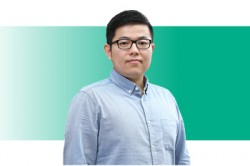 Dr Xia Jun, Assistant Professor, Sino-US Global Logistics Institute, Shanghai Jiao Tong University (China)
Throughout his PhD journey, Dr Xia took every chance to learn from the many world-acclaimed academics at the Department of Logistics and Maritime Studies. He has used the knowledge he acquired at PolyU to help improve the operation efficiency of businesses and industry. His work focuses on the development of optimisation and data analysis technologies to meet complex requirements in the logistics and shipping industry.
Not only have I received comprehensive research training at PolyU, but I have also learnt how to think independently when facing challenges.
~~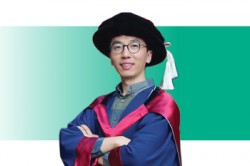 Dr Hu Maomao, Postdoctoral Research Fellow, University of Oxford (the UK)
A graduate of PolyU's Department of Building Environment and Energy Engineering, Dr Hu focuses on creating sustainable data-centric technologies for building and urban energy systems, at the interface of engineering and computer science. He loves working with professors and students, sharing his research findings and solving problems. These activities continue to enlighten and motivate him.
PolyU has provided me with a world-class education and research environment, as well as extensive resources for my research work, including databases, workshops and seminars.
~~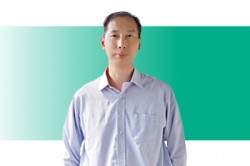 Dr Chau Lap-pui, Associate Professor, School of Electrical and Electronic Engineering, Nanyang Technological University (Singapore)
Dr Chau is thankful to his PhD supervisor for passing on his teaching and research enthusiasm. As a graduate of the Department of Electronic and Information Engineering, Dr Chau has sound knowledge of Artificial Intelligence (AI), and information and communication technologies. He urges those who want to work in academia to be competitive as academic jobs are highly sought-after worldwide.
At PolyU, I have expanded my research vision and benefitted immensely from the weekly sharing by research groups. I also apply this approach in my teaching to help widen students' horizons.
~~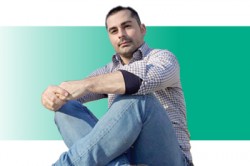 Dr Enrico Santus, former Post-Doctoral Fellow, Massachusetts Institute of Technology (the US)
Dr Santus echoes PolyU's mission to pursue impactful research that benefits the world. The training he received from the Department of Chinese and Bilingual Studies enabled him to explore technical topics in the field of linguistics, leading on to work exploring the use of AI in clinical and pharmaceutical domains. He applies AI in precision medicine to assist doctors and patients as healthcare systems are put under pressure by new epidemics. Dr Santus now works at Bayer as a Data Science Leader.
PolyU is a very dynamic and pragmatic university which is set to change the world, with many innovations that penetrate people's daily life.
~~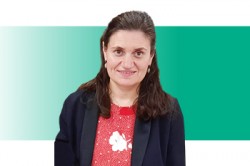 Dr Sylvia Tzvetanova Yung, Head, Department of 3D Design, Kingston University London (the UK)
Dr Tzvetanova thinks the PhD education she received from the School of Design went beyond professional studies, with other international students becoming lifelong friends. She regards education as being very important and, after graduating, she started teaching the next generation about design and technology. She is currently developing a wellbeing monitoring device with emotion sensors, which could potentially be used as a diagnostic tool for patients.
PolyU's School of Design is a world-renowned school. In addition to its excellent education and thorough teaching approach, the School's environment hugely contributed to my development and learning.
~~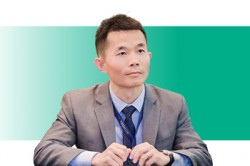 Dr Chen Yong, Associate Professor (Hospitality Economics), Ecole hôtelière de Lausanne (Switzerland)
For Dr Chen, there is no better way to teach, learn and deliver hospitality than doing it. The SHTM taught him that hospitality is not an abstract concept but something that is practised every day by all people at the School. After obtaining his PhD, he has focused on teaching the economics of tourism and hospitality, with a research interest in the application of economic theories to explain real-world phenomena in the sector.
PolyU is very international. With extraordinary support from the School of Hotel and Tourism Management (SHTM), I was exposed to the forefront of academic research.