PolyU confers honorary doctorates on two distinguished persons
PolyU is delighted to have awarded honorary doctorates to Mr Cheung Ka-long and Professor Yang Mengfei in recognition of their outstanding achievements in their respective professions.
Olympic fencing champion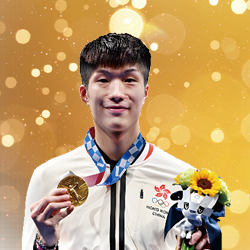 Mr Cheung Ka-long is a renowned Hong Kong foil fencer who represented the Hong Kong fencing team at the Tokyo 2020 Olympic Games. He won an Olympic gold medal in Men's Foil Fencing (Individual) for Hong Kong, making him the city's first Olympic champion after Hong Kong's return to China. Over the years, Cheung has achieved many accolades and participated in numerous international competitions. He was the winner of the Asian Junior and Cadet Fencing championships (individual and team foil) in 2014, Asian Fencing championship (individual foil) in 2016 and Junior World championship (individual foil) in 2017. He also claimed a silver medal for a team event, and a bronze medal for an individual event at the Asian Games in 2018.
Eminent space scientist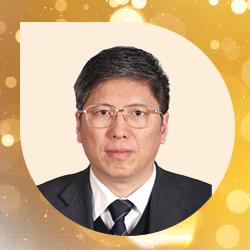 Professor Yang Mengfei is an accomplished expert in space technology, a Researcher at the China Academy of Space Technology, an Academician of the Chinese Academy of Sciences, and a Life Fellow of the International Academy of Astronautics. As chief commander and chief designer of the Chang'e 5 lunar probe, Professor Yang led the team to overcome many complex technical issues and successfully completed China's first extraterrestrial sample return mission, laying a solid foundation for future space missions. PolyU researchers have worked closely with Professor Yang and his team in contributing to the Chang'e 5 and Chang'e 6 projects.
Fine examples for the younger generation
PolyU's Council Chairman Dr Lam Tai-fai said, "Professor Yang's achievements in the field of aerospace are remarkable and highly admired, and we look forward to enhancing our future collaboration so as to make significant contributions to our Nation." He added, "Cheung Ka-long's accomplishments in fencing have not only brought glory to Hong Kong, but also raised the interest of the general public in sports and helped generate immense positive energy all around the community."
PolyU's President Professor Jin-Guang Teng said, "Both Honorary Doctors possess an indomitable spirit. They are courageous in setting big goals and seeking breakthroughs. In the pursuit of excellence, they have demonstrated outstanding qualities of perseverance and persistence."