Meet PolyU's outstanding students
PolyU organises the Outstanding Students Award Scheme annually to award full-time final-year students who excel in both academic and non-academic pursuits during their studies. This year, a total of 26 students were selected as outstanding students at the departmental level. Eight outstanding students were also recognised at the faculty/school level.
Awardee of The Most Outstanding PolyU Student Award 2021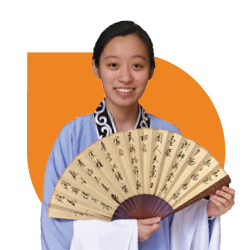 Jolin Ho Hiu-man
BA (Hons) in Chinese and Bilingual Studies and Minor in Chinese Culture, Faculty of Humanities
"In the future, I would like to further my studies in linguistics or cultural studies and to do research on topics related to local cultural heritage, especially the relationship between Cantonese opera and language learning in a psycholinguistics approach in order to raise awareness of the benefits brought by the art form."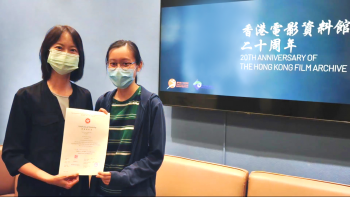 Hiu-man is thankful to PolyU for providing a learning environment full of opportunities for personal growth and development. The faculty and administrative members have inspired and guided her in many ways. She was named The D. H. Chen Foundation Scholar, and she initiated a service project to promote positive thinking and kindness, demonstrating her aspiration to contribute her efforts to serving the community.
During the COVID-19 pandemic, Hiu-man managed to seize local internship opportunities at "I am… Youth Portal" of the St. James Settlement and the Hong Kong Film Archive. Even though classes and exchange activities were affected by the pandemic, she was still able to learn a lot, gain practical work experience and interact with people from different walks of life.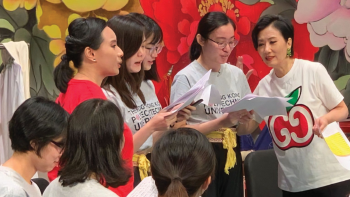 Beyond academic pursuits, Hiu-man is also keen on exploring the cultural heritage of Hong Kong, an interest which she has been developing ever since she was young. Among the many art forms, she is most interested in Cantonese opera. She actively grasped the chance to learn from Dr Liza Wang Ming-chun, PolyU Artist-in-Residence 2020/21, regarding the basic elements and fundamental techniques of Cantonese opera. Hiu-man recalled that the experience reaffirmed her ambition for preserving and promoting local cultural heritage.
Outstanding Student Awardees of Faculty/School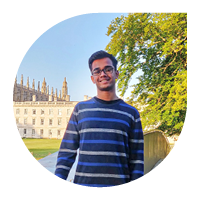 Gautham Gopinath
BSc (Hons) in Engineering Physics and Minor in Computing
Faculty of Applied Science and Textiles
"In my first year, I attended a summer programme at the University of Cambridge, where I saw the original publications of ground-breaking scientists like Newton. I am now doing theoretical physics research, which will pave the way for my PhD study. My journey at PolyU has had a happy beginning and a wonderful ending."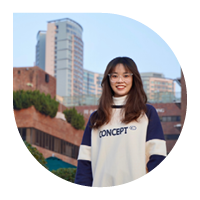 Jessica Zhang
BBA (Hons) in Management
Faculty of Business
"During the pandemic, I have learned to become more proactive and have always taken the lead to initiate discussions and exchange in online classes. It is not only the capability to absorb and digest knowledge that counts; the determination to adjust one's attitude and thoughts to embrace all challenges is even more important."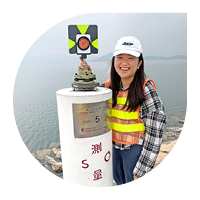 Jacqueline Mao Hoi-ching
BSc (Hons) in Land Surveying and Geo-Informatics
Faculty of Construction and Environment
"Growth often requires change. I am therefore not afraid of leaving my comfort zone and accepting all sorts of changes and challenges. I do not want to miss any opportunities for learning and development. I am eager to expand my knowledge and improve my abilities as I strive for a fulfilling life."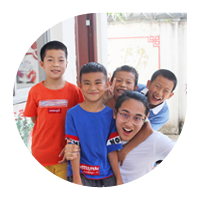 Alex Zhang Caiqi
BSc (Hons) in Computing and Minor in Applied Mathematics
Faculty of Engineering
"PolyU has equipped me with the capabilities to make a difference and provided me with the opportunities to serve the community. During my service trips to underdeveloped areas, I have witnessed poverty and inequality. Therefore, I aspire to use technology to help improve people's lives."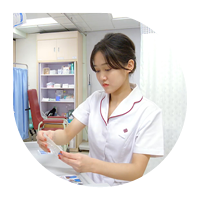 Iris Lim Ching-yi
BSc (Hons) in Nursing
Faculty of Health and Social Sciences
"As a nurse to-be, I aspire to apply my professional knowledge and skills to provide holistic care to patients and to promote wellness in the community with a genuine heart. Thank you, PolyU, for providing internship opportunities, witnessing my transition, shaping me to become who I am today and giving me wings to soar!"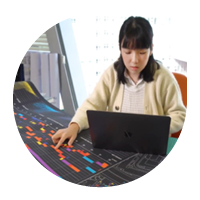 Annette Vong Ka-hei
BA (Hons) in Environment and Interior Design
School of Design
"PolyU has not only imparted professional knowledge, but also provided me with abundant opportunities to broaden my horizons. Through the elective and Service-Learning subjects, I was able to better comprehend different social issues and met people from different cultural backgrounds, inspiring me to incorporate inclusive design into my daily practice."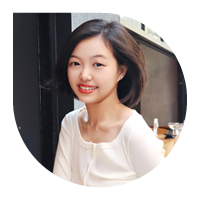 Cici Yu Chenxi
BSc (Hons) in Hotel Management and Minor in Finance
School of Hotel and Tourism Management
"The beauty of university life lies in its diversity. PolyU provides me with an excellent platform to meet people from different backgrounds and to try different things. Besides applying classroom knowledge in practice, I have had the opportunity to participate in research projects. My university life is highly fulfilling because I can learn something new every day."