Design student shines in global competition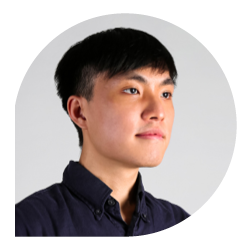 Congratulations to Thomas Wong Ho-lam, a final-year Communication Design student at PolyU's School of Design. He was named best graphic designer and ranked first in the overall category at the Global Student Design Competition 2021. The competition, which received thousands of entries, was organised by DesignRush, a B2B platform connecting brands with professional agencies.
Thomas's winning project "Conceptual and Bilingual Penguin Classics" began as a typography assignment supervised by his instructor Mr Roberto Vilchis. Thomas observed that young people in Hong Kong were losing interest in reading English books. His project combined compelling imagery with English and Chinese texts to create conceptual book cover designs for well-known Penguin Classics. His objective was to motivate young people to read books in English.
"I hope this design project demonstrates the possibilities for how English books could look when they are launched in Chinese-based markets," Thomas said. "Ultimately, it is an attempt to address local market needs and glocalise international books."
The judges commented that Thomas's designs were playful and unique. His immersive artwork merges traditional with innovative design ideas, using illustrations thoughtfully to reflect the books' contents.