Innovation and Technology Bureau visits PolyU's State Key Labs and National Engineering Research Centres
A delegation led by Mr Alfred Sit, Secretary for Innovation and Technology, and Ms Rebecca Pun, Commissioner for Innovation and Technology, visited PolyU in May. They were welcomed by PolyU President Professor Jin-Guang Teng, Executive Vice President Dr Miranda Lou and senior members of the University. The delegation visited the two Hong Kong Branches of the Chinese National Engineering Research Centres and the two State Key Laboratories at PolyU. These facilities were established with the approval of the Ministry of Science and Technology, in recognition of PolyU's strong research and development capabilities, and its leading position in certain areas of expertise in the Mainland and internationally.
Hong Kong Branch of the Chinese National Rail Transit Electrification and Automation Engineering Technology Research Centre (CNERC-Rail)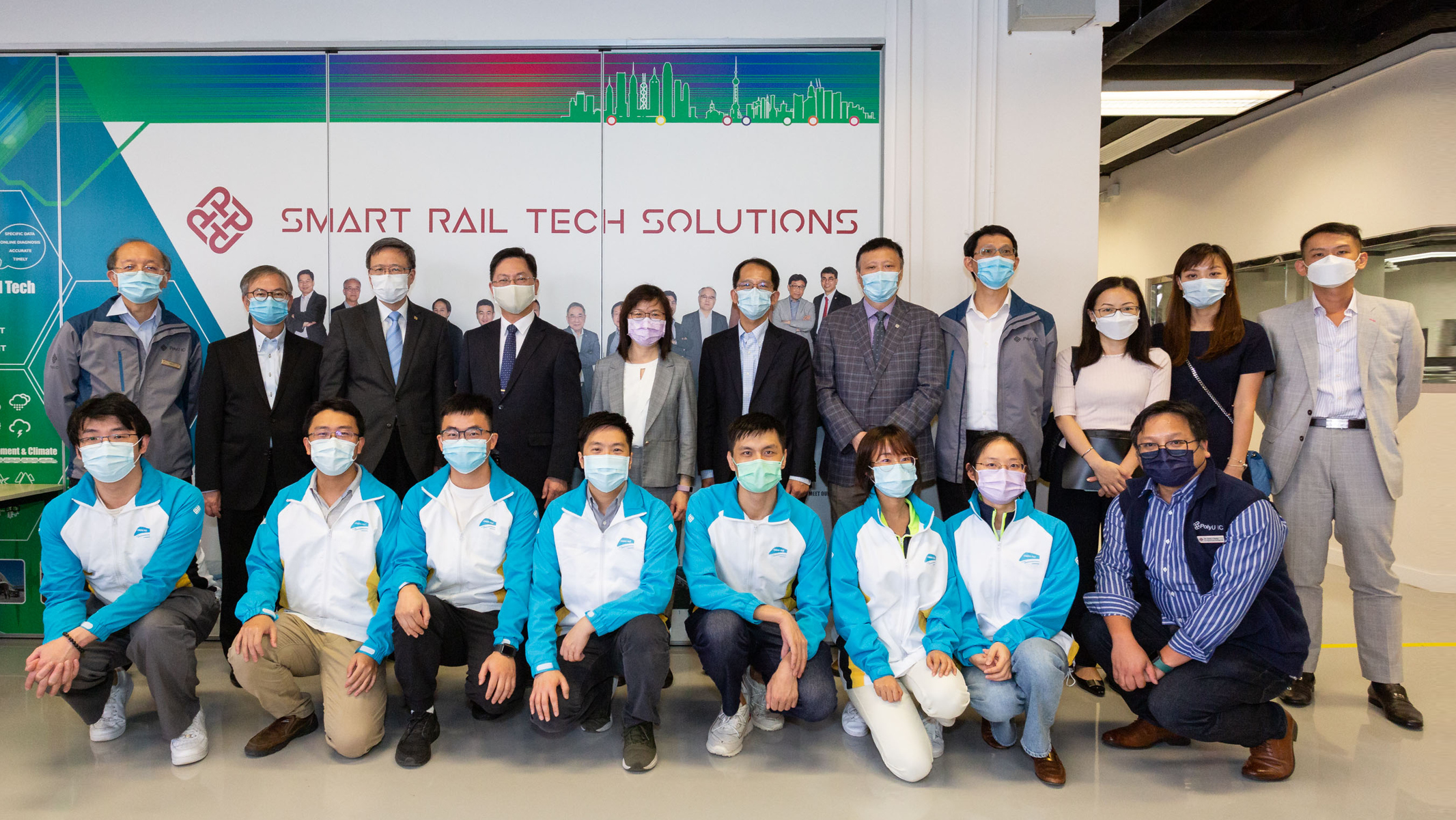 CNERC-Rail seeks to become a world-class research centre in smart rail technologies. It focuses on developing advanced rail technologies to enhance the safety, reliability and comfort of China's high-speed rail.
Ir Professor Ni Yi-qing, Director of CNERC-Rail, introduced the Centre's projects and the training of young researchers in the specialised field, contributing to the fast growth of China's high-speed rail.
Hong Kong Branch of the Chinese National Engineering Research Centre for Steel Construction (CNERC-Steel)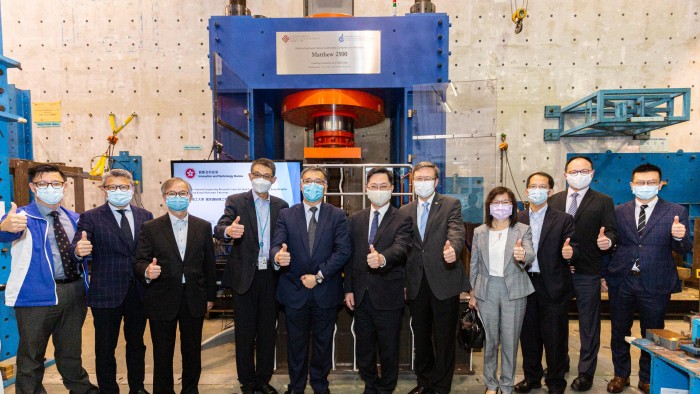 CNERC-Steel is a platform for engineering research as well as exchanges between Hong Kong's construction industry and the Chinese steel construction industry. The Centre advances sustainable infrastructure development and promotes structural engineering technology in modern steel construction.
Ir Professor Chung Kwok-fai, Director of CNERC-Steel, introduced the Centre's projects, including its participation in developing the prefabricated double-arch steel bridge for the Cross Bay Link in Tseung Kwan O, using S690 high-strength steel for construction. The Centre also sets the standards and provides practical design guidance to use Chinese steel materials in construction projects.
State Key Laboratory of Chemical Biology and Drug Discovery (SKL-CBDD)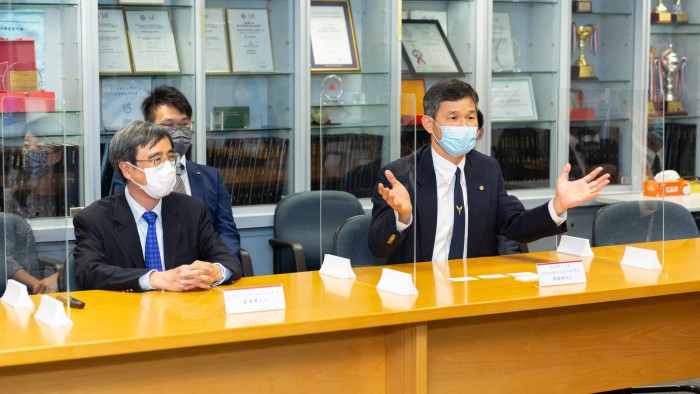 Furnished with sophisticated equipment, SKL-CBDD develops drug candidates, new pharmaceuticals, and novel techniques for drug discovery. Tapping into the opportunities offered by the development of the Hong Kong-Shenzhen Innovation and Technology Park at the Lok Ma Chau Loop, Hong Kong is well-positioned to advance life sciences research, with this Laboratory playing an instrumental role.
Professor Kwok-yin Wong, PolyU Vice President (Education) and Director of SKL-CBDD, shared the Laboratory's research achievements. These included its contribution to developing the first four drugs in Hong Kong which have obtained Investigational New Drug status from the U.S. Food and Drug Administration.
State Key Laboratory of Ultra-precision Machining Technology (SKL-UPMT)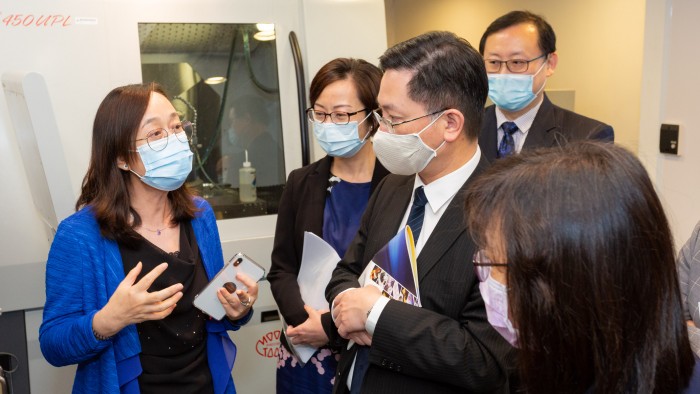 SKL-UPMT aspires to become a world-class scientific research base in the Asia-Pacific region for ultra-precision machining and nano-surface metrology technologies.
Ir Professor Benny C. F. Cheung, Director of SKL-UPMT, described the Laboratory's work in developing capability and research expertise in ultra-precision machining, advanced optics manufacturing and surface measurement in Hong Kong and the Mainland. He also introduced the manufacturing technologies for critical precision and optical components and their applications in various industries.
Mr Sit said, "In addition to the Nation's space exploration missions, PolyU has also been invited to participate in projects in Mainland China such as the high-speed railway system, smart city development and many others, fully demonstrating the University's research excellence in various disciplines."
PolyU's research teams at the facilities are dedicated to collaborating closely with counterparts in Mainland China to work on impactful projects that contribute to the development of the Mainland and Hong Kong.