Bravo to our outstanding students!
PolyU organises the Outstanding Students Award Scheme annually to award full-time final-year students who excel in both academic and non-academic pursuits during their studies. This year, a total of 26 students were selected as outstanding students at the departmental level. Eight outstanding students were also recognised at the faculty/school level. Among them, the Outstanding Student Awardee of the School of Hotel and Tourism Management was named the Most Outstanding PolyU Student of the Year.
The Most Outstanding PolyU Student Award 2020 goes to…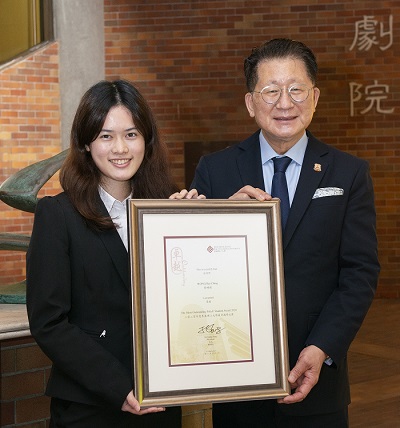 Onyx Wong Hei-ching
BSc (Hons) in Hotel Management
School of Hotel and Tourism Management
"Challenges are the impetus for personal growth," said Onyx Wong, a final year student of the Bachelor of Science (Honours) in Hotel Management programme. She is also the recipient of prestigious scholarships, including the Hong Kong Hotels Association Scholarship and the HKSAR Government Scholarship Fund – Reaching Out Award.
In her very first lessons at the School of Hotel and Tourism Management (SHTM), her professors gave her a splendid challenge – to embrace professionalism. With the desire to become a professional hotelier, she took every opportunity to acquire industry experience, cultivate an entrepreneurial spirit, and learn to work as part of a team. She spent half a year as an intern at Hotel ICON, PolyU's teaching and research hotel, where she was challenged to think hard about the purpose behind each task she was assigned.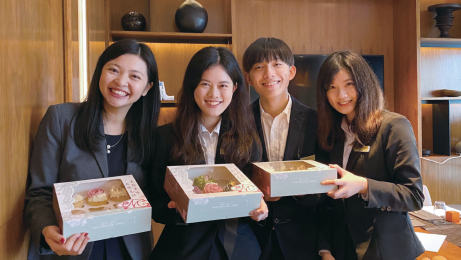 "The internship experience helped me form a comprehensive picture of hotel operations and made me realise that I should always be willing to take one step further to assist the guests and be more attentive to their needs," Onyx said.
A small achievement during her internship also had an important influence on her willpower to succeed. After numerous failures, she was finally able to master coffee brewing. "I made mistakes repeatedly, but just kept on trying and practising until I did it. That strengthened my determination to succeed."
Onyx has also stepped out of her comfort zone, physically. It was her first time travelling alone when she left for Australia for exchange. She embarked on the journey with worry and excitement, but soon she was fascinated by the new environment and started making friends from different countries. The international exposure not only widened her horizons, but also shaped her attitude. She became more outgoing and independent. She even proactively set challenging goals for herself - learning Spanish, surfing, and skydiving.
While studying her Service-Learning subject, Onyx encountered another challenge. Her task was to organise a series of learning activities for primary school boys with special educational needs. In serving these students, who have learning difficulties or disabilities that may induce emotional or behavioural problems, Onyx realised how sincerity and patience could help connect hearts and build relationships. The experience also inspired her to become a global citizen caring for the underprivileged.
Onyx has enjoyed a prolific learning journey and fruitful university life. "I had never imagined the knowledge, competence, and growth I could gain in these four years. I am grateful that PolyU has given me so many opportunities and wonderful experiences that shaped me to become who I am today."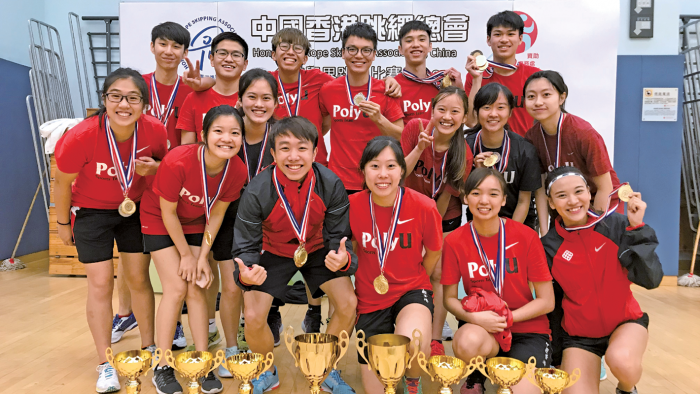 Onyx (second row, second from left) and her teammates from PolyU's skipping team work hard to become the overall champions of the Hong Kong Inter-School Rope Skipping Competition.
Outstanding Student Awardees of Faculty/School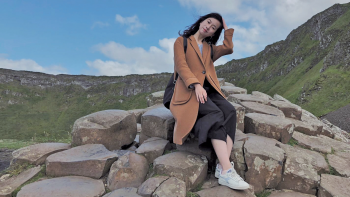 Zhao Xiaohan
BSc (Hons) in Investment Science, Department of Applied Mathematics
Faculty of Applied Science and Textiles
"By getting exposure to diverse cultures and making friends from different backgrounds, my creative thinking and cultural adaptability have been enhanced. Diversity inspires me to view the world from different perspectives and explore endless possibilities in life."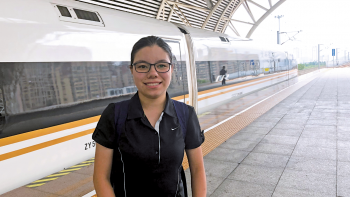 Michelle Lee Tsz-sum
BBA (Hons) in Marketing, Department of Management and Marketing
Faculty of Business

"To me, university life is like driving a car. At times, you need to refill, you will face bumps, you may diverge from your intended route, or you may even crash; but all these experiences and the scenery along the way make the journey fruitful and meaningful."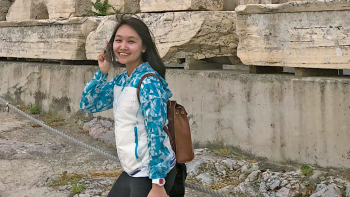 Maggie Ng Tsin-tung
BSc (Hons) in Surveying, Department of Building and Real Estate
Faculty of Construction and Engineering
"I conducted my Service-Learning project in Kyrgyzstan and I had an unforgettable time. I served as a volunteer teacher to teach the local students about nutrition. The volunteering experience shaped me to become a more mature and responsible person."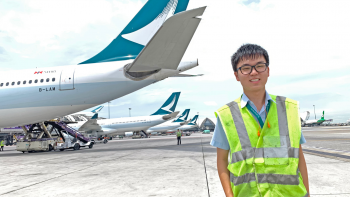 Sin Ka-yin
BEng (Hons) in Aviation Engineering, Department of Aeronautical and Aviation Engineering
Faculty of Engineering
"One of my memorable learning experiences was working as an engineering intern at Cathay Pacific Airways (Bangkok Station), where I gained professional knowledge and valuable insights into the aircraft maintenance, repair, and overhaul industry."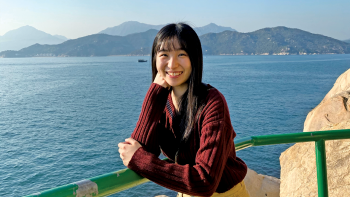 Eunice Wong Ching-laam
BSc (Hons) in Optometry, School of Optometry
Faculty of Health and Social Sciences
"I will make good use of the knowledge and skills I learnt at PolyU to become a professional. I would like to thank the University for providing me with profound opportunities to enrich my life, my professors for their teaching and guidance, and my family and friends for their continued support."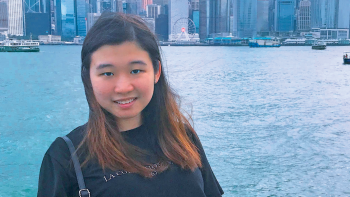 Chelsia Chan Cheuk-sze
BA (Hons) Language and Speech Sciences, Department of Chinese and Bilingual Studies
Faculty of Humanities
"I found satisfaction from helping people with communication disorders to enhance their abilities in interacting with others. The exposure provided me with a more concrete idea of what speech therapy is, and has reaffirmed my aspiration to become a speech therapist."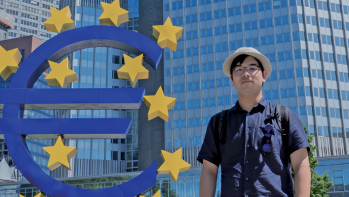 Simon Wong Sing-wang
BA (Hons) in Digital Media
School of Design
"If I have to choose one word to describe my life at PolyU, I will say 'enriching'. The numerous opportunities provided by the School gave me another perspective on what it means to have a fruitful life. Many memorable and splendid moments in my life happened here."
Shining examples of PolyU's endeavour to nurture future leaders
PolyU held the Outstanding Student Award Presentation Ceremony on campus in March. During the ceremony, President Jin-Guang Teng encouraged the outstanding students to make full use of their expertise and brilliance to pursue their dreams and benefit society. He regarded them as "the shining examples of our University's endeavour in nurturing future leaders who have excellent professional expertise, a caring heart, and a strong sense of social responsibility." Congratulations to all our awardees!.