Educators explore new priorities at USR summit
As a founding member of the University Social Responsibility Network (USRN), PolyU has been working with 15 other member institutions around the world to advocate university social responsibility since the network was established in 2015. The USRN's biennial flagship event, the USR Summit, brings together leaders from the higher education sector to exchange ideas and foster partnerships among universities, generating positive social impacts and driving the sustainable development of the world.
The USR Summit 2021 was hosted online by the University of Pretoria in South Africa earlier this year, under the theme "University Social Responsibility: Priorities for the Next Decade". Professor Tawana Kupe, Vice-Chancellor and Principal of the University of Pretoria, and Dr Miranda Lou, Executive Vice President of PolyU and Co-Chair of the Executive Committee of the USRN, officiated at the opening of the Summit.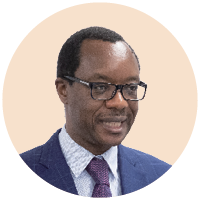 USR amid global crisis
Professor Kupe welcomed the guests from all over the world saying, "The past year was proved to be one of the most challenging years in modern times. Now more than ever it has become important for us to care for and look after one another."
Addressing participants, Dr Lou said the pandemic had reminded the higher education sector to reflect on the essence of university social responsibility when the world was in crisis, people were vulnerable, and the educational model was under tremendous pressure.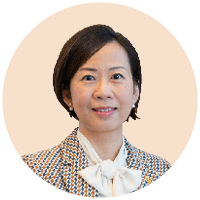 "Let us seize the opportunities amid the current crisis to further advocate for broader social responsibility in higher education; find solutions to make our communities more just, inclusive, peaceful and sustainable; and co-create a world we and the next generation deserve," Dr Lou said.
More than 150 academics, students and practitioners from 27 institutions and 14 countries participated in the Summit. They discussed the way forward for USR from different perspectives, including the aftermath of the COVID-19 pandemic, institutional governance, the role of students and inter-sectoral collaboration in promoting the Network.
Among the speakers were Professor Angelina Yuen, Honorary Professor of PolyU's Department of Applied Social Sciences; Professor Chris Brink, Emeritus Vice Chancellor of Newcastle University in the UK; Professor Joy Johnson, President and Vice Chancellor of Simon Fraser University in Canada; and Mr Duncan Ross, Chief Data Officer of Times Higher Education.
Professor Yuen spoke about the transformative power of higher education in fostering global connectedness and solidarity in the aftermath of the COVID-19 pandemic. Other speakers talked about the changing mission of higher education, and universities as leaders in realising the sustainable development goals. Other topics included delivering transitional social housing through social innovation, and tackling the issue of ageing societies through applied research and social capital development.