Transforming elderly care with smart solutions
Mr Nick Zeng Jingqiang
---
Double Degree Programme in Advertising Design and Logistics Management, Shenzhen University (2012)
MSc in Multimedia and Entertainment Technology, PolyU (2013)
CEO, People Strong High-tech Ltd
Hurun China "Under 30s To Watch 2020" list
Forbes China "30 Under 30" 2019 list
---
A native of Guangzhou, Nick Zeng Jingqiang started his own business after graduating from the Master of Science in Multimedia and Entertainment Technology programme offered by PolyU's School of Design. Nick is now the CEO of People Strong High-tech Ltd, a Shenzhen-based corporation committed to creating novel elderly healthcare solutions. His remarkable career success has earned him numerous accolades. He was recently honoured in the Hurun China "Under 30s To Watch 2020" list that recognises elite entrepreneurs aged 30 or under in China, and he was also recognised in the Forbes China "30 Under 30" 2019 list.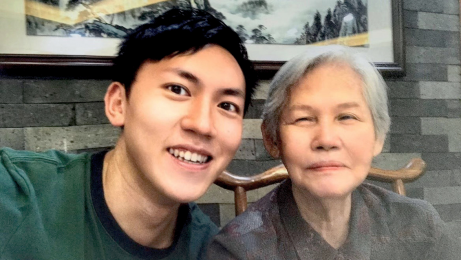 Nick's entrepreneurial spirit was sparked off during his studies at PolyU. By harnessing the knowledge of emerging technologies and the entrepreneurial skillset learnt from the University, Nick and three of his classmates developed a smart pill box which achieved second place in a national innovation competition in 2013. "The inspiration for the pill box came from my grandmother who needs to take medicines regularly," Nick explained. "I hoped the invention could help her and other elderly people who suffer from chronic diseases to take the right medications on time."
In 2014, Nick received funding from the STEFG-PolyU China Entrepreneurship Fund Scheme to found his start-up company People Strong High-tech Ltd. The Scheme was the first China-Hong Kong cross-border matching fund for PolyU graduates to start new businesses in Shenzhen and Shanghai.
Weathering the ups and downs of business
Being an entrepreneur means weathering the ups and downs of business and Nick encountered different challenges ever since the prototype phase of the smart pill box. Back then, he had to look for manufacturers in Shenzhen with only design drawings on hand. As the production quantity was small, no big manufacturers would accept his order. He only managed to find a tiny manufacturing plant to produce the prototypes after a lengthy search.
When Nick later wanted to mass-produce the smart pill box, he knew nothing about production and had not built a manufacturing network. A manufacturer offered to invest RMB100,000 and cover the whole production process with one condition: the smart pill box had to bear the company's brand and logo. "Fortunately, I did not conclude the deal in the end," Nick recalled. "I only realised afterwards that I had almost lost the proprietary product to the manufacturer."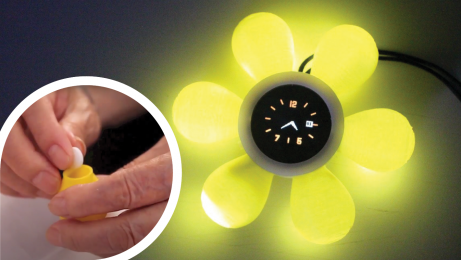 It was not until Nick met his first angel investor at a roadshow that he could finally build up his team of staff. He kept upgrading the smart pill box and gradually developed it into a smart system for care homes. The system can collect data from the users of various elderly healthcare devices and generate a big data database. Nick's company can then use the information to help optimise the administration and management efficiency of care homes. The data also helps his company design innovative elderly healthcare solutions for care homes.
From start-up to scaleup
Since then, Nick has managed to scale up People Strong which has grown into an enterprise offering diversified elderly healthcare products and services. The company's smart watches, for example, can check the blood oxygen levels, blood pressure and heart rates of the chronically ill elderly with an emergency call function. Another model of the watches, targeted at elderly people with dementia, helps connect with their emergency contacts with a QR code when the elderly get lost. With a clientele of over 70 care homes in Mainland China, the company has served more than 90,000 elderly people. The growing application of their products and services has also helped cut down medication wastage amounting to RMB 40 million annually. Some of the products have received certifications from the U.S. Food and Drug Administration, and the company has many national awards and several patents under its belt.
Moreover, People Strong has partnered with PolyU, Shenzhen University and Guangdong Polytechnic College to establish work-integrated programmes to train students in the company's office in Shenzhen. It has also collaborated with Shenzhen Kangning Hospital and Shaanxi Provincial Hospital of Traditional Chinese Medicine to establish new standards for smart operations in the senior care industry.
Transforming the senior care industry
In view of the COVID-19 pandemic, Nick's company has created a comprehensive system that can perform face detection and body temperature checks at the dining area of care homes. The system enables caregivers to better take care of the elderly, analyse elderly dining practices and manage care home facilities more effectively. Over 60 care homes have already adopted the system.
Nick sees it as his mission to transform the senior care industry. "I hope that the success of my company will motivate more young entrepreneurs to participate in invigorating and enriching the lives of the elderly."