PolyU receives national funding to study urban air pollution in China
Professor Li Xiangdong, Dean of PolyU's Faculty of Construction and Environment and Ko Jan Ming Professor in Sustainable Urban Development, has been awarded RMB15 million to study urban air pollution in China. The funding is from the National Natural Science Foundation of China (NSFC) Major Research Plan "Toxicology and Health Effects of Airborne Fine Particulate Matter".
The research team will carry out a two-year (2021-2022) Integrated Project entitled "Joint toxicity mechanisms and contributions of key bioactive components in airborne fine particulate matters (PM2.5) from typical urban areas of China".
Health-oriented air quality management is one of the most pressing issues facing China. The reduction of mass concentrations of PM2.5 (fine inhalable particles with diameters of 2.5 micrometers or less) does not necessarily lead to a proportionally reduced health risk. As a result, it is important for researchers to identify the combined health effects and joint toxicity mechanisms of key bioactive components and their contribution to regional disparities in PM2.5 toxicities.
The project is a collaboration between PolyU and the Research Center for Eco-Environmental Sciences of the Chinese Academy of Sciences (Professor Qu Guangbo), Peking University (Professor Yao Maosheng) and Tongji University (Professor Yin Daqiang). The four research teams have strengths in high throughput toxicity screening, computational toxicology, microbial toxicology, and cell and animal models respectively. The teams will use advanced methods to determine which key toxic constituents and combinations are responsible for PM2.5 -related health effects.
"This interdisciplinary research study will provide scientific evidence and technical support for the precise mitigation of high-risk bioactive components. It is essential in formulating strategies to address the low-to-medium PM2.5 pollution issues in China," Professor Li explained.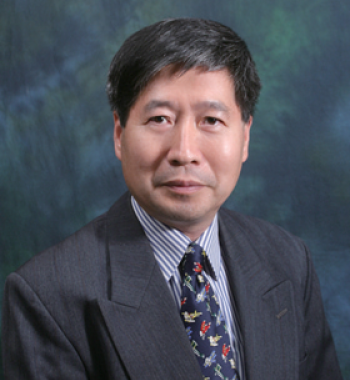 Professor Li has previously completed a four-year (2016-2019) Key Project under the NSFC Major Research Plan. The impactful outputs of the project included a study on the toxicity of air pollution. It led to leading scientific journal Nature inviting the research team to contribute an article on the global disparities of air-pollution health effects. The project's study on the airborne transmission of antibiotic resistance genes was also recognised as one of the best papers in Environmental Science and Technology Letters in 2018. Through this project, Professor Li not only cultivated links with the three partner institutions involved in the latest collaboration, but also gained valuable experience, laying the foundation to tackle the challenge air pollution poses to public health.