PolyU Artist-In-Residence: Legendary performer Dr Liza Wang
PolyU has run an Artist-in-Residence Programme since 1999, reflecting the integral role art and culture plays in a holistic education. For the year 2020-21, PolyU is honoured to have Dr Liza Wang Ming-chun, University Fellow and a highly respected, multi-talented performing artist, as its Artist-in-Residence. Dr Wang is sharing her rich knowledge of Cantonese opera and her passion for the art with the University community.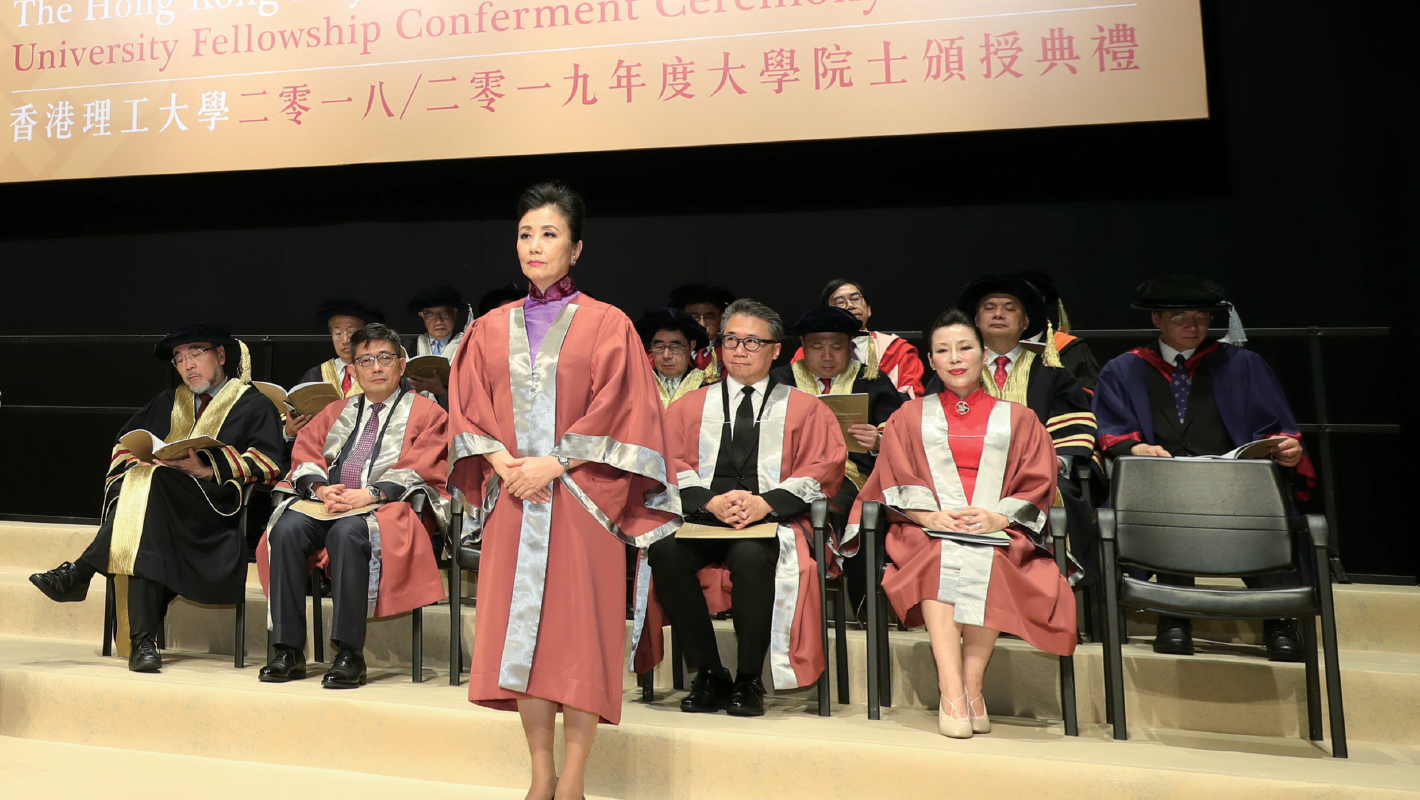 PolyU conferred University Fellowship on Dr Wang in 2018.
Affectionately known as "Liza Jei", Dr Wang has enjoyed a long and versatile career. She has been a household name among Hong Kong, Mainland and overseas Chinese audiences since the 1970s. But it was not until she was 40 that Dr Wang began exploring her passion for Cantonese opera. "I am devoted to Cantonese opera because of its beauty, uniqueness and richness in substance," Dr Wang said.
Over the past three decades, Dr Wang has been dedicated to promoting this centuries-old Chinese art, paving the way for a new generation of Cantonese opera performers and audiences. In 1988, she established the Boomabliss Cantonese Opera Troupe (福陞粵劇團) with Dr Law Ka-ying, which incorporated new elements and diversification into the art form.
Dr Wang has chaired the Chinese Artists Association of Hong Kong (Barwo 香港八和會館) for two decades. She played an important role in the transformation of the historic Yau Ma Tei Theatre into a training centre for young artists. She also made a significant contribution in the establishment of the new Xiqu Centre in the West Kowloon Cultural District to promote Cantonese opera to the public. In 2020, Dr Wang launched the Barwo Channel, producing 40 episodes on Cantonese opera to serve as an appreciation guide for people interested in learning about the art form. "I want to make Cantonese opera flourish. I want to see it live on," she said.
Cantonese opera was recognised as the world's Intangible Cultural Heritage by the United Nations Educational, Scientific and Cultural Organization (UNESCO) in 2009. It was also the first recognition of its kind by UNESCO for Hong Kong.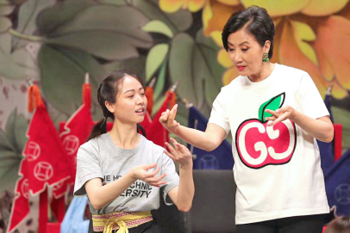 Dr Wang is keen on passing on her knowledge to the next generation. Together with her colleagues from Barwo, she held an interactive session for PolyU students, introducing them to the four basic elements of Cantonese opera: singing, acting, reciting and combat. She also taught students some of the fundamental performance techniques to give them a flavour of the Chinese art.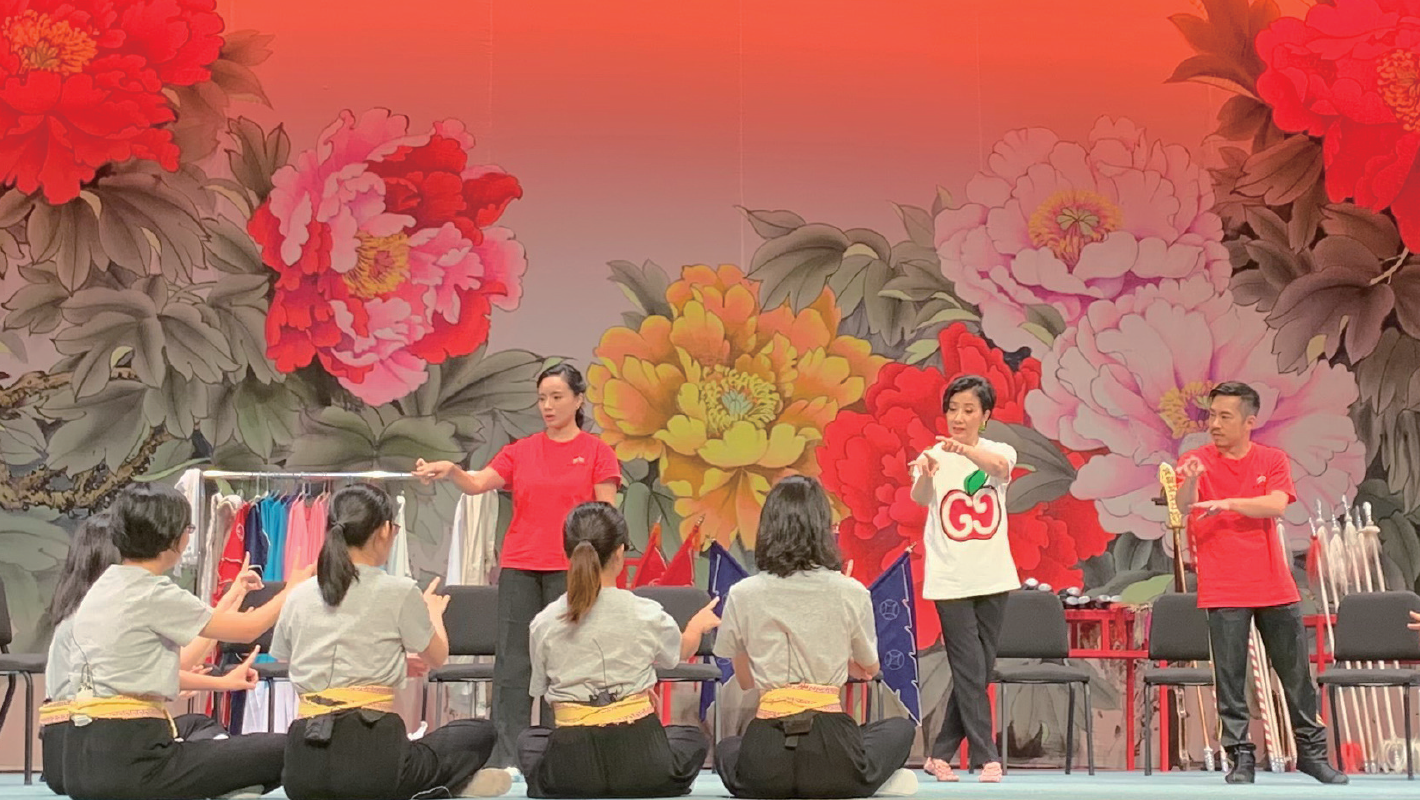 Dr Wang shares her knowledge of Cantonese opera with students and teaches them some performance techniques.
As part of the Artist-in-Residence Programme, an exhibition titled "Cantonese Opera: Beyond Tradition" was held on campus to showcase Dr Wang's contribution to bringing fresh perspectives to the development of this ancient art. It showed how Dr Wang had extended the reach of Cantonese opera through changing its performance representation and adding contemporary touches, while still preserving its traditional beauty.
Dr Wang likes to share her experience with young people. In March this year, she hosted a talk for the PolyU community in which she spoke about the attributes she thinks have contributed to her success, namely self-respect, self-motivation and self-confidence. "Recognise your weaknesses and proactively grasp opportunities to strengthen yourself. Take the time to plan your life. Trust yourself and live with enthusiasm," she said. A role model for lifelong learning, Dr Wang is eager to acquire new knowledge and believes there is always more to discover.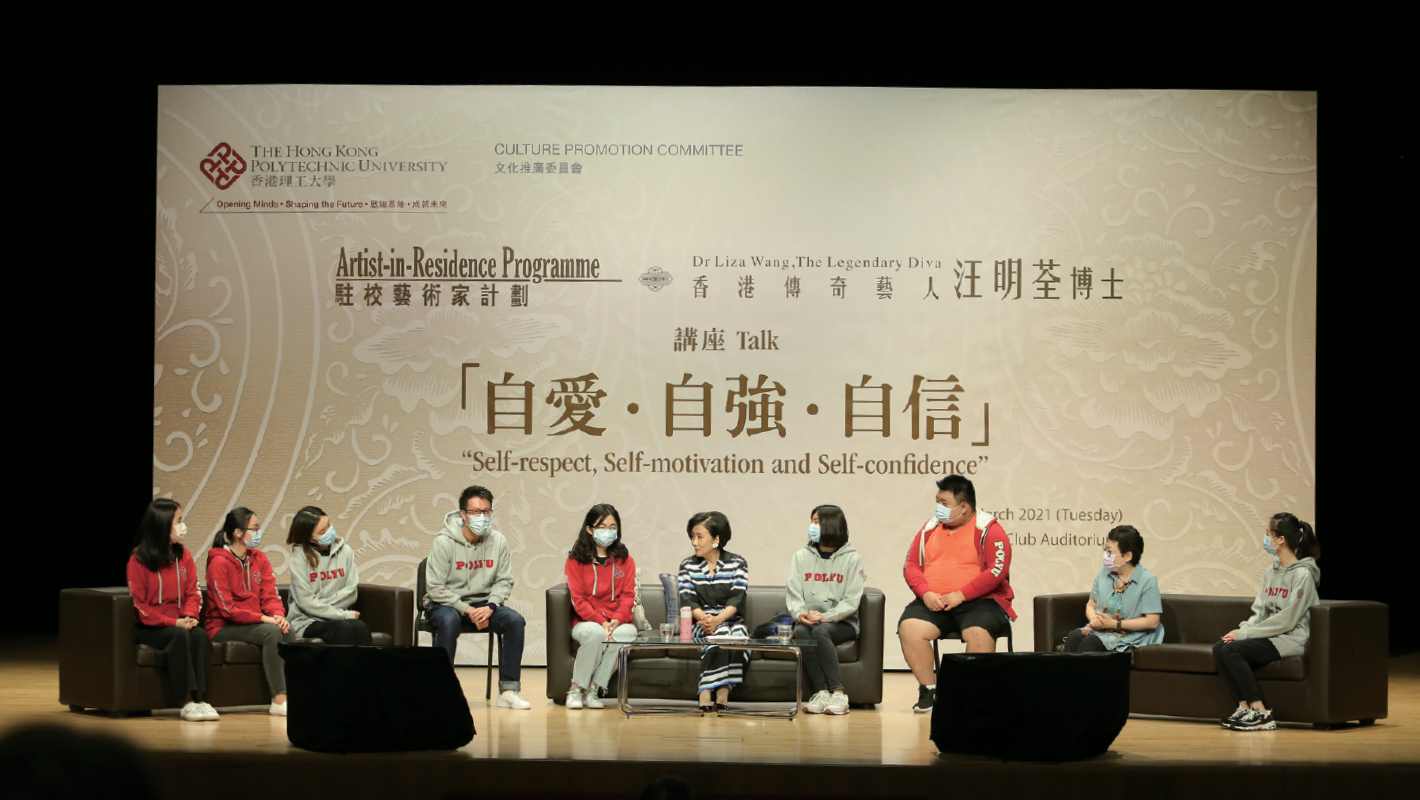 Artist-in-Residence Programme
Launched in 1999, this annual Programme enriches the artistic and cultural lives of members of the PolyU community by providing opportunities to interact with masters of different artistic disciplines. Over the years, our Artists-in-Residence have included conductors, musicians, theatre directors, film producers and more. Programme activities range from interactive events, performances and exhibitions to workshops and talks.