PolyU wins two distinguished awards at the QS Reimagine Education Awards 2022
Achievements
School of Nursing | English Across the Curriculum project team
The Hong Kong Polytechnic University (PolyU) teams received one Gold and one Silver award at Quacquarelli Symonds (QS) Reimagine Education 2022, being the only institution in Hong Kong to have won two awards. The winning projects are "Virtual Hospital", which was developed by Dr Justina Liu, Associate Professor of School of Nursing and Dr Kitty Chan, Senior Teaching Fellow of the same school, and the interactive mobile app "Capstone Ninja', developed by the English Across the Curriculum (EAC) project team led by Dr Julia Chen, Director of the Educational Development Centre.
Regional Award – Asia (Gold Award Winner)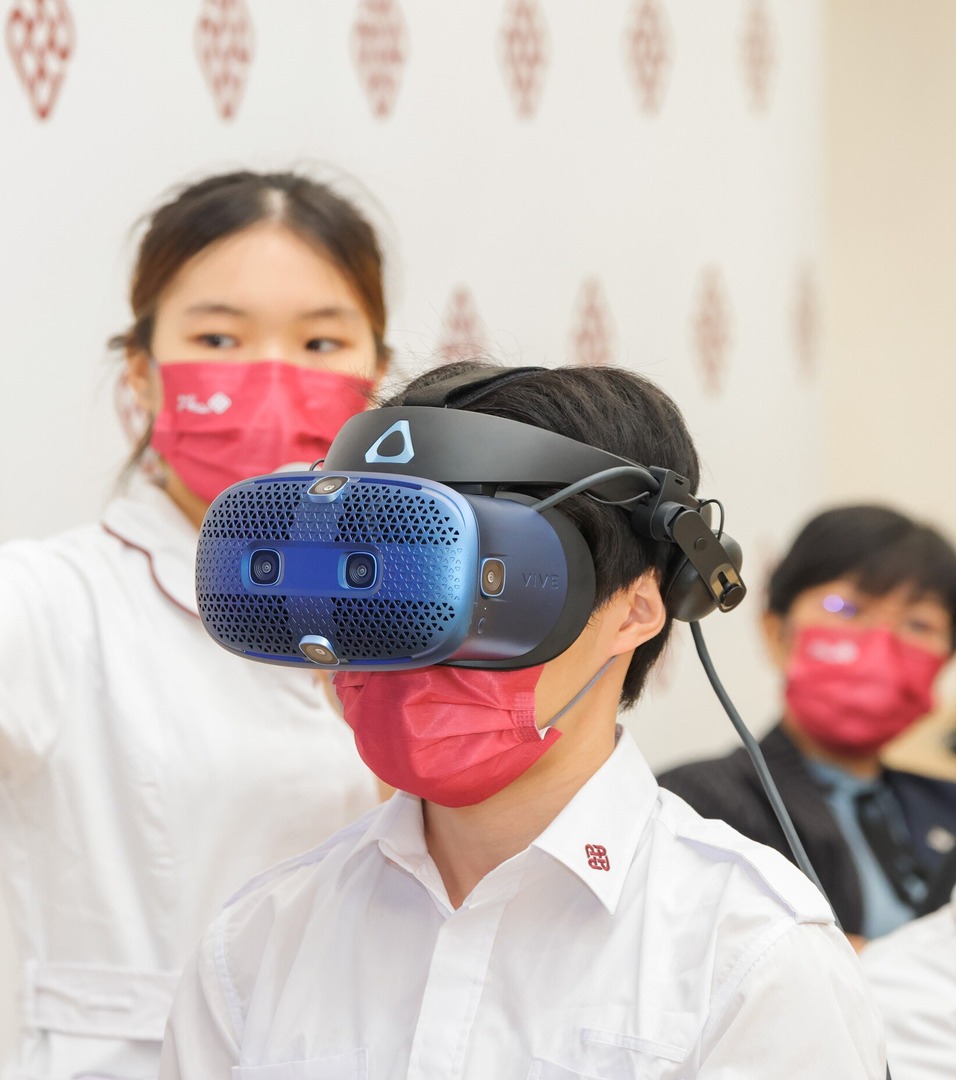 Virtual Hospital: An Immersive Virtual Reality System For Nursing Education
Representatives:
Dr Kitty Chan, Senior Teaching Fellow, School of Nursing, PolyU
Other team members from the School of Nursing, PolyU:
Dr Justina Liu, Associate Professor
Dr Kin Cheung, Associate Professor
Mr Timothy Lai, Senior Clinical Associate
Dr Patrick Kor, Assistant Professor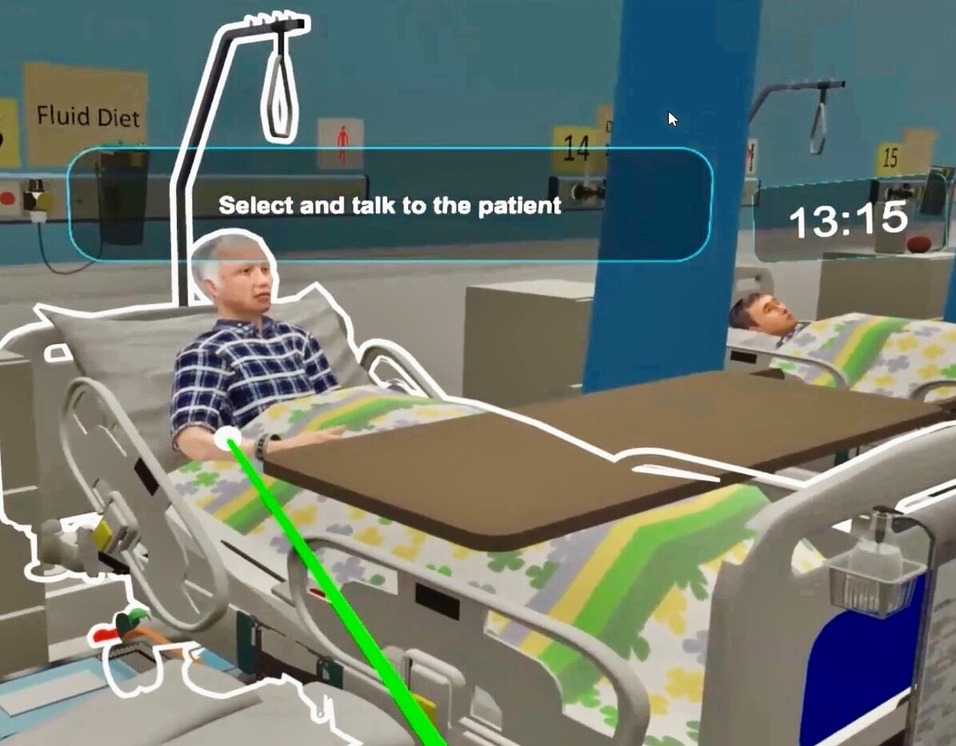 Project Introduction:
Virtual Hospital simulates the complex and chaotic environment of a real-life hospital ward. More than 1,200 combinations of randomised situations and multiple choices make it difficult for students to predict the tasks they will be handling, while they are required to provide instant responses to multiple tasks and make appropriate nursing decisions through assessing a patient's condition and interpreting their health information. The research team is planning to incorporate inter-professional and interdisciplinary elements in the Virtual Hospital and to introduce the learning system to other nursing institutions in Hong Kong and in the Greater Bay Area.
Virtual Hospital's introduction video can be accessed here.
International Category Award – Breakthrough Technology Innovation in Education  (Silver Award Winner)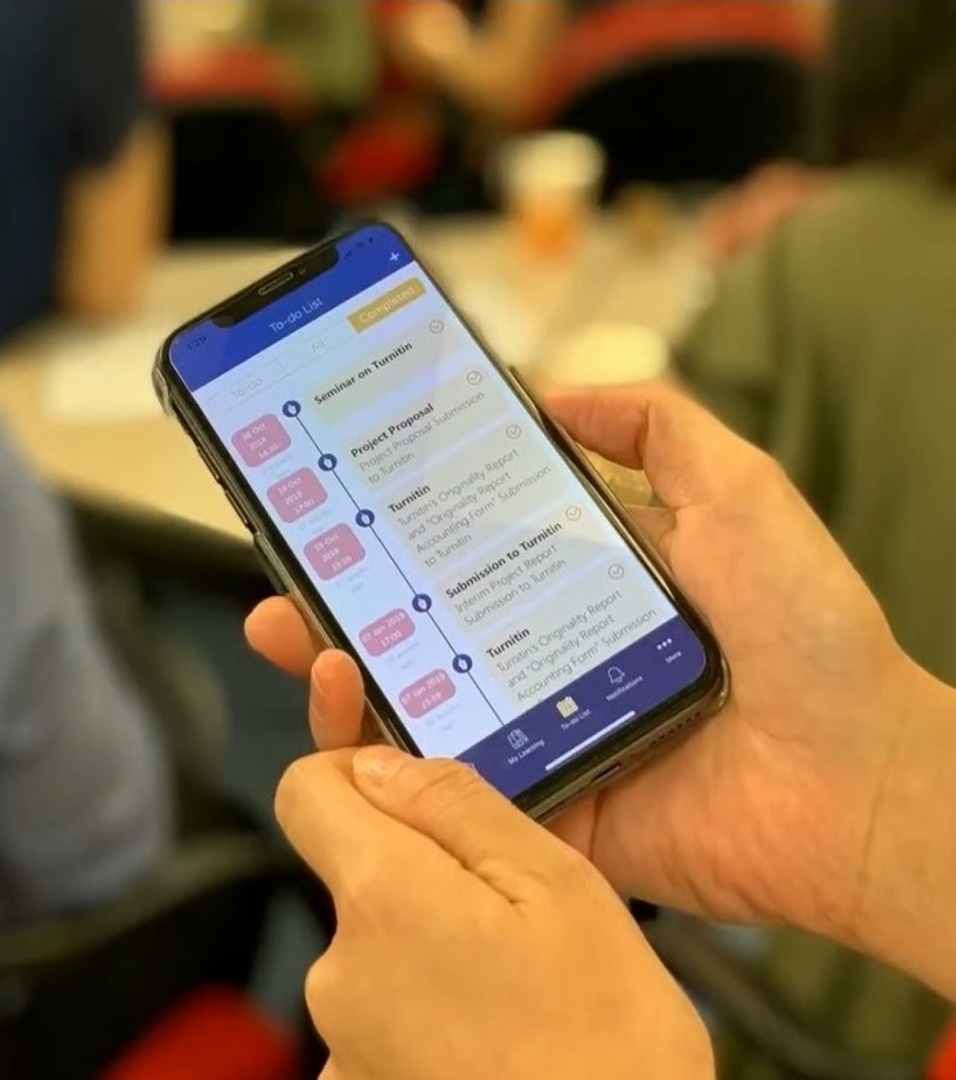 Capstone Ninja: A Breakthrough Education App  
Representatives:
Dr Julia Chen, Director, Educational Development Centre, PolyU
Dr Grace Lim, Teaching Fellow, English Language Centre, PolyU
Ms Christy Chan, Senior Tutor, Chan Feng-Lin and Chen Shuk-Lin Language Centre, CityU
Ms Vicky Man, Senior Lecturer, Language Centre, HKBU
Dr Elza Tsang, Senior Lecturer, Centre for Language Education, HKUST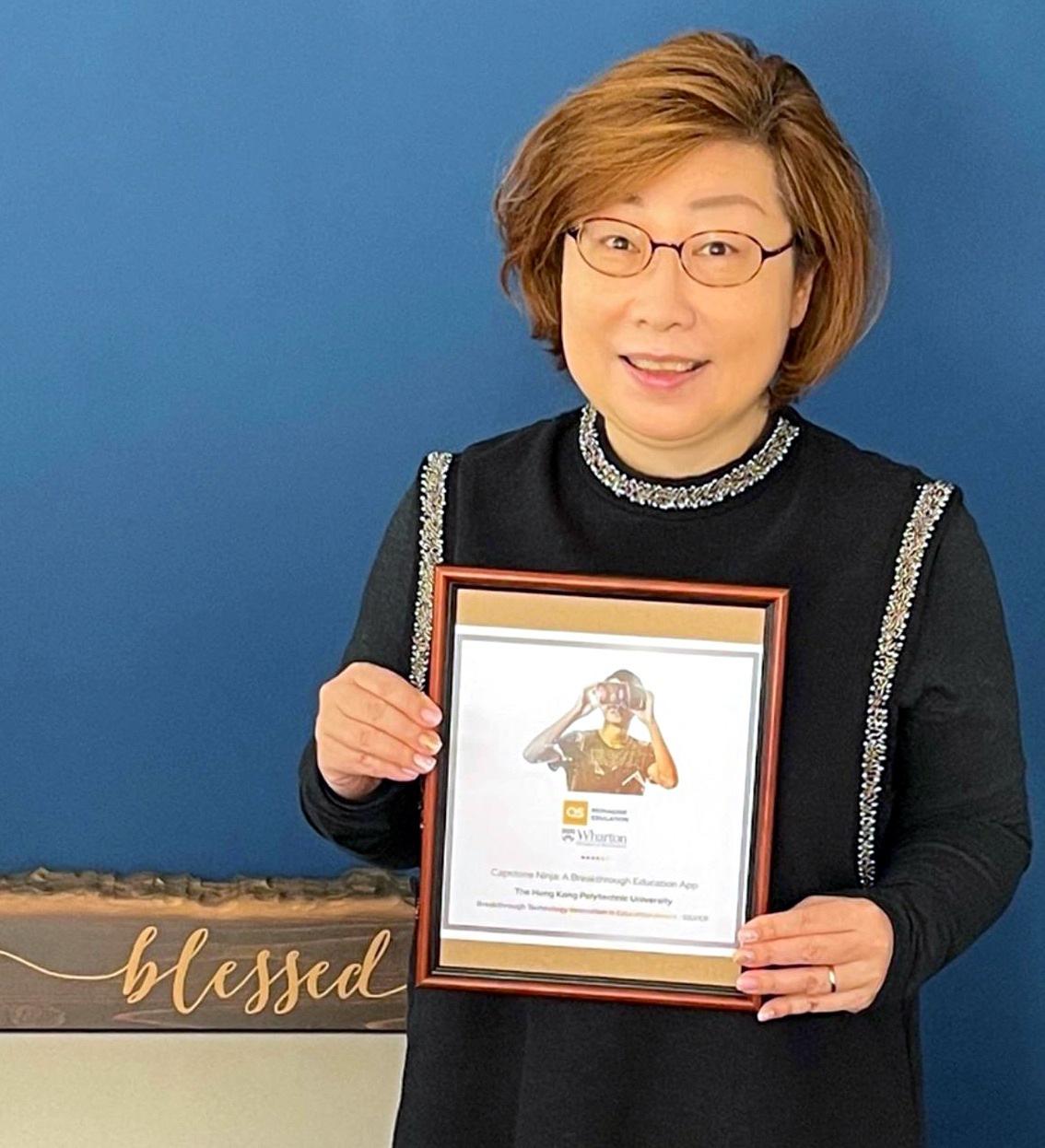 Project Introduction:
Spearheaded by PolyU, the inter-institutional and inter-disciplinary 'English Across the Curriculum' (EAC) project team has brought together English language teachers, discipline academics, and educational technologists in the development of an innovative and interactive mobile app called "Capstone Ninja". The app delivers customised and discipline-specific English learning materials to address the challenges often encountered by students when preparing a capstone project. The EAC team recently also won the Hong Kong University Grants Committee Teaching Award 2022 in the Collaborative Teams category.