Social Media Channels
Students, staff, alumni and other stakeholders can connect with and stay informed about PolyU through the University's social media channels.

The PolyU website provides a wealth of useful information about the University to prospective students, current students, alumni, researchers, the media, and the general public. The website has
won multiple awards
in recognition of its accessible and user-friendly design.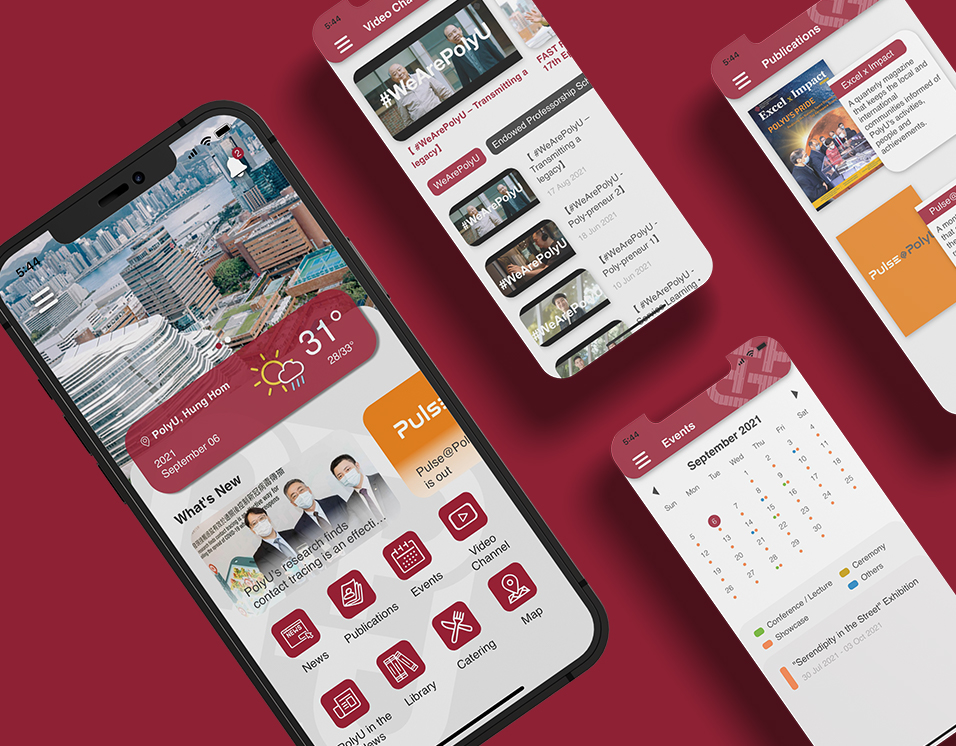 The New iPolyU Mobile App
Follow the latest news about PolyU through this newly launched iPolyU mobile app! iPolyU offers a convenient platform for the PolyU community and visitors to stay connected with PolyU developments in the palm of their hands!