PolyU innovations win two prestigious education awards
PolyU strives to enhance students' learning experiences through educational innovations. The University's efforts were recognised at the Quacquarelli Symonds (QS) Reimagine Education Awards 2022, where PolyU received both a Gold and a Silver award. Furthermore, PolyU was the sole institution in Hong Kong to be honoured with two awards, in a global contest that had over 1,200 applicants.
Known as the Oscars in the education sector, the Reimagine Education Awards are co-organised by QS and the Wharton School of the University of Pennsylvania. They reward higher education institutions that have created and implemented outstanding new approaches to teaching and learning.
PolyU's winning projects are:
Virtual Hospital: An Immersive Virtual Reality System for Nursing Education




Regional Award – Asia (Gold Award)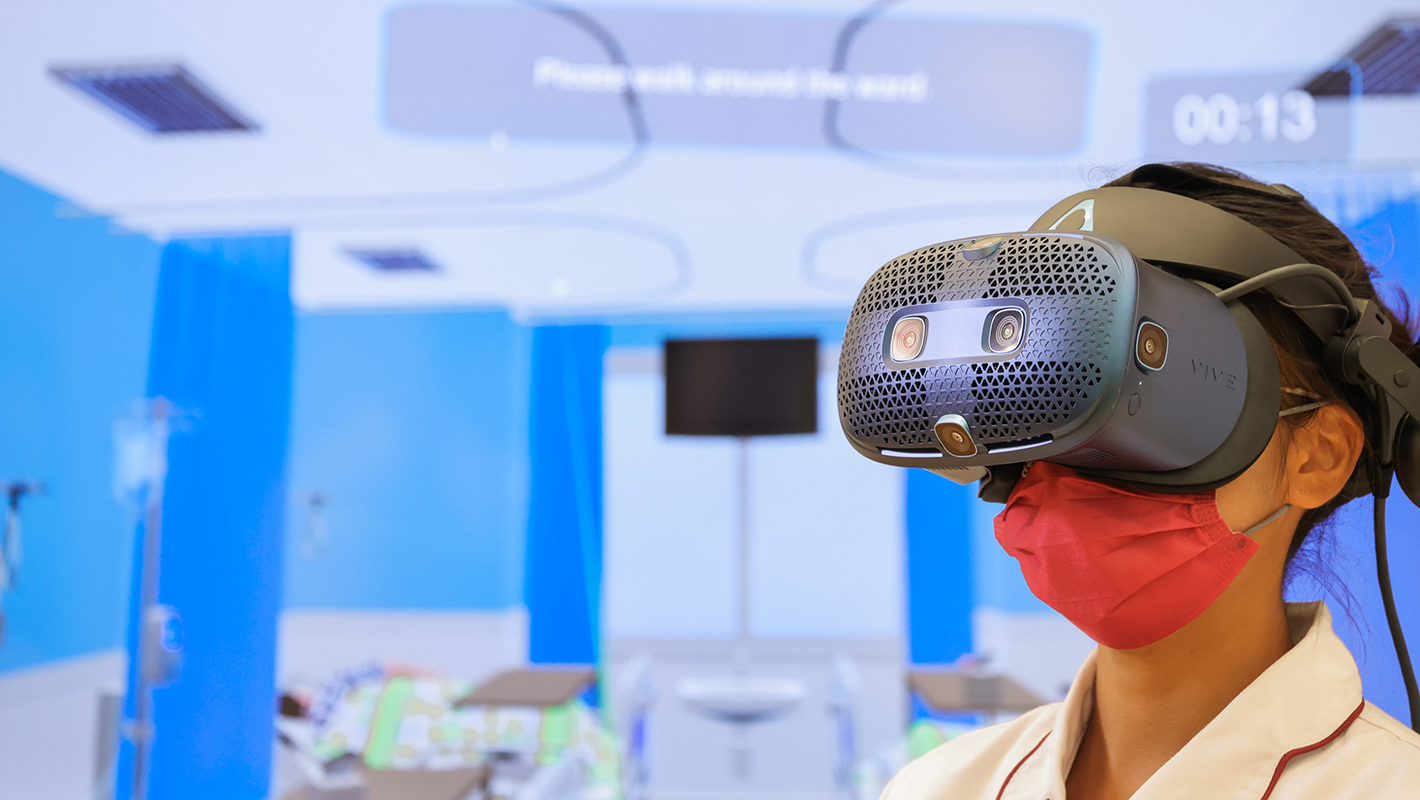 Virtual Hospital is a first-of-its-kind virtual learning system in Hong Kong that simulates the complex and chaotic environment of a real-life hospital ward.
The system provides more than 1,200 combinations of randomised situations and multiple choices, in which students are required to provide instant responses to numerous tasks and make appropriate nursing decisions.
Student users have been impressed by the fidelity of the Virtual Hospital in terms of the environmental details and emotional demands. The immersive VR experience strengthened their confidence in clinical practice.
The project team comprises academics from the School of Nursing including Dr Kitty Chan, Senior Teaching Fellow (centre); Dr Justina Liu, Associate Professor (second from left); Dr Kin Cheung, Associate Professor (first from left); Mr Timothy Lai, Senior Clinical Associate (first from right) and Dr Patrick Kor, Assistant Professor (second from right).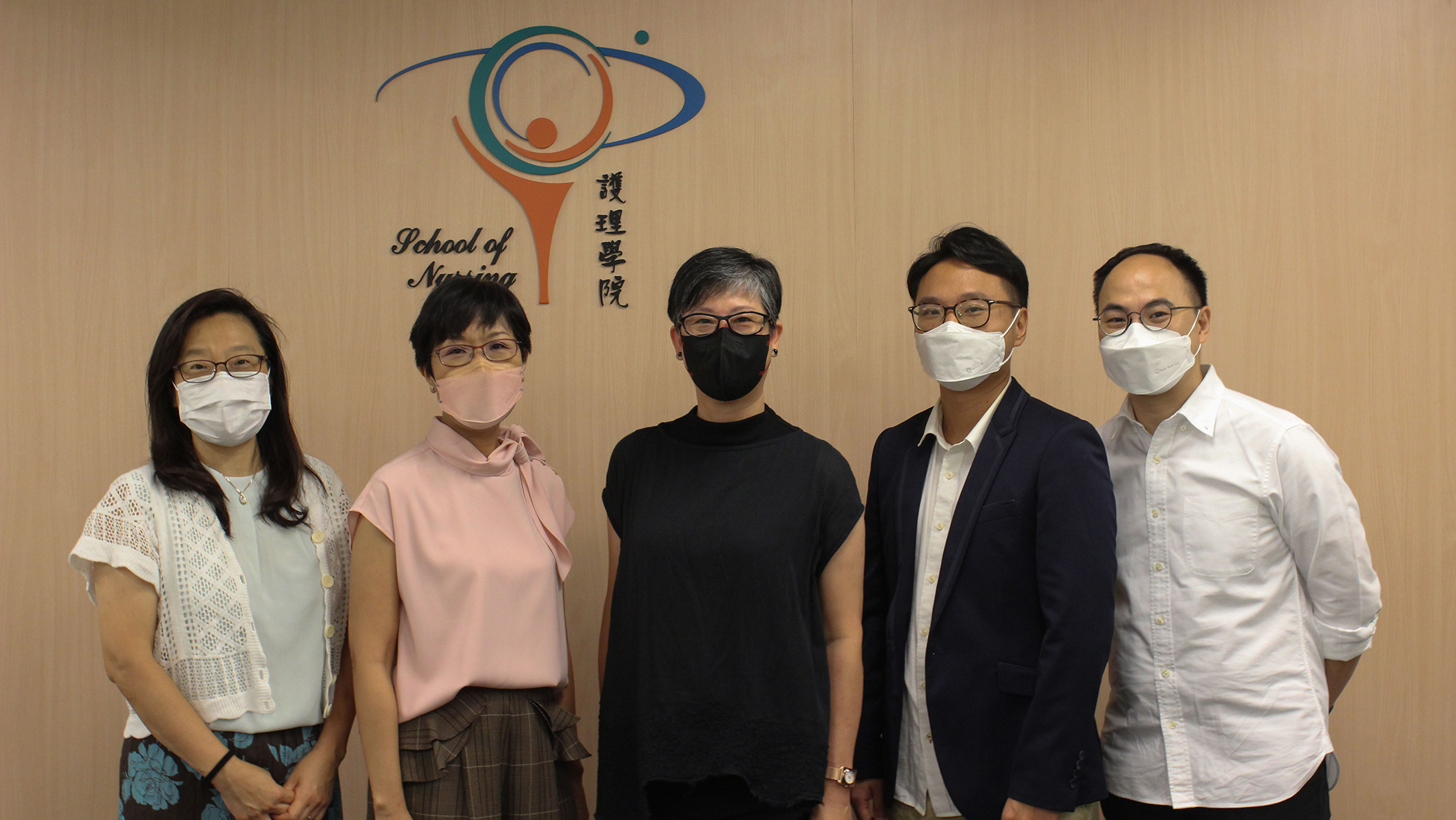 Watch a video here.
---
Capstone Ninja: A Breakthrough Education App
International Category Award – Breakthrough Technology Innovation in Education (Silver Award)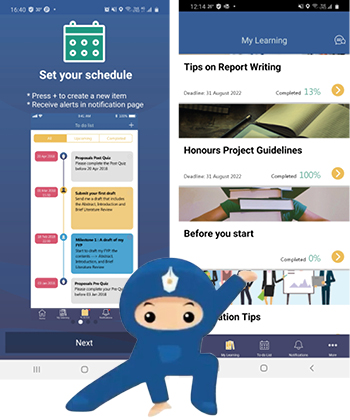 Capstone Ninja is an interactive mobile app enabling undergraduate students to access discipline-specific, customised learning materials in real-time, while they complete their capstone projects.
Student users reflected that they have learnt the importance of precision and conciseness in language use thanks to the app.
The "Capstone Ninja" project team is formed by Dr Julia Chen, Director of PolyU's Educational Development Centre (right); Dr Grace Lim, Teaching Fellow of PolyU's English Language Centre (left); and educators from CityU, HKBU and HKUST.