PolyU and Jinjiang city to drive development of joint research institute
To extend the impact of the University's research in support of the Nation's development, PolyU signed a framework agreement with the city government of Jinjiang to drive the establishment of the PolyU-Jinjiang Research Institute, during a visit by a delegation from Jianjiang to PolyU, which included the mayor of Jinjiang, Mr Wang Mingyuan.
Under the agreement, the Research Institute would be planned and managed by PolyU, while Jinjiang city would provide venues, funding, subsidies for research projects and industry-research collaboration, as well as support for talent attraction measures. Furthermore, PolyU scholars would visit Jinjiang for academic exchange, participate in expert panels for entrepreneurial teams, and attend major planning meetings. Jinjiang city would also promote the establishment of laboratories for joint projects between enterprises and PolyU, and deepen cooperation in talent nurturing, innovation and entrepreneurship, technological innovation, knowledge transfer, and more, especially in the areas of textiles, smart manufacturing, integrated circuits, and green technology.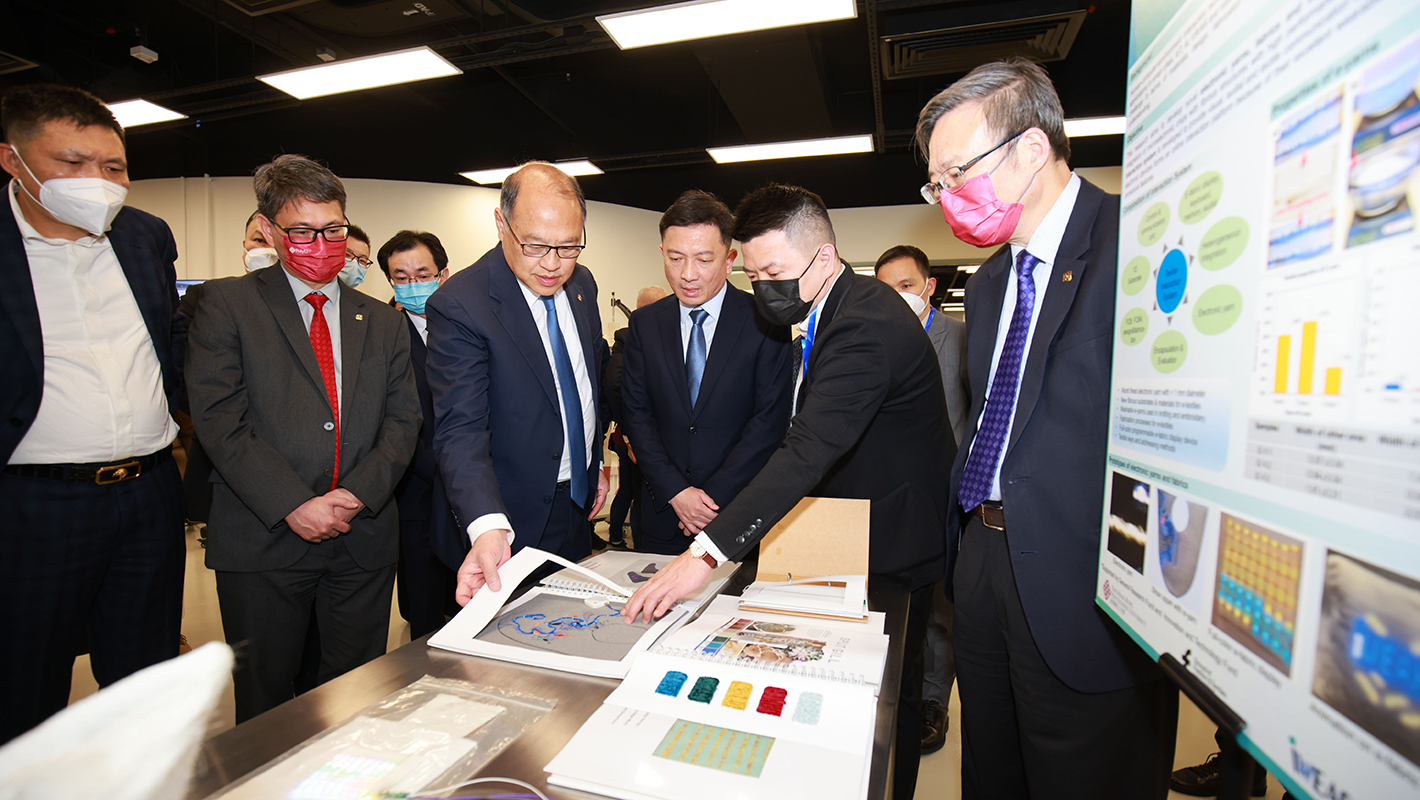 Accompanied by Dr Lam Tai-fai (third from left); Prof. Jin-Guang Teng (right); and Prof. Christopher Chao, PolyU Vice President (Research and Innovation) and Director of PReCIT (second from left); Mr Wang Mingyuan (third from right) was introduced to some of PolyU's latest research projects.
Supporting industrial modernisation
In addition, PolyU's Policy Research Centre for Innovation and Technology (PReCIT) will collaborate with the Jinjiang Science and Technology Bureau to conduct research projects on harnessing Hong Kong's resources and advantages in innovation and technology in response to Jinjiang's industrial modernisation needs.
The mayor was accompanied by representatives from the Jinjiang government and executives from companies specialising in textiles and clothing, sports shoes and apparel, food, new materials and household products. They visited PolyU's various research institutes covering the areas of intelligent wearable systems, advanced manufacturing, and artificial intelligence of things (AIoT) to learn more about the University's industry-academiaresearch collaboration.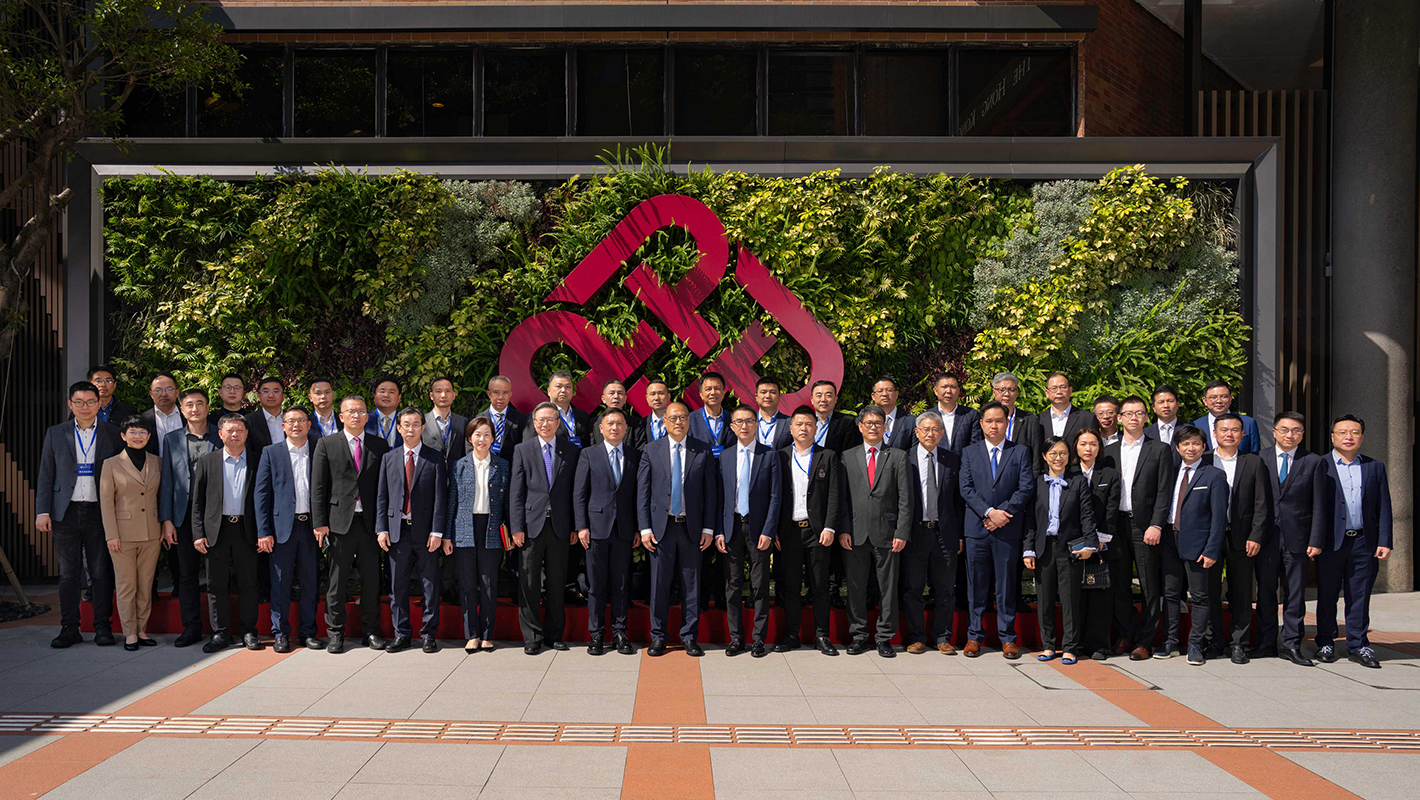 Representatives from Jinjiang's government and businesses visited PolyU.