Double grand awards attest to PolyU's research excellence in steel construction
PolyU research projects on the application of Chinese high-strength steel in construction have successively won industry grand awards in both the Mainland and Hong Kong recently. These accolades are yet another testament to PolyU's leading position in engineering research on steel construction.
The projects were conducted by research teams led by Professor Chung Kwok-fai, Director of the Chinese National Engineering Research Centre for Steel Construction (Hong Kong Branch) (CNERC-Steel) and Professor of the Department of Civil and Environmental Engineering at PolyU.
Grand Award, China Steel Construction Society (CSCS) Science and Technology Awards 2022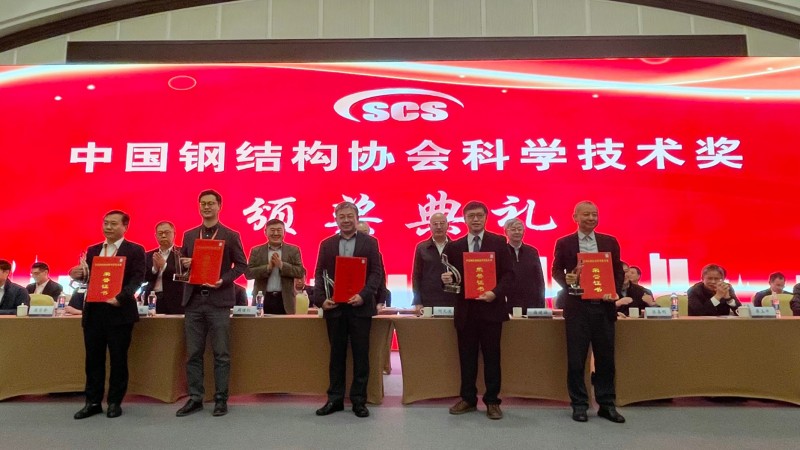 Professor Chung Kwok-fai (front row, second from right) was presented with the Grand Award of the CSCS Science and Technology Awards 2022 by senior members of Chinese Academy of Engineering on 10 February 2023 in Guangzhou.
Project:
Basic Theory, Key Technology and International Application of Chinese High Strength 690MPa Steel Structures
Led by CNERC-Steel, the project was completed in collaboration with academics from Tsinghua University and Imperial College London, experts from famous consulting and construction companies in Hong Kong, and leading steel fabricators and suppliers in China.
Grand Prize on Innovative Application, Hong Kong Institution of Engineers (HKIE) Grand Award 2023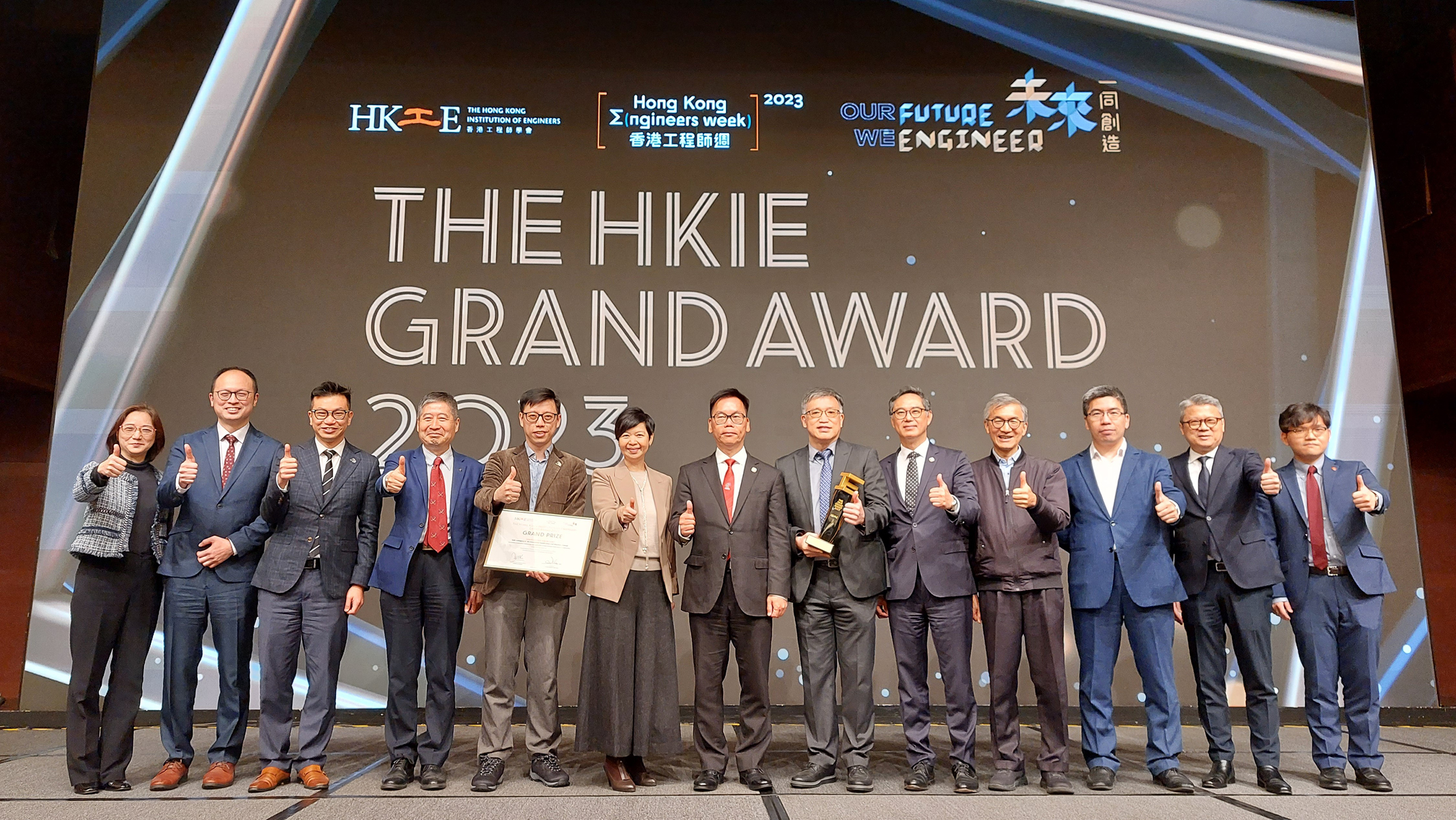 Members of PolyU showed their support when Professor Chung (sixth from right) received the HKIE Grand Award from Ms Winnie Ho, Secretary for Housing of HKSAR Government (sixth from left), and Ir Aaron Bok Kwok-ming, President of HKIE (centre), on 9 March 2023.
Project:
Innovative construction technology and application of high strength S690 steel in construction
The project provides a comprehensive solution enabling the effective use of Chinese high-strength steel in construction to achieve significant savings in materials, manpower demand and carbon footprints without any adverse effect on its strength and ductility.
Typical applications of the projects include long-span roof structures and footbridges, large-scale noise closure, piles supporting heavily loaded structures and buildings, and supporting members in road bridges. The innovations have been used in construction projects in Hong Kong, including the Double Arch Steel Bridge of the Cross Bay Link in Tseung Kwan O, and the Fourth Bridge between Macau and Taipa.
Capitalising on PolyU's expertise in steel construction and the huge potential of the Chinese steel construction industry, CNERC-Steel at PolyU was established with the approval of the State Ministry of Science and Technology, People's Republic of China in 2015 to promote the technological advancement of the steel construction industry in both Hong Kong and the Mainland.