PolyU Annual Talent Show organised by STARS
PolyU introduced the Special Talent Admission and Recognition Scheme (STARS) in the academic year 2022/23 to admit students with special talents in sports, arts and culture, leadership and community services, and STEM. To support this scheme, STARS Scholarships were established along with the new STARS Residential College in the Homantin Student Halls, which provides students a vibrant living and learning environment with diverse opportunities for their holistic development. To date, the University has admitted more than 130 students into the STARS Residential College.
Dazzling performances by STARS students
To provide a platform for its students to showcase their exceptional talents, the STARS Residential College held its inaugural PolyU Annual Talent Show at the Chiang Chen Studio Theatre one evening in March. A wide variety of performances were featured, ranging from pop songs to classical music, performed with traditional Chinese musical instruments, violins, piano, drums, guitars and more. The show also included Chinese Kungfu, a puppet show, and a fashion show showcasing traditional Chinese costumes. The event attracted an audience of 100 people, who enjoyed a memorable and exciting night.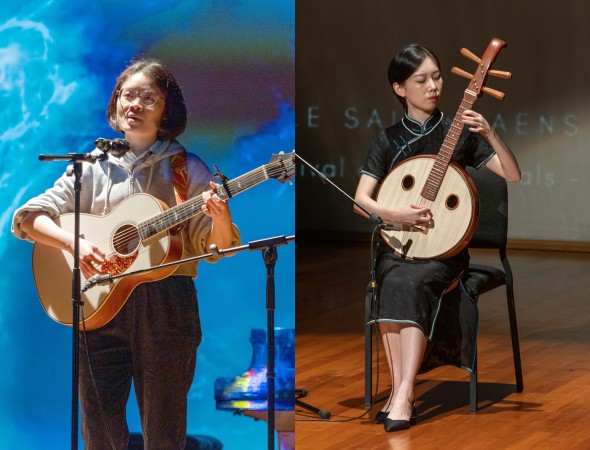 Professor Jin-Guang Teng, President of PolyU, delivered a speech and thanked members of STARS, including resident fellows, tutors, residents and performers for their efforts in organising the show. He believed the event was an excellent opportunity for students to exhibit their unique capabilities.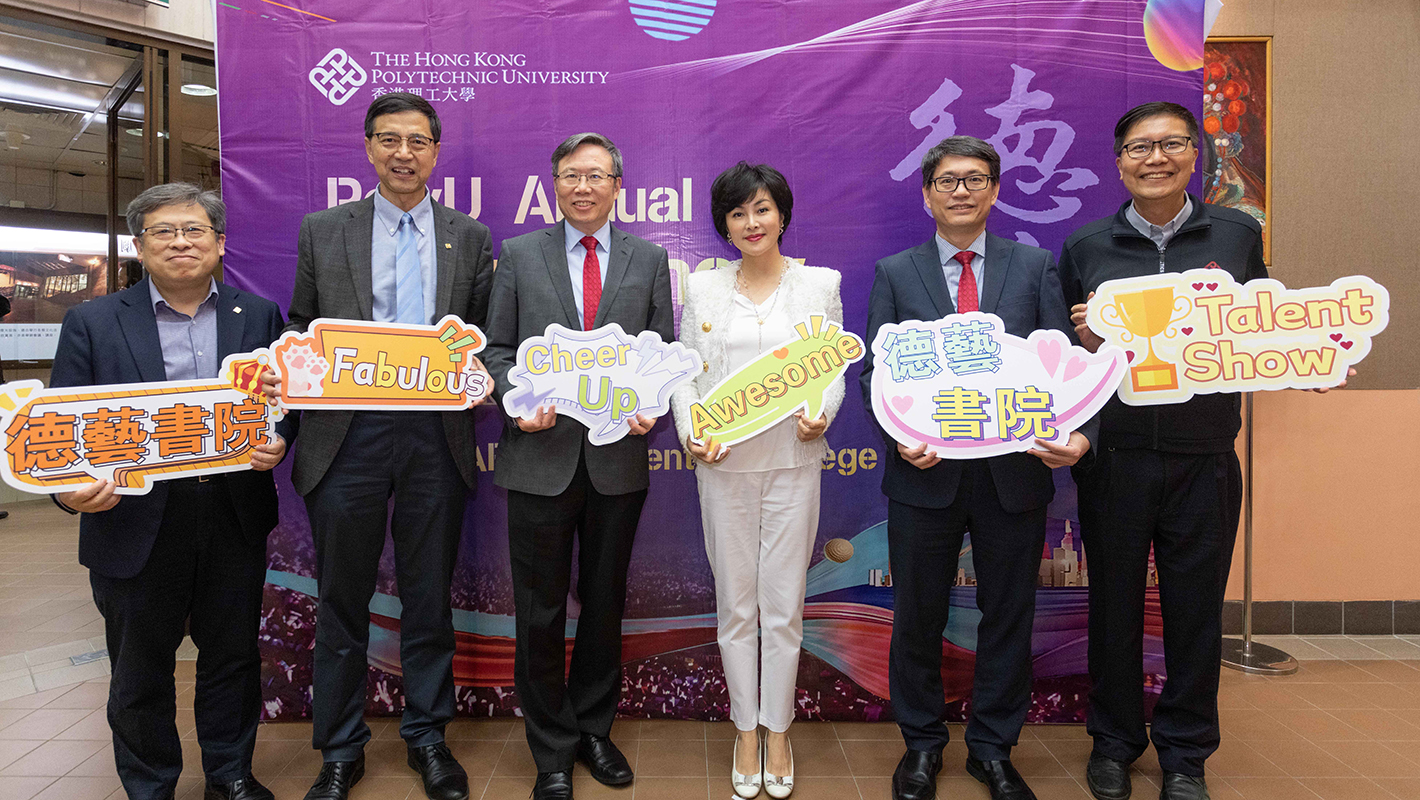 Renowned singer Ms Sophie Chen (third from right) was one of the guests of the show.
PolyU places great emphasis on the whole-person development of students. To recognise students with diverse talents, the University has introduced various admission schemes. In 2022/23, three new schemes were launched: the Student-Athlete Learning Support and Admission Scheme, the School Nominations Direct Admission Scheme, and STARS. Click here to learn more.