PolyU ranked 75th in the world in latest league table
The Hong Kong Polytechnic University, which constantly strives for excellence in education, research and knowledge transfer, was ranked 75th out of more than 1,600 universities globally in the recently announced QS World University Rankings 2021. It was also ranked 25th in the QS Asia University Rankings 2020.
PolyU has previously been recognised as one of the leading young universities in the world. Granted full university status in 1994, PolyU was ranked sixth in the QS Top 50 Under 50 in 2021.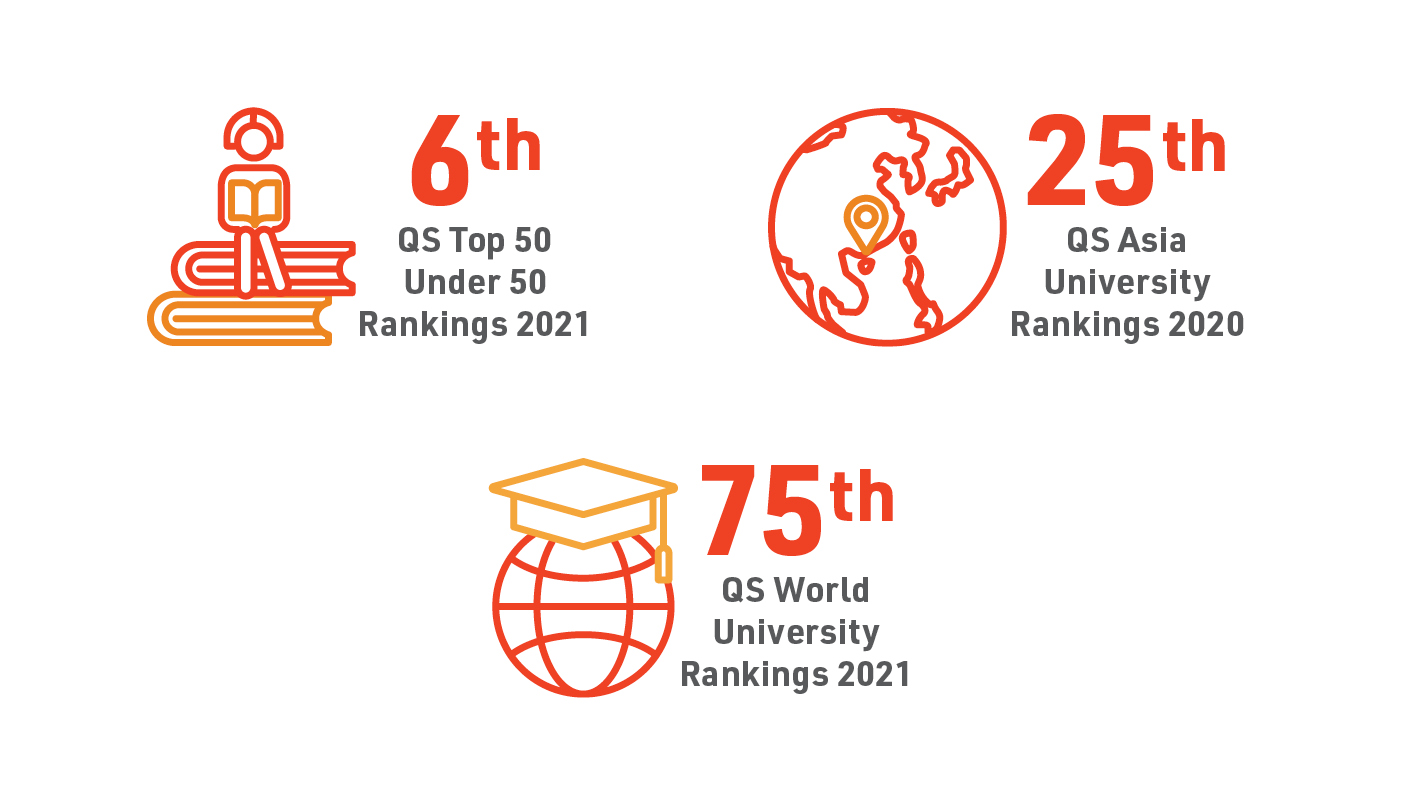 Highly rated in a number of disciplines
PolyU was also ranked highly for individual subjects, with the QS World University Rankings by Subject 2020 rating six disciplines at PolyU as being among the top 50 in the world. Hospitality and Leisure Management led the way being ranked 7th, followed by Art and Design at 15th, with Civil and Structural Engineering placed 19th, Architecture/Built Environment 22nd and Nursing, and Linguistics ranked 31st and 45th respectively.
In addition, PolyU was named as being the best place in the world to study Hospitality and Tourism Management by the ShanghaiRanking's Global Ranking of Academic Subjects 2020. Its Faculty of Business was also rated as being the world's 61st best business school in the latest University of Texas in Dallas Top 100 Worldwide Business School Rankings, which is based on research contributions. The University also ranked first in the world in Operations Management and Management Science in 2018, according to the Korea University Business School Worldwide Business Research Rankings.
These impressive rankings are achieved through the concerted efforts of the university community. Going forward, PolyU will continue its pursuit of excellence and impact through its education and research endeavours, strengthening its position as a world-class university, while making significant contributions to Hong Kong, the nation and the world.