Students win external scholarships for their inspiration and aspirations
Congratulations to five hardworking and creative PolyU students who have been awarded major local scholarships in recognition of their distinguished academic performance or highly innovative ideas.
HKIE Scholarship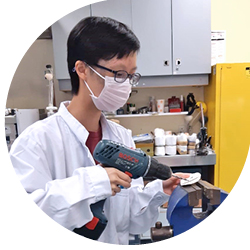 Tong Cheuk-ying (BSc (Hons) in Biomedical Engineering, Year 2) was among three local undergraduate students to win one of the 2019/20 scholarships presented by The Hong Kong Institution of Engineers (HKIE) for her outstanding academic achievements. Her interest in engineering stems from her curiosity, and as a child, she used to take apart her electronic toys to see how they worked. She was inspired to study biomedical engineering after trying a 3D ultrasound imaging device at a PolyU Information Day. Committed to becoming an engineer, she hopes to use her professional knowledge to help those in need.
Innovation and Technology Scholarships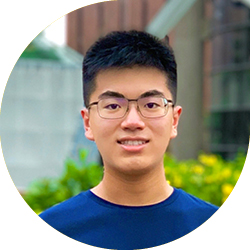 Ching Chi-fung (BSc (Hons) in Radiography, Year 3) won the scholarship for his idea to incorporate Artificial Intelligence (AI) into radiotherapy treatment plans to expedite the process. The scholarship will enable him to enrol in the Summer Institute in Anatomy held by Johns Hopkins University in the USA next year. "I hope to learn about cutting-edge radiotherapy planning techniques and apply such knowledge in future for better patient treatment," he said.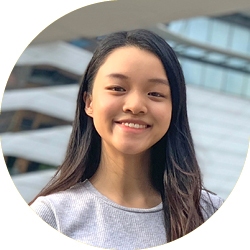 Chow Tsz-ching (BSc (Hons) in Occupational Therapy, Year 3) is another winner of the scholarship. She proposed integrating telecommunication software and rehabilitation technologies with AI, Internet-of-Things and smartphones to create a technological platform to make rehabilitation services easily accessible and sustainable. She plans to use the scholarship to attend three overseas placements to acquire the relevant knowledge to help her realise her idea, including studying treatments for dementia at the McGovern Institute for Brain Research of the Massachusetts Institute of Technology.
Another recipient of the scholarship, Tse Lok-yung (BSc (Hons) in Physiotherapy, Year 4) conducted research into applying AI and Virtual Reality technologies in hippotherapy. She believes physiotherapists can help patients to recover faster by using a robotic horse-riding simulator. The scholarship will allow her to further explore this state-of-the-art technology in Switzerland and the USA.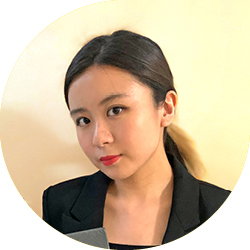 Wong Lok-lam (BA (Hons) Scheme in Fashion and Textiles, Year 4) won the scholarship for her idea of using nano technology to create temperature sensitive fabric sleeping bags for the homeless. "I hope to go into the business side of the fashion industry for my career, and I aim to pursue a master's degree in Entrepreneurship and Innovation. I also plan to join Imperial College London's next summer school, and have enrolled for an online short course on new business models at the London College of Fashion with the scholarship," she said.
The Innovation and Technology Scholarship is jointly sponsored and supported by the Innovation and Technology Commission and The Hongkong and Shanghai Banking Corporation Limited, and organised by The Hong Kong Federation of Youth Groups. It recognises undergraduates' passion and creativity in innovation and technology, as well as academic excellence. It offers them the opportunity to take part in elite training through participating in overseas or mainland programmes and internships. This year, four PolyU students were awarded the scholarship out of 163 applications.