PolyU receives close to HK$19 million from Health and Medical Research Fund
In the latest round of the Health and Medical Research Fund (HMRF) of the HKSAR Government's Food and Health Bureau, researchers from PolyU's Faculty of Health and Social Sciences have secured funding for a total of eight projects to fight against COVID-19 in protection of the health of people and the community
The HMRF has granted a total of HK$59 million to 23 projects at local universities, with PolyU accounting for more than 30% in terms of both monetary value and the number of projects funded. The PolyU projects cover a wide range of disciplines in which the University excels, such as health technology, biomedical sciences, healthcare, rehabilitation and social sciences.
Effective detection and surveillance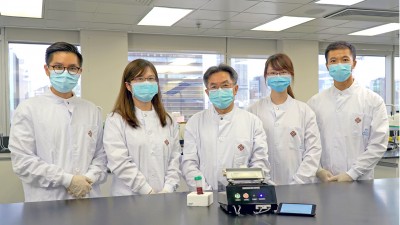 Professor Yip Shea-ping, Head of Department of Health Technology and Informatics (HTI), and his researchers are developing a portable device for the rapid screening of suspected cases of COVID-19 in decentralised settings, such as airports, quarantine centres and private clinics. Their project, "A low-cost handheld device for decentralised detection of SARS-CoV-2 and host response in COVID-19 patients: development and evaluation", aims to help reduce the spread of COVID-19 and make the decision on whether people should be hospitalised or quarantined straightforward at times when the number of infected cases exceeds hospital capacity. (Funding: HK$2,716,484)
Meanwhile, Dr Gilman Siu Kit-hang, Associate Professor, Department of HTI, is leading a team working on a project titled "Whole-genome sequencing of COVID-19 cases in Hong Kong: development of a geophylogenetic database and characterisation of SARS-CoV-2 variants circulating in the community", which will develop a geophylogenetic database to help visualise the local transmission of COVID-19. (Funding: HK$2,998,100)
Transmissibility and infectability of the virus
At the same time, Dr Polly Leung Hang-mei, Associate Head and Associate Professor of Department of HTI, is leading a project titled "Characterisation of the distribution of aerosols released from drainage ventilating pipe of public housing buildings". The team will establish a model to help predict the risk of aerosol exposure for top-floor residential units and determine the best combination of physical parameters, such as washroom ventilation and drainage ventilating pipe configuration, to reduce infection risks. (Funding: HK$2,138,800)
Effective clinical management
In another area, Professor Cai Jing of Department of HTI heads his research team in a project titled "AI-empowered chest X-ray and CT quantitative analysis for COVID-19 patient management", which aims to create multiple novel Artificial Intelligence (AI)-empowered imaging and data analysis techniques tailored for COVID-19 applications. Combining these techniques, the research team will build an AI-empowered software tool for the quantitative analysis of COVID-19 pneumonia in chest X-ray and CT images. (Funding: HK$2,569,000)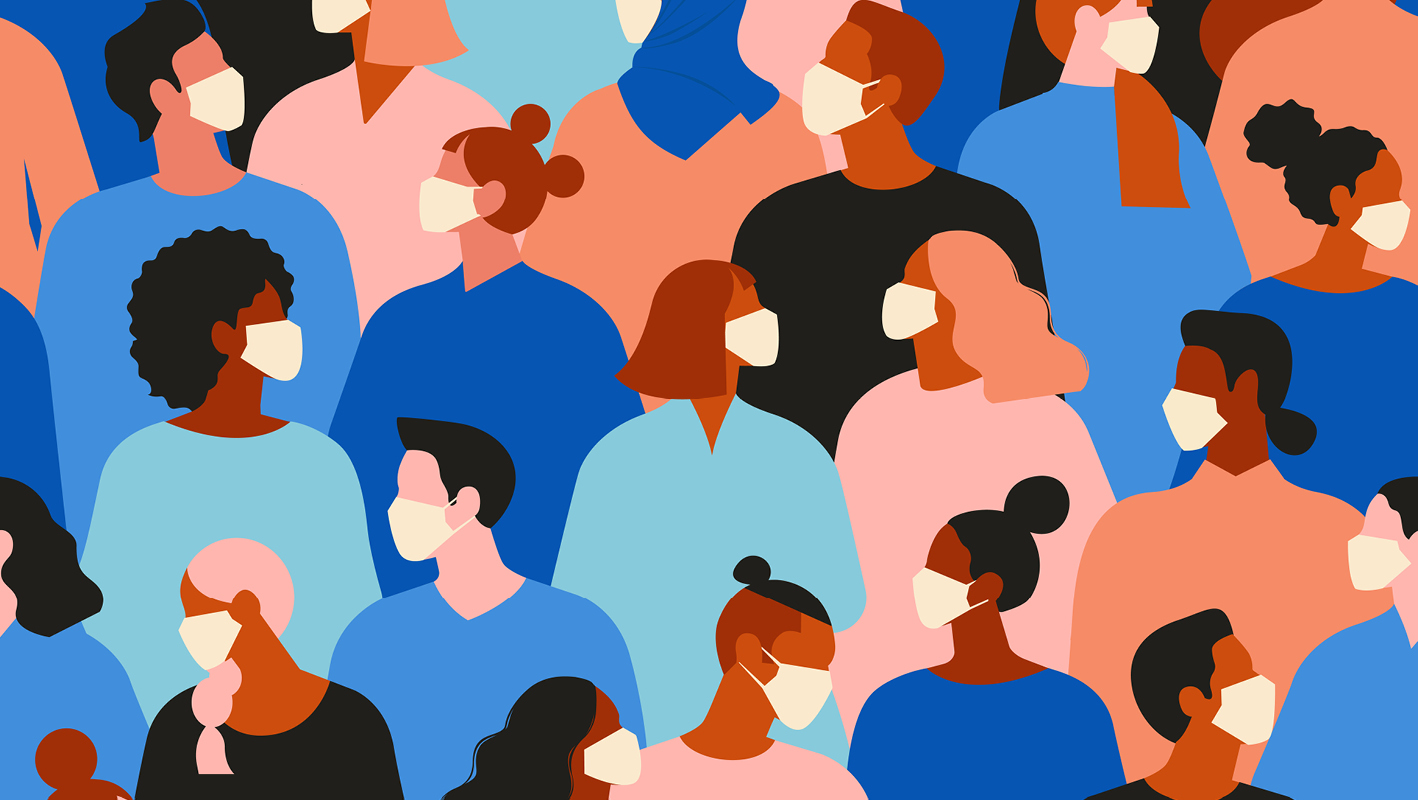 Enhanced infection control and prevention strategies
The study "Psychological trauma and unsafe behavior during the COVID-19 pandemic: a mixed method study of people's emotion, knowledge, attitude and behaviour", led by Professor David Shum Ho-keung, Dean of Faculty of Health and Social Sciences, will examine Hong Kong residents' current level of psychological trauma, their level of knowledge and attitudes about COVID-19, their behaviour towards infection prevention, and their reasons for not taking appropriate preventative action. (Funding: HK$1,408,810)
In addition, Dr Elsie Yan Chau-wai, Associate Professor, Department of Applied Social Sciences is leading a project titled "Public compliance with disease prevention and public health measures to control COVID-19", to facilitate compliance with Disease-Prevention Measures (DPM) in future pandemics, inform public-health strategies to control COVID-19 and any future infectious diseases, and collect baseline data for potential future longitudinal research to examine how current facilitators of and barriers to DPM compliance could affect future practices. (Funding: HK$1,127,120)
Furthermore, Dr Angela Leung Yee-man, Associate Professor of School of Nursing and Deputy Director of WHO Collaborating Centre for Community Health Services, and her team are working on the project "Blended Gaming COVID-19 Training System (BGCTS) with World Health Organisation (WHO) guidelines for staff in residential care homes: A cluster randomized controlled trial", to assess the effect of the BGCTS on infection control practices, compliance rates and knowledge of the standard precautions among all staff in residential care homes. (Funding: HK$1,276,732)
Rehabilitation management
Professor Fu Siu-ngor, Associate Head of Department of Rehabilitation Sciences, is in charge of a project looking at "3R rehabilitation management of COVID-19 survivors using centre-based and online-based approaches", which studies the changes in physical fitness, cognitive and psychosocial functions, and health-related quality of life of COVID-19 survivors during the first 18 months following their infection. It also evaluates the impact of centre-based and online-based cardiopulmonary rehabilitation on survivors with suboptimal pulmonary functions. (Funding: HK$4,470,546)
Apart from these projects, PolyU academics, with other funding support from the Government and industry, have also been taking part in various research projects to fight the pandemic and protect lives.
Note: Fundings updated as of October 2020