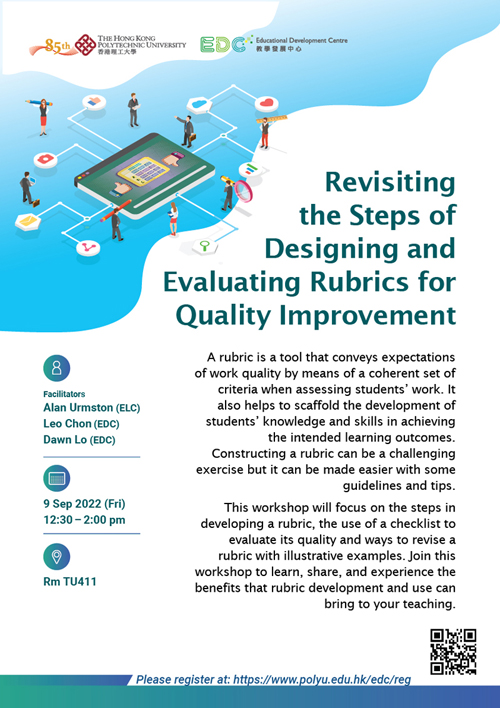 Facilitator: Alan Urmston, ELC
Facilitator: Leo Chon, EDC
Facilitator: Dawn Lo, EDC
Date: 09 Sep 2022
Time: 12:30 PM - 2:00 PM
Venue: TU411
A rubric is a tool that conveys expectations of work quality by means of a coherent set of criteria when assessing students' work. It also helps to scaffold the development of students' knowledge and skills in achieving the intended learning outcomes. Constructing a rubric can be a challenging exercise but it can be made easier with some guidelines and tips.

This workshop will focus on the steps in developing a rubric, the use of a checklist to evaluate its quality and ways to revise a rubric with illustrative examples. Join this workshop to learn, share, and experience the benefits that rubric development and use can bring to your teaching.
EDC Coordinator: Leo Chon