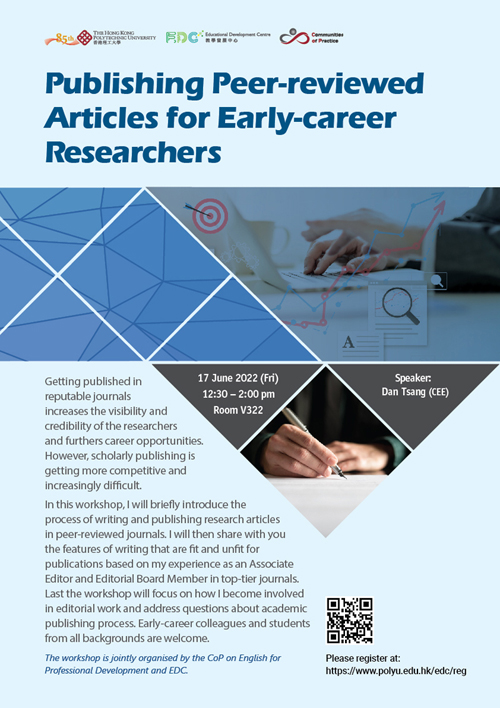 Presenter: Prof. Dan Tsang, CEE
Date: 17 Jun 2022
Time: 12:30 PM - 2:00 PM
Venue: Room V322

Getting published in reputable journals increases the visibility and credibility of the researchers and furthers career opportunities. However, scholarly publishing is getting more competitive and increasingly difficult. In this workshop, I will briefly introduce the process of writing and publishing research articles in peer-reviewed journals. I will then share with you the features of writing that are fit and unfit for publications based on my experience as an Associate Editor and Editorial Board Member in top-tier journals. Last the workshop will focus on how I become involved in editorial work and address questions about academic publishing process. Early-career colleagues and students from all backgrounds are welcome.

The workshop is jointly organised by the CoP on English for Professional Development and EDC.



EDC Coordinator: Joanna Kwan