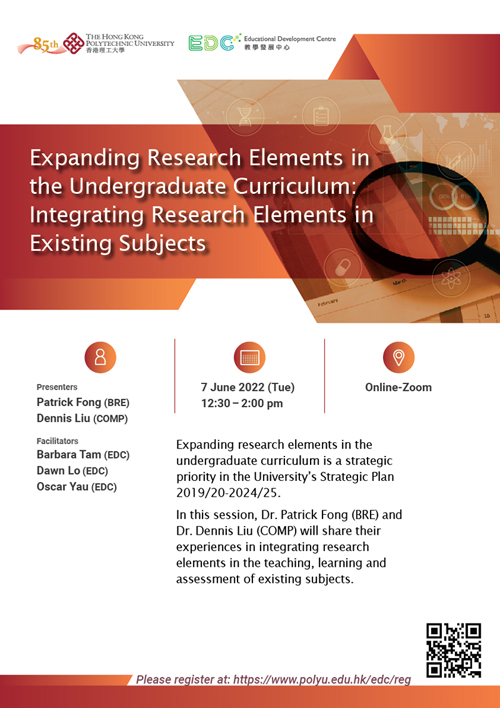 Presenter: Patrick S.W. Fong, BRE
Presenter: Yan Wang Dennis Liu, COMP
Facilitator: Barbara Tam, EDC
Facilitator: Dawn Lo, EDC
Facilitator: Oscar Yau, EDC
Date: 07 Jun 2022
Time: 12:30 PM - 2:00 PM
Venue: Online-Zoom
Expanding research elements in the undergraduate curriculum is a strategic priority in the University's Strategic Plan 2019/20-2024/25. In this session, Dr. Patrick Fong (BRE) and Dr. Dennis Liu (COMP) will share their experiences in integrating research elements in the teaching, learning and assessment of existing subjects.




EDC Coordinator: Dawn Lo