The Institute of Textiles and Clothing (ITC) of The Hong Kong Polytechnic University (PolyU) is organising the first-of-its-kind academic conference entitled "Artificial Intelligence on Fashion and Textile Conference 2018" in partnership with the Vision and Beauty Team at Alibaba and The Textile Institute, UK. Targeted at exploring the integration of fashion and textile supply chain and artificial intelligence (AI), the four-day conference attracted over 250 researchers, engineers, practitioners and IT professionals from the AI and fashion fields.
The Conference was inaugurated today (4 July 2018) by Dr Bernard Chan, Under Secretary for Commerce and Economic Development, HKSAR Government; Dr Lam Tai-fai, Deputy Chairman of PolyU Council; Professor Timothy W. Tong, President of PolyU; and Mr Zhuang Zhuo-ran, Vice President of Alibaba Group.
The PolyU President, Professor Timothy W. Tong, said at his welcoming address, universities in Hong Kong have been performing well in AI technology and related fields with world-leading research and development capabilities. "The proliferation of AI in recent years is having a profound impact on society. By combining with other new technologies, AI is transforming many industries, including Fashion, with optimized production lines, improved operational efficiency as well as enhanced business processes, which will undoubtedly lead to a higher profitability. With collaborations with industry leaders like Alibaba, PolyU will be able to make even more significant contribution in the global development of AI in the years ahead."
Plenary speakers of the Conference are: Professor Zowie Broach, Head of Fashion of Royal College of Art; Mr Menglei Jia, Senior Technical Expert, Taobao Technology Business Unit of Alibaba Group; Ms Kim Wong, Professor of Practice, ITC, PolyU; and Professor Dacheng Tao, Professor of Computer Science, School of Information Technologies, The University of Sydney. They would share their insight and research findings on the application of AI in fashion business.
To solve the imminent issues on the application of AI in the fashion ad textile supply chain, ITC and Alibaba are also organising a global competition called "FashionAI Global Challenge 2018". More than 6,000 researchers and engineers forming over 5000 teams from 42 countries participated to compete for a prize pool of RMB1.34 million. The selected 10 best teams are now present in Hong Kong and will present their solutions at PolyU tomorrow (5 July).
Concurrently, a FashionAI Concept Store opens at PolyU campus from 4 July to 7 July to demonstrate the integration of AI and fashion retail. The Store integrates novel and intelligent technology to provide the ultimate shopping experience to customers and to improve sales and customers services at the same time.
The Conference and the Challenge are planned to be annual activities for academic exchange and networking with like-minded individuals who are redefining the world of AI and fashion, and advancing AI research in fashion and textile.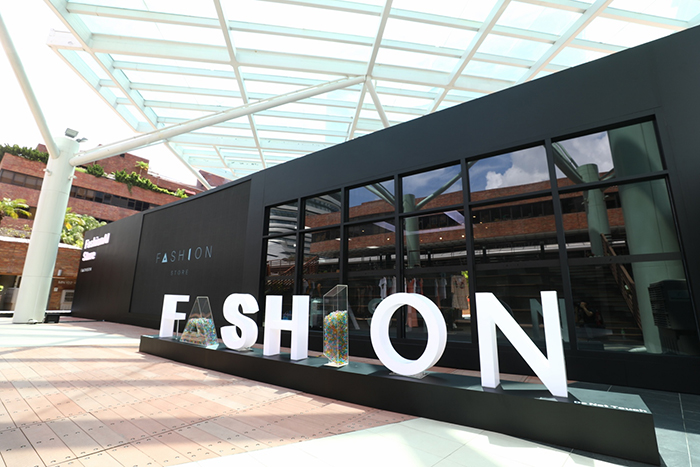 *****