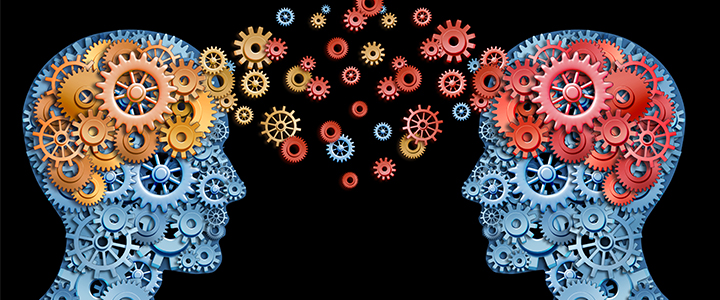 Knowledge transfer propels research efforts and uplifts technological achievements throughout the continuum from innovation to application. PolyU has long been focusing on its mission to foster knowledge transfer. On this front, the Innovation and Technology Development Office [ITDO] spares no effort in nourishing innovation to better the quality of human life through technological advances, echoing PolyU's motto, "to learn and to apply, for the benefit of mankind". ITDO's core responsibilities are Intellectual Property Management and Technology Development & Collaborative Research.
Intellectual Property Management
ITDO is commissioned to administer the management and assessment of Intellectual Property (IP) created by PolyU's staff members and students to heighten the recognition and protection of IP. ITDO's missions on intellectual property management encompass invention disclosure and assessment, development of patent protection strategies, administration and maintenance of registrable IP, education for University members as well as the execution of the University's Policy on Ownership of Intellectual Property.
ITDO strives to continuously improve our IP management process enabling the evaluation of innovative technologies from various perspectives, ranging from patentability, enforceability, scientific and technical merits to business and market potentials. While enhancing the values and impacts of our inventions, we build a successful and sustainable IP management model for PolyU.
Technology Development & Collaborative Research
PolyU is keen on encouraging the research community to come up with innovative ideas and high-impact research. ITDO is dedicated to fostering multi-faceted platforms to strengthen ties between PolyU and our potential collaborators, thereby translating research excellence into continuous improvement of human life through significant technological advancements.
Interactive Platform Building
ITDO serves to establish and promote a series of interactive communication platforms focusing on the following:
Engaging potential collaborators at early stages of R&D projects to bridge the gap in technology readiness;
Proactively soliciting researchers' and potential collaborators' interest on collaborative research;
Establishing various schemes to draw in ideas and facilitate conversations; and
Actively organizing and participating in outreaching, educational and networking activities to promote our research capabilities and expand our network.
High-impact Project Initiation & Facilitation
ITDO is dedicated to identifying various initiatives on high-impact projects. We facilitate key projects by active participation as well as offering assistance in project and government funding applications. We also provide advice on a variety of subjects regarding compliance, operations and other matters related to accelerating innovative technologies development and their applications.
PolyU fosters knowledge transfer with a mission on knowledge exchange and intellectual property management
PolyU is weaving a growing and increasingly effective global network which further facilitates our educational and research development, as well as enhancing our knowledge exchange. In recent years, a number of leading Asian universities have launched MOOCs, creating a platform for education and knowledge exchange that merges Eastern and Western cultures.
On top of knowledge exchange, knowledge transfer has always been awarded its meed of attention and due focus from the University. It has marked numerous footprints in the University's history. PolyU has spared no efforts in sustaining its long-established eminence particularly in this area of excellence. Through a variety of knowledge transfer activities – consultancy, licensing, industry collaborations and cultivation of entrepreneurship, PolyU has made our mark in the advancement of business and industry. In 2012, the PolyU-initiated International Strategic Technology Alliance organized a Knowledge Transfer Management Forum to share the best practice in knowledge transfer with 70 academics from around the world. Knowledge transfer through licensing enables partner companies to leverage PolyU technologies in enhancing their competitiveness or creating new products.
For Intellectual Property Management, The PolyU's Institute of Advanced Executive Education (IAEE) develops the Executive Diploma in Intellectual Property Management programme to support the Government's Intellectual Property Trading Hub development by providing this executive diploma to equip aspiring Intellectual Property professionals with the appropriate knowledge and skillsets, and support the development of the Original Grant Patent (OGP) System and its future advancement. This is a unique opportunity to advance one's career and improve the organisation's Intellectual Property management. Upon completion of the programme, participants are expected to create synergy and bridge the regulatory and business perspectives in Intellectual Property Management and to facilitate protection of Intellectual Property and sound Intellectual Property management.