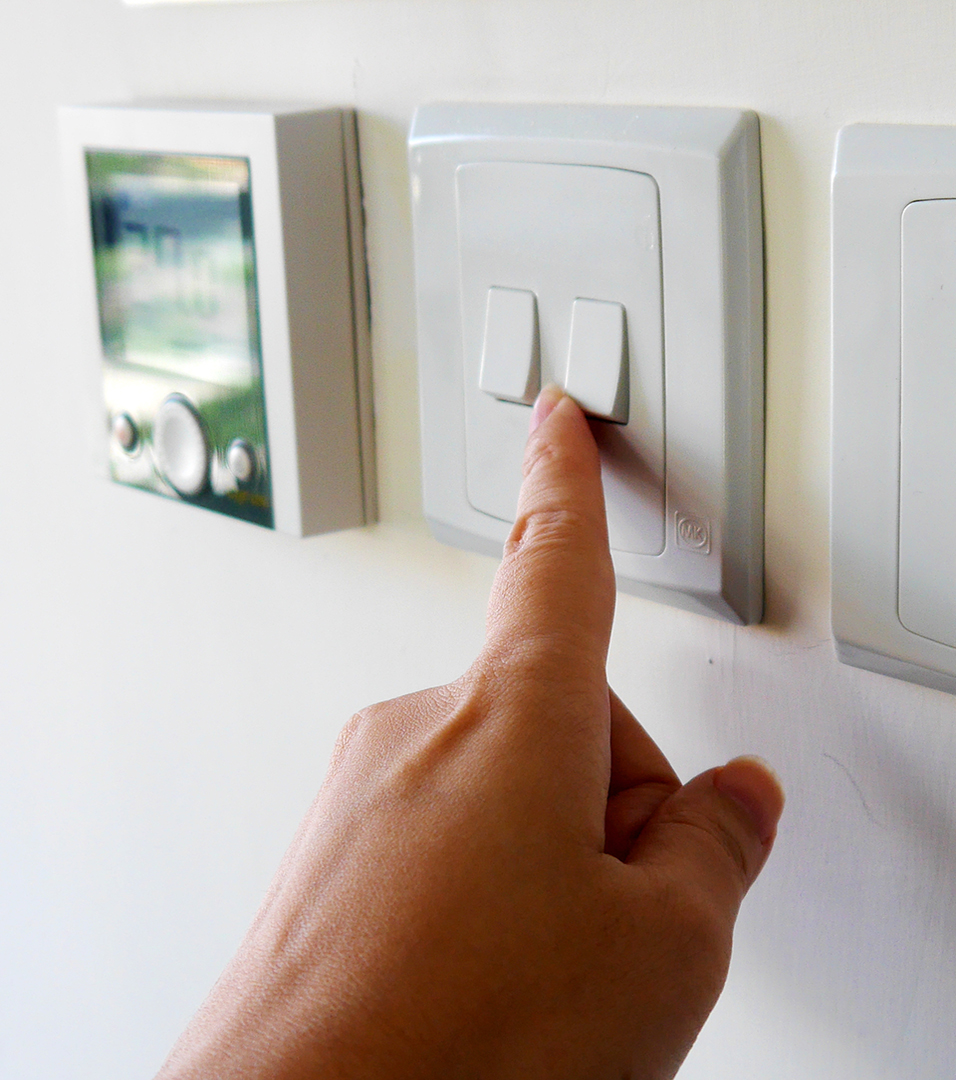 Advocating Resource Consciousness
PolyU is fully aware of the necessity to protect the health of all campus users and the environment from the hazards posed by waste disposal; to conserve energy and natural resources through waste recycling and recovery; to reduce the amount of waste generated and to ensure that wastes are properly managed. Our office knows well it is important to conserve resources as they are scarce, and is determined to steer an efficient resource use on campus through our daily operations.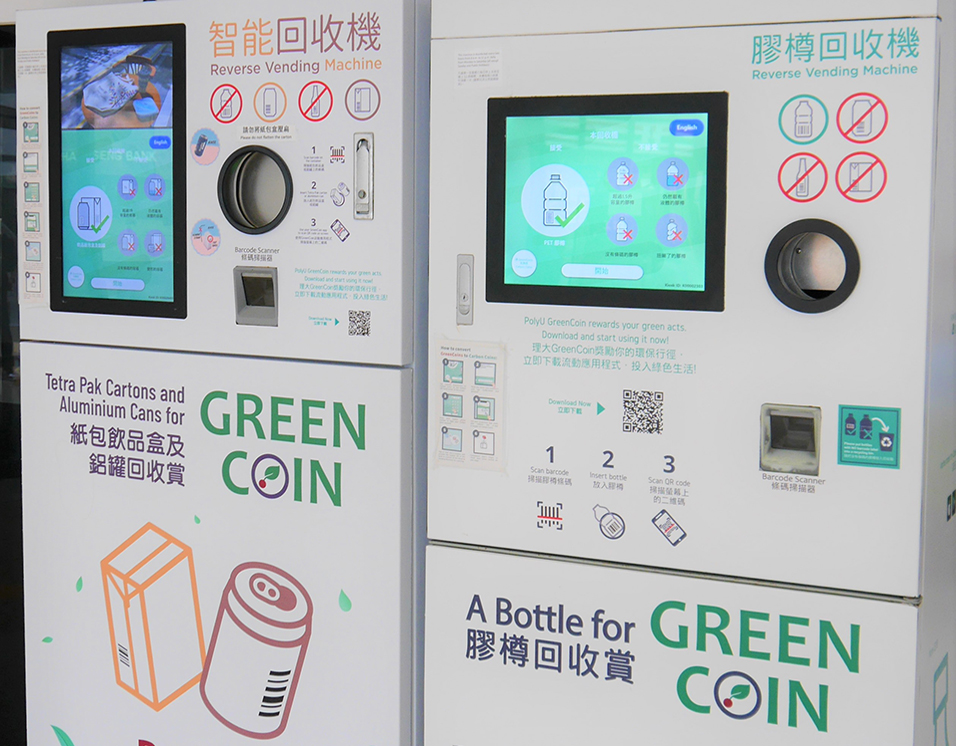 Promote Recycling on Campus
We bring to campus the appropriate facilities and establishments to facilitate recycling of different items, and we strive to maintain these facilities in proper conditions. UniRe®, the recycling collection bins designed by PolyU's School of Design, are easily located on various campus spots. Reverse vending machines accepting plastic beverage bottles, tetra paks, and aluminium cans, are also introduced on campus to enable convenient and easy recycling actions.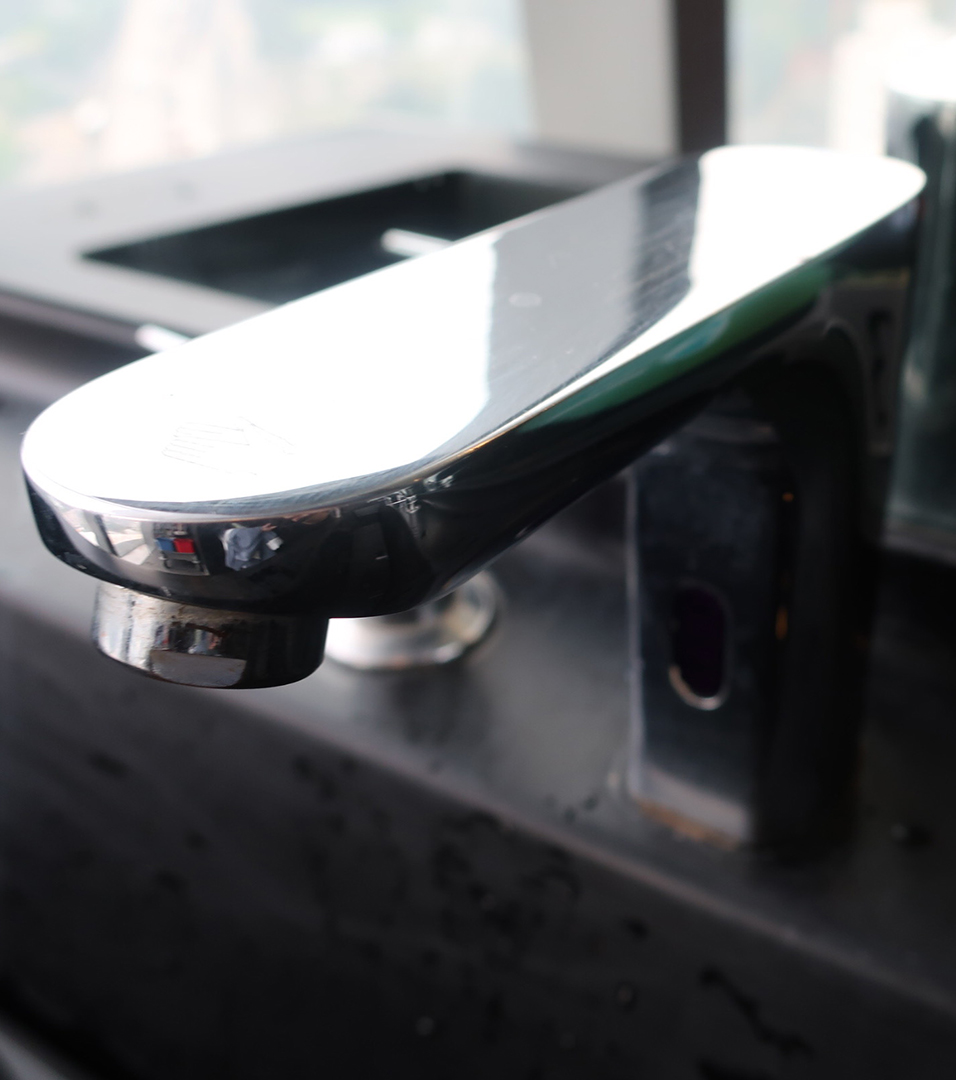 Water Saving
To use water more efficiently, we have installed water-saving features in our facilities which include dual-flush toilets and touch-less faucets, the recycling of condenser water as makeup water for cooling towers and using the bleed-off for toilet flushing water, and harvesting rainwater for irrigation.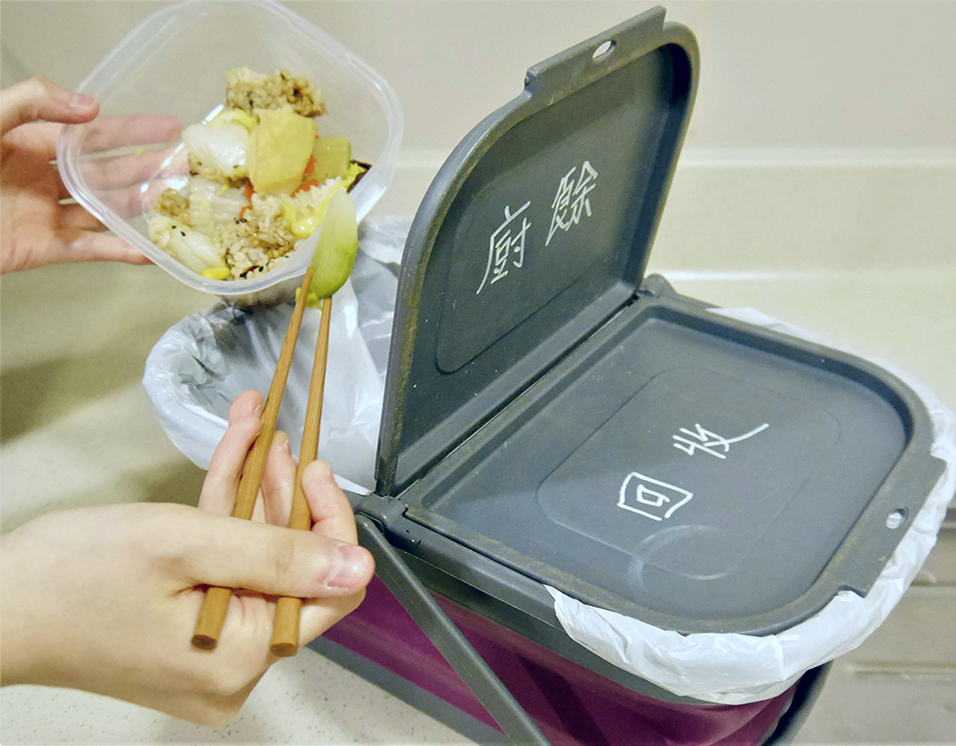 Waste Reduction
Strictly adhering to the University's Waste Reduction Policy, our office has made a wide variety of waste reduction facilities and activities available on campus to collect beverage containers, rechargeable batteries, paper, metal, etc. We collaborate with different parties to run collection activities throughout the year and help to divert items like unwanted clothes or accessories from landfills, which are instead reused or recycled. We also support food waste reduction across the campus, organise food drive activities, and post up attractive notices to remind campus users.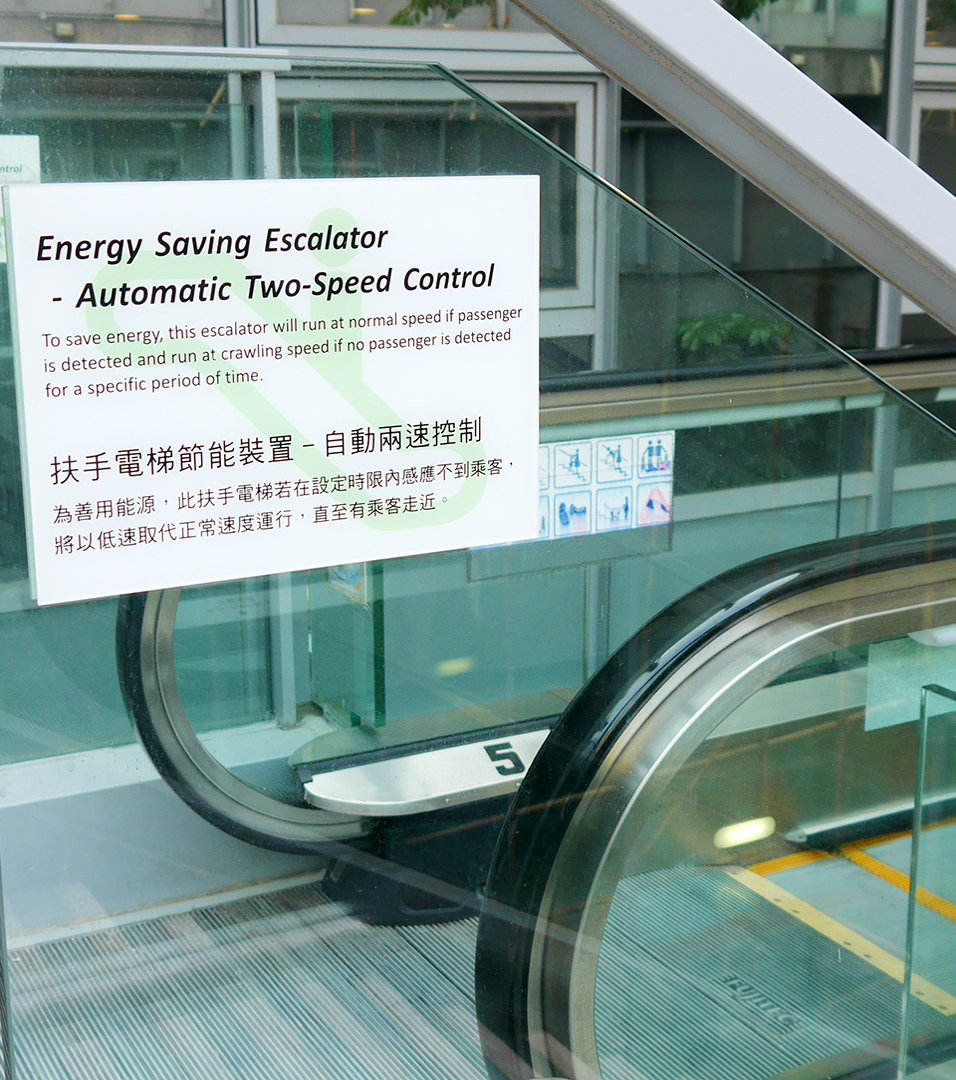 Energy Saving
We are devoted to supporting the University's principle of responsible energy management and the reduction of carbon emissions. We integrate energy-saving practices in all our work – including the planning, design, operation, and maintenance of all campus facilities and services.