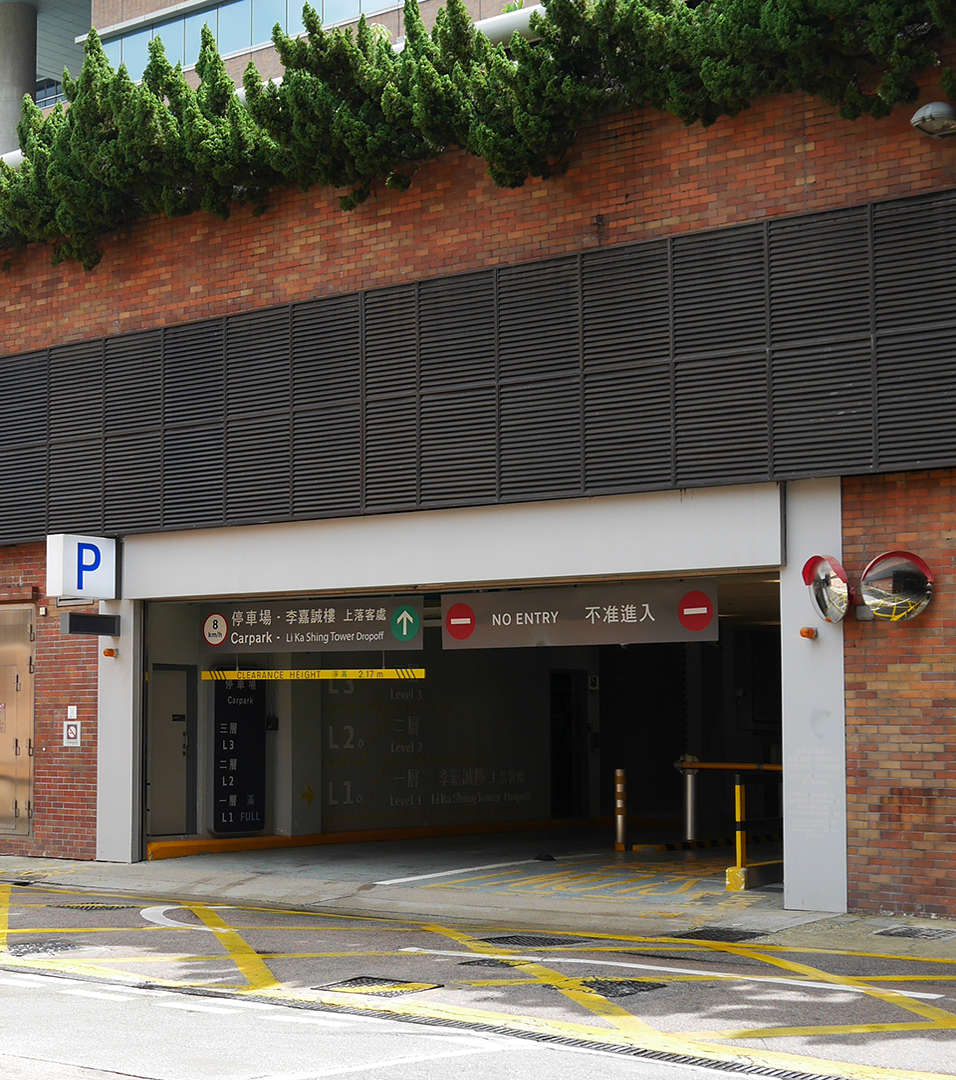 Carpark
PolyU is located at the centre of the city which can be accessed by a variety of transportation means. The University has its fully-functioned carpark where cars and other vehicles can be parked and left temporarily, offering convenient parking facilities to users. Various types of parking permits are offered for eligible parties such as PolyU staff, students and affiliated members. They may apply for parking permits on-line.

Location Li Ka Shing Tower (Core M)
Service Hours 7.00 am – 1.00 am on the other day
Please contact our Campus Control Centre at Tel: 2766 7666 for more information.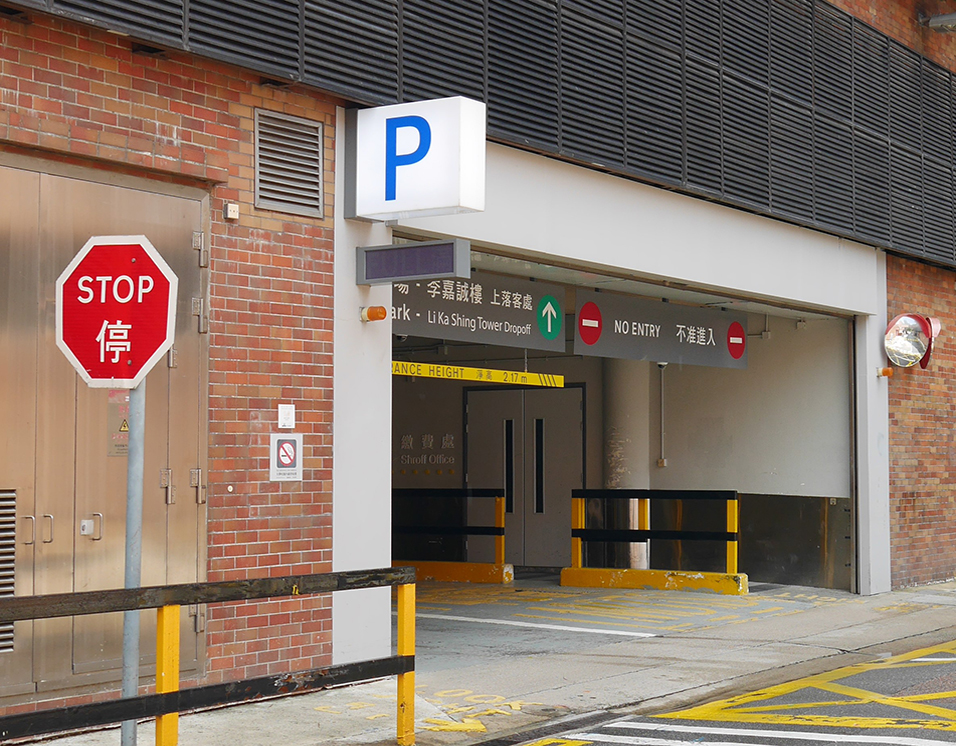 Regulations and application
All individuals who wish to enjoy the privilege of operating a vehicle on PolyU campus should observe the
Campus Traffic and Parking Regulations

.
For those who wish to apply for Parking Permits, please pay attention to the application period and the related regulations:
On-line application for Campus Parking Permit (Staff only)

(available from June to August every year)
On-line application for Campus Parking Permit F (Student only)

(available only in August every year)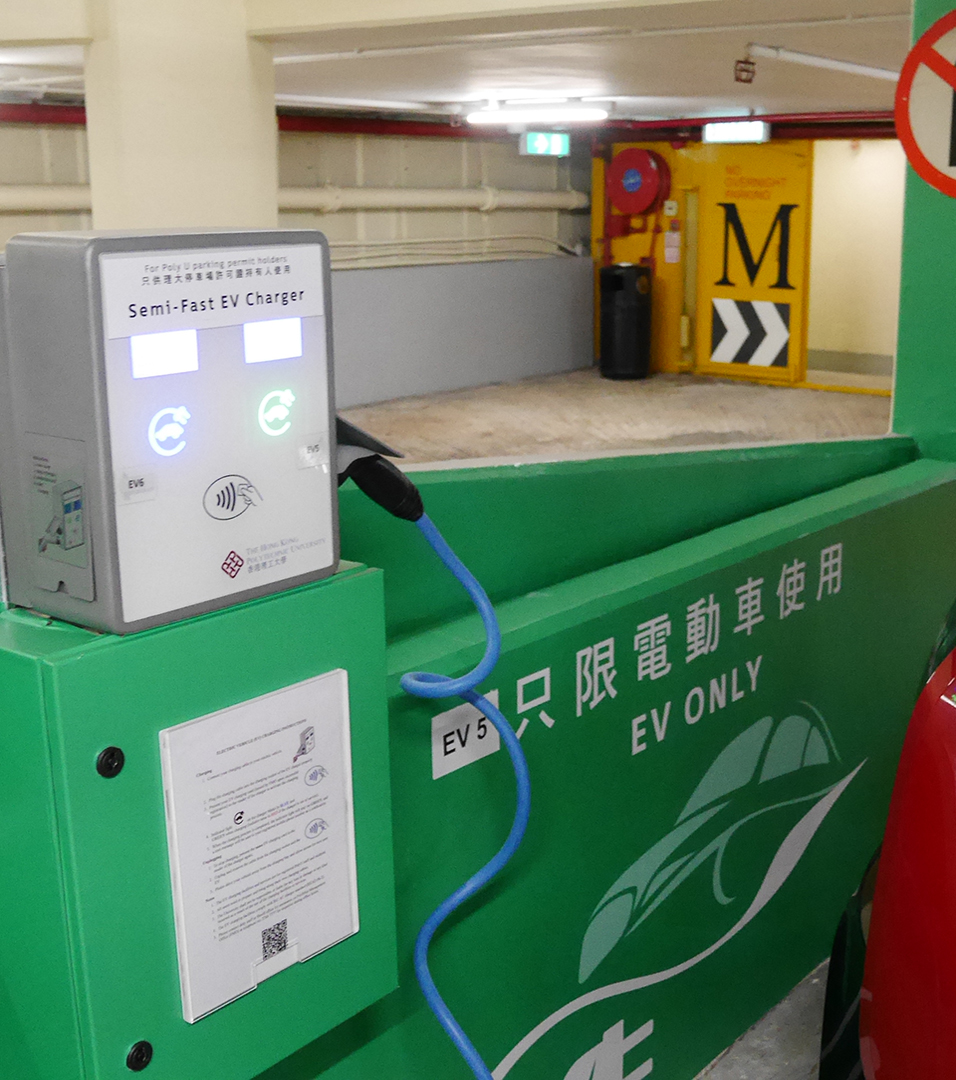 Electric Vehicle (EV) Charging
There are 8 designated parking spaces on Level 1 and 2 equipped with semi-quick AC charger (32A 3-phase output). The charging service is provided for use by PolyU's staff / students with valid parking permit on a first-come, first-served basis, and is free of charge for the time being. Users interested in this service should register in advance (by completing the
Application Form (CS21)
)

and read through the documents here. We also provide an online platform for users to check the availability of these chargers.
Electric Vehicle (EV) Charging Instructions

Terms and Conditions for using Electric Vehicle Charger (EV charger)