Digital Health: Charting the Healthcare Frontier
Research Seminar Series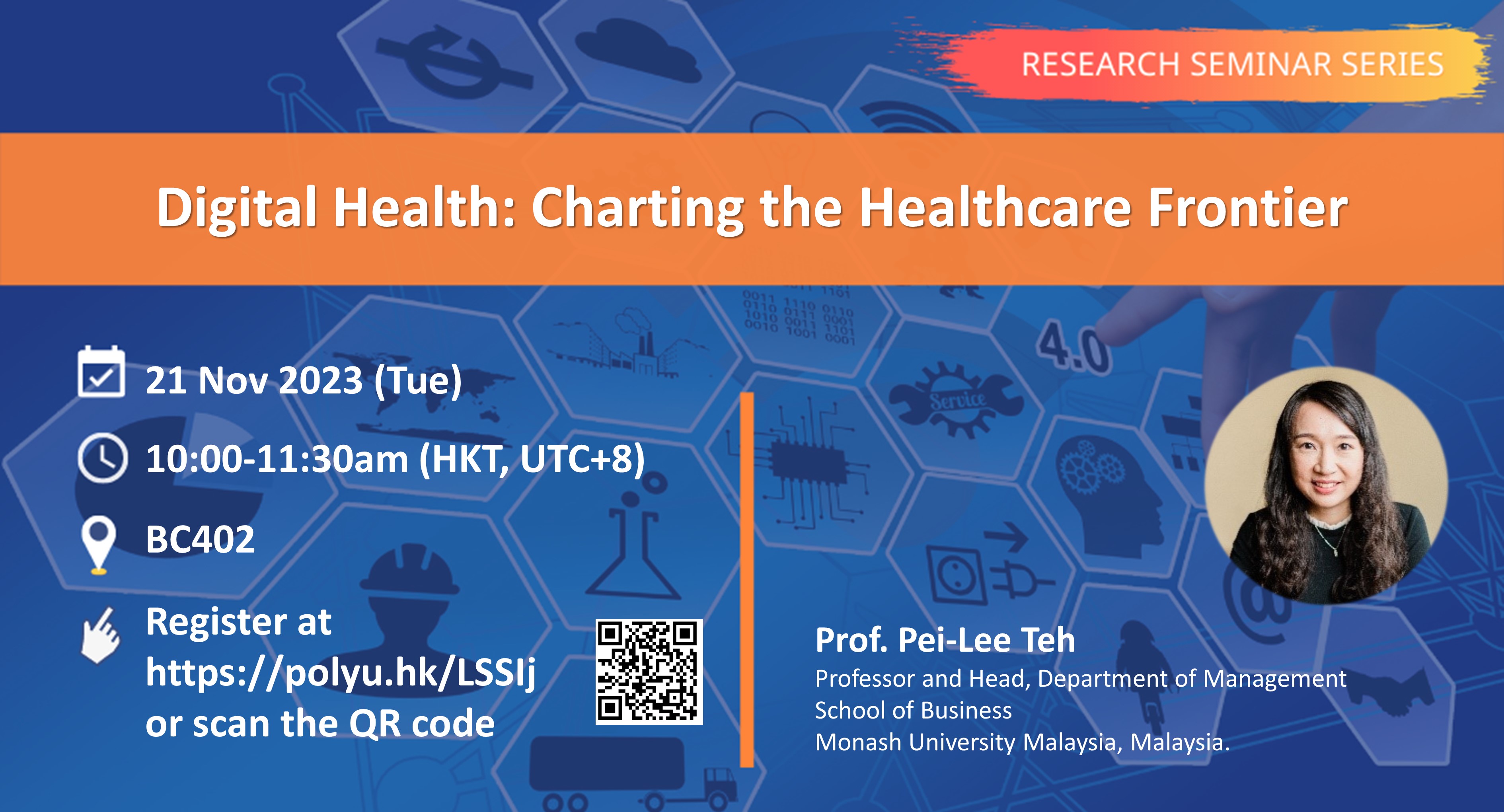 Organiser

Department of Industrial and Systems Engineering, PolyU
Speaker
Prof. Pei-Lee TEH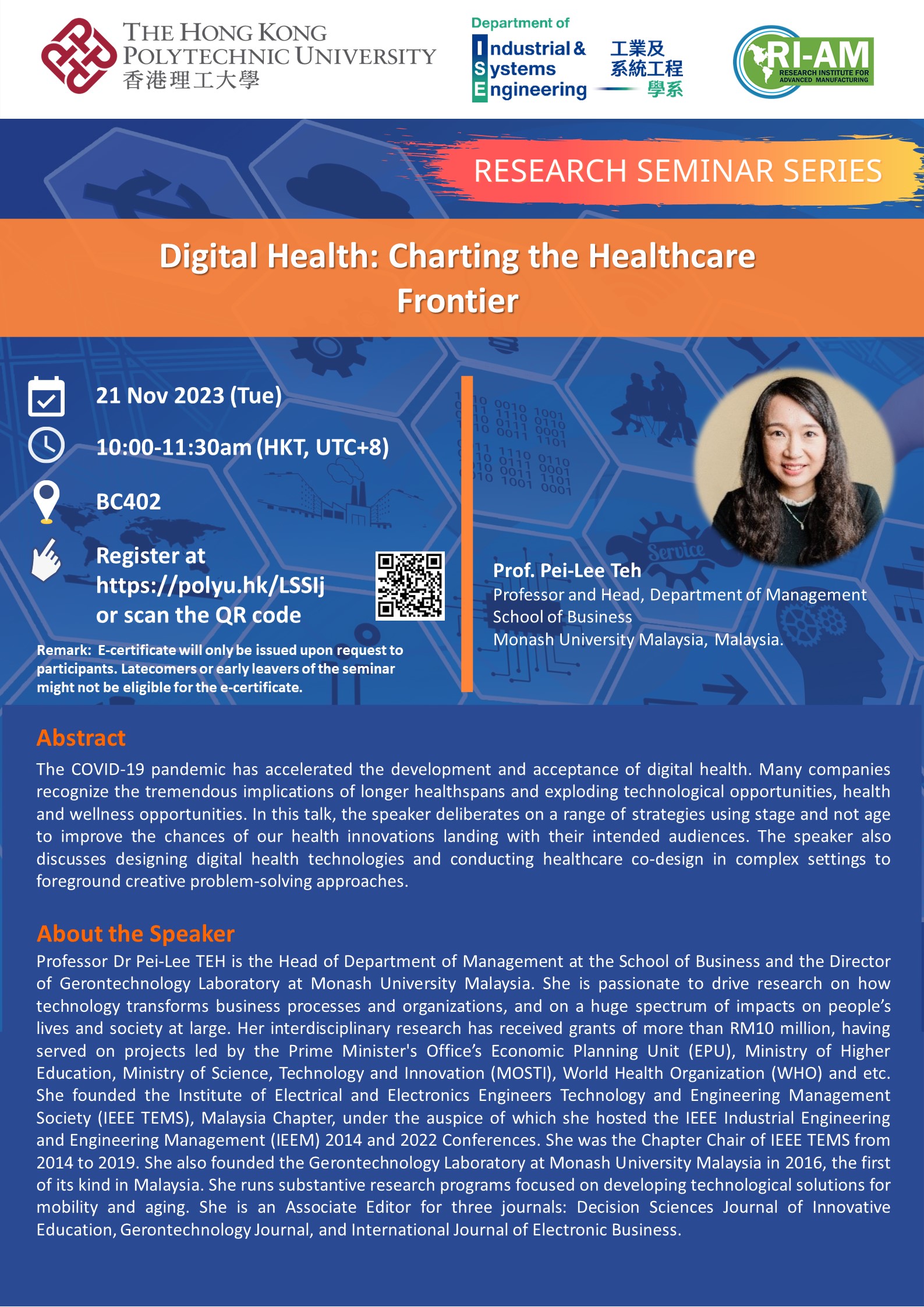 Summary
The COVID-19 pandemic has accelerated the development and acceptance of digital health. Many companies recognize the tremendous implications of longer healthspans and exploding technological opportunities, health and wellness opportunities. In this talk, the speaker deliberates on a range of strategies using stage and not age to improve the chances of our health innovations landing with their intended audiences. The speaker also discusses designing digital health technologies and conducting healthcare co-design in complex settings to foreground creative problem-solving approaches.
Keynote Speaker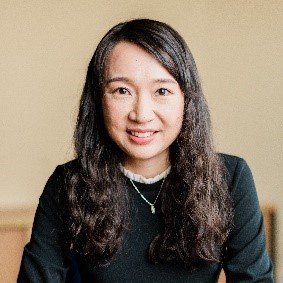 Prof. Pei-Lee TEH
Professor and Head, Department of Management
School of Business
Monash University Malaysia, Malaysia.
Professor Dr Pei-Lee TEH is the Head of Department of Management at the School of Business and the Director of Gerontechnology Laboratory at Monash University Malaysia. She is passionate to drive research on how technology transforms business processes and organizations, and on a huge spectrum of impacts on people's lives and society at large. Her interdisciplinary research has received grants of more than RM10 million, having served on projects led by the Prime Minister's Office's Economic Planning Unit (EPU), Ministry of Higher Education, Ministry of Science, Technology and Innovation (MOSTI), World Health Organization (WHO) and etc. She founded the Institute of Electrical and Electronics Engineers Technology and Engineering Management Society (IEEE TEMS), Malaysia Chapter, under the auspice of which she hosted the IEEE Industrial Engineering and Engineering Management (IEEM) 2014 and 2022 Conferences. She was the Chapter Chair of IEEE TEMS from 2014 to 2019. She also founded the Gerontechnology Laboratory at Monash University Malaysia in 2016, the first of its kind in Malaysia. She runs substantive research programs focused on developing technological solutions for mobility and aging. She is an Associate Editor for three journals: Decision Sciences Journal of Innovative Education, Gerontechnology Journal, and International Journal of Electronic Business.