Recipients of the
Outstanding PolyU Alumni Awards

Awardee of OPAA 2019

Mr Dominic TAM Jo-tak
Executive Chairman and Chief Executive Officer, Combine Will International Holdings Limited
Higher Diploma in Production and Industrial Engineering, 1977

Mr Tam, Executive Chairman and CEO of Combine Will International Holdings Ltd., demonstrated much passion and entrepreneurial spirit in transforming his toy manufacturing company into a major supplier of industrial moulds, machine tools and other consumer products besides toys. Under his leadership, his company has built a good reputation and has received numerous awards for its contributions to the community, employees' wellness, and green production. Currently the President of the Professional Validation Council of Hong Kong Industries, he held chairmanship at many other industrial associations, including the Hong Kong Diecasting Association (now the Hong Kong Foundry Association) and the Toys Manufacturers' Association of Hong Kong, promoting industrial development and the training of future talents in Hong Kong. He was Chairman of the organising committee for the "Learning Enterprise Award" co-organised by PolyU and PVCHK in 2017.
---
Awardee of OPAA 2017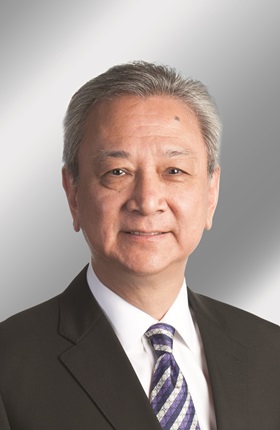 The Hon. Frankie YICK Chi-ming, SBS, JP
Member (Functional Constituency - Transport) of the Legislative Council, HKSAR
Higher Diploma in Production and Industrial Engineering, 1977
For a decade, Mr Frankie Yick has been at the helm of Wharf Limited as Director, with a portfolio encompassing investor relations, corporate communications and community affair functions within the group. Back in 1999, he won the Hong Kong Outstanding Industrial Engineers Award for the Millennium in recognition of his professional leadership and remarkable contributions to industrial engineering. In the second half of the 2000s, as Managing Director of the Star Ferry and Hong Kong Tramways, he likewise brought his professional expertise to bear and managed to meet the challenges of limited resources and rising operating costs by maintaining low fares and quality service. A Legislative Council Member (Transport Functional Constituency) since 2012, he continues to serve the best interests of the community to the best of his ability.
Mr Yick's diversified expert knowledge is much sought after. To name but a few, he is a Member of the Advisory Committee of the Shipping Research Centre in PolyU's Department of Logistics and Maritime Studies and a Council Member of the Chartered Institute of Logistics and Transport.
---
Awardee of OPAA 2015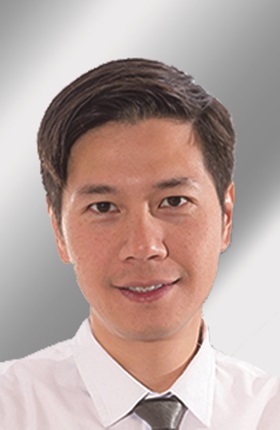 Dr Johnny NG Kit-chong
Founder and Chairman, Goldford Group
BEng in Manufacturing Engineering, 1996 / Doctor of Philosophy, 2002

After obtaining his doctoral degree from PolyU, Dr Ng finished his studies of Post-doctor research degree at Tsinghua University in 2006. From 2001 to 2009, he was Chairman of Titanium Technology Ltd., a leading supplier of digital identification products based on biometric face-recognition technology. In 1999, he founded Goldford Group and has since been Chairman of the Group. A Greater China concept technology investment firm, Goldford focuses on early-stage opportunities in TMT (technology, media and telecommunications), education, and creative industries through seed angel funding, integrated consultancy and strategic networking.
In acknowledgement of his outstanding contributions to the innovative field of engineering and technology, he was awarded "Hong Kong Ten Outstanding Young Digi Person" in 2000, "Innovative Entrepreneur of the Year" for 2003 sponsored by Hong Kong Science and Technology Park, and "Top Ten Outstanding Cantonese Youth" in 2013. He was honoured with PolyU's Department of Industrial and Systems Engineering "Distinguished Alumni Award" in 2007.
---
Awardee of OPAA 2013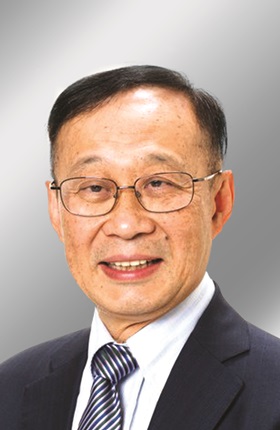 Ir Dr Kenneth NG Kam-wing
Managing Director, Silcon Electronics Co. Ltd. / Director, Pat Chun International Co. Ltd.
Higher Diploma in Production Engineering, 1970

Ir Dr Ng has made significant contributions to the development of watch and clock industry of Hong Kong over the past decades. A leader in the industry, his company Silcon Electronics Co. Ltd. is renowned for its technology knowhow, product quality and trend-setting designs. Through the setting up of the Watch Manufacturer Quality Club in 1992, he has been actively promoting the certification of ISO9000 in the industry and contributing much for up-lifting the quality and technology of the local watch industry. During his Presidency of the Hong Kong Watch Manufacturers Association, he was instrumental in steering the establishment of Watch and Clock Technology Centre in 1997.
---
Awardee of OPAA 2011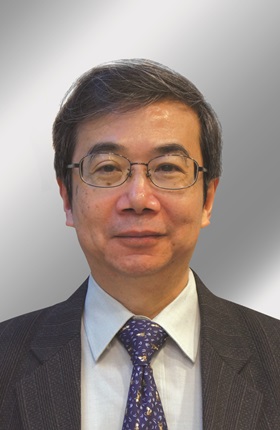 Ir Prof. LEE Wing-bun
Emeritus Professor (Manufacturing Engineering), The Hong Kong Polytechnic University
Higher Diploma in Production Engineering, 1972

Prof. Lee has pioneered the studies of mesoplasticity modelling and its applications in ultra-precision machining research. In 2009, the Ultra-precision Machining Centre he set up has been approved by the Ministry of Science and Technology of China as the Hong Kong State Key Laboratory in Ultra-precision Machining Technology. He has contributed to the industrial development and technology advancement by nurturing talents in enterprise engineering for Hong Kong and the Pan-Pearl River Delta Region.
Awardee of OPAA 2009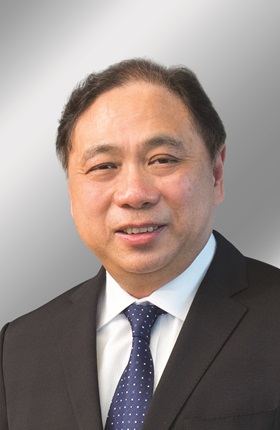 Dr Raymond LEUNG Siu-hong
Chairman, FiMax Technology Limited and Chairman & CEO, Altai Technologies Limited
Higher Diploma in Production and Industrial Engineering, 1977 /
Associateship in Production and Industrial Engineering, 1979
Dr Leung is a distinguished local industrialist and the first non-Japanese Senior Vice President of TDK Corporation. Being honored Asian Knowledge Leaders Award in 2008, he is a strong supporter of education. He co-founded the charitable "One Laptop Per Child" scheme to provide equal platforms of education for children in the deprived countries. He is the Chairman of the Advisory Committee of the Department of Industrial and Systems Engineering and the Chairman of the department's alumni association.
---
Awardee of OPAA 2009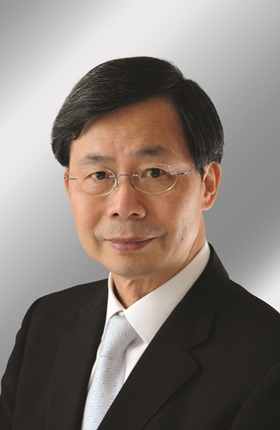 Mr WONG Tit-shing
Managing Director, Jetta Company Ltd.
Higher Diploma in Production Engineering, 1967

Ir Wong demonstrated his commitment and contribution to the toy industry by his affiliations with key organizations in the industry for years. He was honoured as Industrialist of The Year in 2011. His company, one of the largest and most reputable toy manufacturers in the world, has given great financial support for the construction of about 60 schools and hospitals on the Chinese mainland and was presented the Outstanding Award of Hong Kong Toy Industries in 2001. He was named Honorary Citizen of Guangzhou in 1993 and is now a Standing Committee Member of the Chinese People's Political Consultative Conference in Guangzhou. Ir Wong is currently a Member of the Governance Board of ICTI CARE PROCESS as well.
---
Awardee of OPAA 2007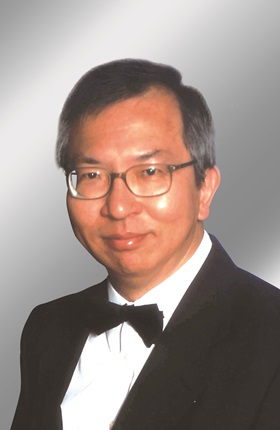 Prof. Bernard HON Kwok-keung
Professor of Manufacturing Systems, School of Engineering, University of Liverpool, UK
Higher Diploma in Production Engineering, 1971

Prof. Hon is a world renowned scholar in the area of manufacturing systems, his research expertise lies in production technology and manufacturing systems, with over a hundred scientific publications. He stimulates new engineering developments in the areas of advanced manufacturing technology, product innovation and manufacturing systems analysis. To promote Chinese culture, Prof. Hon founded the Birmingham Chinese School in 1986 in the UK which offers Chinese and cultural classes for children and adults.
---
Awardee of OPAA 2007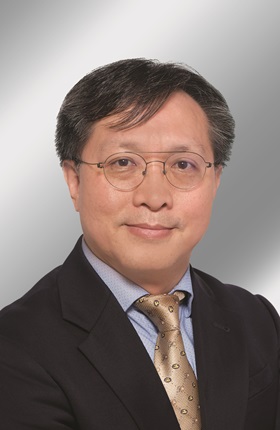 Ir Dr Hon. Samson TAM Wai-ho, JP
Chairman, Group Sense (International) Ltd. / Member of Legislative Council (Information Technology), HKSAR (2008 – 2012)
Doctor of Philosophy, 2005
Ir Dr Tam is a technology-oriented entrepreneur with over 20 years' experience in business management. He founded Group Sense (International) Ltd. and soon launched electronic dictionaries with the brand "Instant-Dict". The company was listed on the Main Board in 1993 with its major business in developing electronic educational products. In recent years, Ir Dr Tam actively participated in angel investment. He is keen on creating an eco-system to nurture startups. He was also the Legislative Councilor from the functional constituency of Information Technology between 2008 and 2012.
---
Awardee of OPAA 2005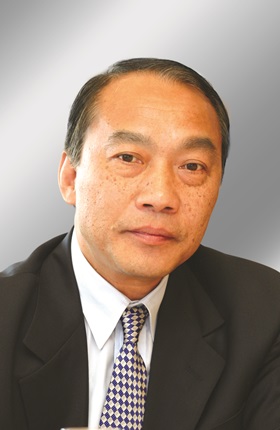 Mr NG Wai-hung
Higher Certificate in Production Engineering, 1976

Mr Ng founded SAE Magnetics (HK) Ltd. in 1980. He successfully transformed SAE from a manufacturer of recording heads for floppy disk to now the world's largest independent manufacturer of magnetic recording heads for hard disk drives. In 1986, under the leadership of Mr Ng, SAE merged with the TDK Corporation in Japan, marking history in the industry. Mr Ng was the Founder and Chairman of the Hong Kong Critical Components Manufacturers Association, and the Chairman of the Science and Technology Committee of the Asia Pacific Academy for Productivity and Innovation.
---
Awardee of OPAA 2001

Mr Thomas TANG Koon-yiu
Deputy Chairman, Greater China Leapfrog Teaching Foundation
Higher Diploma in Production Engineering, 1968

Mr Tang's long technical and industrial career covers both public and private sectors where he spearheaded Hong Kong's move to become a centre of innovation and technology. On the technology side, he pioneered in Hong Kong, among others, the manufacturing of magnetic heads, powder metallurgy and printer heads and mechanisms.
---
Awardee of OPAA 1999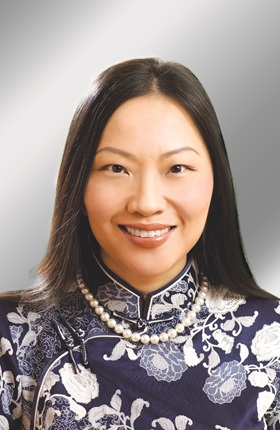 Dr Lily CHIANG
Founder, Eco-Tek Holdings Ltd.
Doctor of Philosophy in Manufacturing Engineering, 1993

Dr Chiang is a well-known industrialist. She has contributed a lot to Hong Kong's manufacturing industries and the development of advanced technologies through her active participations in the Plastic Technology Centre, the Hong Kong General Chamber of Commerce and the Federation of Hong Kong Industries. She has been actively involved in supporting further development of young talents in the industry through various sponsorships and donations to the PolyU, as well as to other local tertiary institutions. In 2002, Dr Chiang set up the Lily Chiang Charitable Foundation to support charitable activities.
---
Awardee of OPAA 1997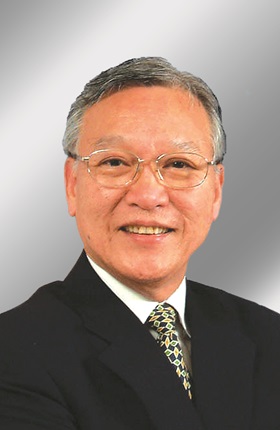 The Late Ir Dr NG Tat-lun, BBS, JP
Former Deputy Chairman of Council, The Hong Kong Polytechnic University
Higher Diploma in Production Engineering, 1962 / Diploma in Management Studies, 1969

Ir Dr Ng made significant contributions to the development of Hong Kong's manufacturing industry through his active participations in the areas of vocational training, industrial & technology development, quality & system certification and occupational health & safety. He has made enormous contributions to his alma mater as well. He was Deputy Chairman of PolyU Council and President of Federation of PolyU Alumni Associations. Ir Dr Ng was member of various government committees including Chairman of Employee Retraining Board, and Chairman of Automotive Parts and Accessory Systems R&D Centre.